Carrie Underwood's little guy is hanging out with his mom at her rehearsals with dad Mike Fisher.
Carrie Underwood is getting back to work after giving birth to son Isaiah only 3 short months ago and she is bringing her family along with her to the studio.
"Isaiah's first band rehearsal," she wrote on Instagram. "As you can see, he & his daddy were totally into it! #Naptime #earmuffs #Sweetdreams."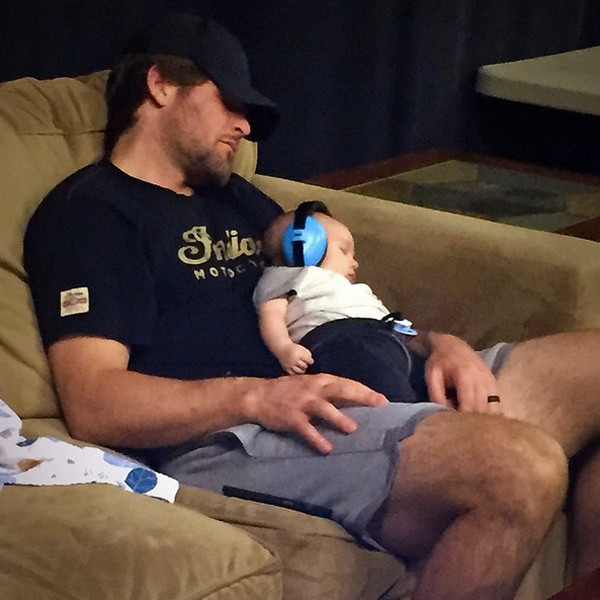 Baby Isaiah was napping happily on dad's lap while wearing a pair of blue noise-canceling headphones.
Nashville Predators player Mike Fisher and his wife welcomed Isaiah at the end of February. Ever since the special delivery, the happy couple has been working hard on balancing parenthood with careers.
For Underwood, there's also the desire to lose the baby weight, a task she has excelled in over the past couple of months.
"We do lots of lunges, squats, plyometrics, stairs, pull-ups along with weight training," Underwood's trainer Erin Oprea told E! News.
"The key to the success is keeping all of this at your level and not to do too much too soon. Listen to your body."
She looks amazing and it seems all her hard work has paid off as she is seen below at a photo shoot for her new athletic clothing line Calia.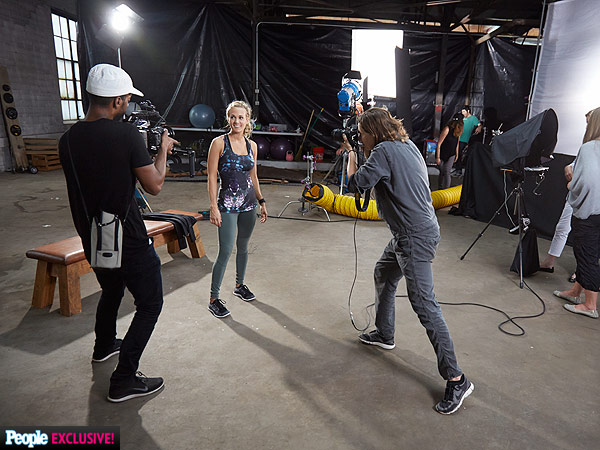 And while it's perfectly understandable that life can get a bit hectic at times, Underwood has a game plan that she works hard to follow every week in order to look and feel great.
"Life with a little one will sometimes be chaotic, but every mom tries to make a schedule for feeding and naps," Oprea shared. "This is where the plan is crucial. When it's nap time, it's mom time."
We are sure to see baby Isaiah in tow at many more Carrie Underwood sightings this year.
For more Carrie Underwood coverage CLICK HERE.