Miranda Lambert's hard work and persistence has been paying off. Watch her huge night at the ACM's play out here!
Miranda Lambert had a huge night at the 50th Annual ACM Awards show with four big wins including Female Vocalist of the Year, Album of the Year for "Platinum," Song of the Year for "Automatic," and the ACM 50th Anniversary Milestone Award for Most Awarded Solo Female Artist.
Miranda is on top of the world right now proving that hard work and gratitude pays off. The big night started with Miranda receiving an induction into the Guinness Book of World Records for most consecutive Female Vocalist of the Year Awards, at a total of five, starting in 2010. She then proceeded to break her own record by winning it again, bringing the number to beat to six in a row.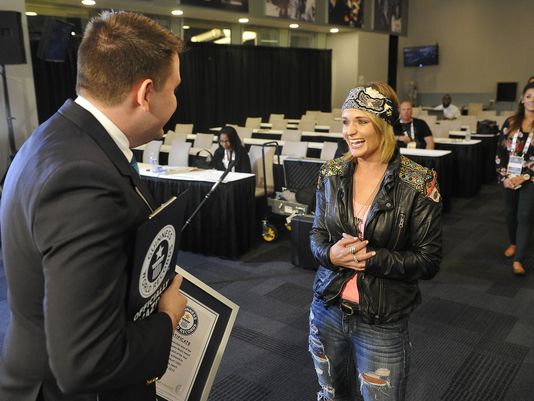 Miranda went on to graciously receive her four big awards throughout the star studded ceremony. Watch her acceptance speeches below!
Miranda wasn't just receiving awards all night, she also got to perform a medley of some of her biggest songs "Mama's Broken Heart," and "Little Red Wagon." Watch the raucous performance below!
Miranda Lambert continues to amaze us all and she continually does it with grace and gratitude that only elevates her to a higher level. Be sure to congratulate her and follow her on social media if you haven't already. We can't wait to see what the future holds for this amazing performer as she still has a long career ahead of her.
For more Miranda Lambert news and updates click HERE!