Country music singer-songwriter Miranda Lambert's life path has certainly been shaped by her unique upbringing. Enjoy her throwback photos here!
Fans of Country Music singer Miranda Lambert will enjoy these throwback moments.  Country music superstar Miranda Lambert was once just a youngster growing up in northern Texas with humble roots. Her parents, Rick and Beverly, were private investigators whose business failed as a result of the economic fallout from the 1980's Texas oil bust and the family was forced to rebuild their lives.
"My parents worked their asses off my whole life, but when you are self-employed like that, sometimes things just go down the tubes, and the phone stops ringing. You just have to start over, and that's what they did," Lambert shared with Success.com in a 2015 interview.
When they lost their home and became temporarily homeless, the Lamberts moved in with Miranda's uncle, who was a goat farmer. They eventually rented a home in Lindale, Texas, east of Dallas, where Lambert was raised with her brother, Luke, now a software engineer.
"I learned how to do chores because you have to carry your weight," she said. "After we got back on our feet, we had a subsistence farm where we literally lived off the land."
Though those years were tough, they shaped Miranda into the kick-butt woman she is today.
"So I guess I got that fighter spirit in me because I want to work, I want to provide, because back when I was a kid, it got ingrained in me," Lambert reflected.
Miranda's interest in music took off during her childhood and she made her professional singing debut with "The Texas Pride Band" while still in high school. She also fronted the house band at the Reo Palm Isle, a long-running venue that had also hosted music legends such as Elvis Presley and Willie Nelson, and is the place where country duo Brooks & Dunn started out as the house band.
In celebration of Ran and everything she's accomplished, let's take a look back at some of her best throwback pictures!
Miranda's Nashville Star Days
8th Grade Cuteness
Sibling Bonding Time
Some Things Never Change…
The Lambert Family in Their Sunday Best
Miranda grew up with pets and remains an active supporter of several animal charities.  Miranda recently kicked off CMA Fest with her first MuttNation March in early June.  Miranda joined more than 1000 fellow animal lovers and approximately 120 dogs marched from Nissan Stadium over the Nashville Pedestrian Bridge, and ended at Chevrolet Walk of Fame Park where Miranda performed on stage.  "I am so grateful that all these amazing dogs found their forever homes" said Lambert. "Marching with so many amazing fans and fellow animal lovers was really a highlight of CMA Fest for me."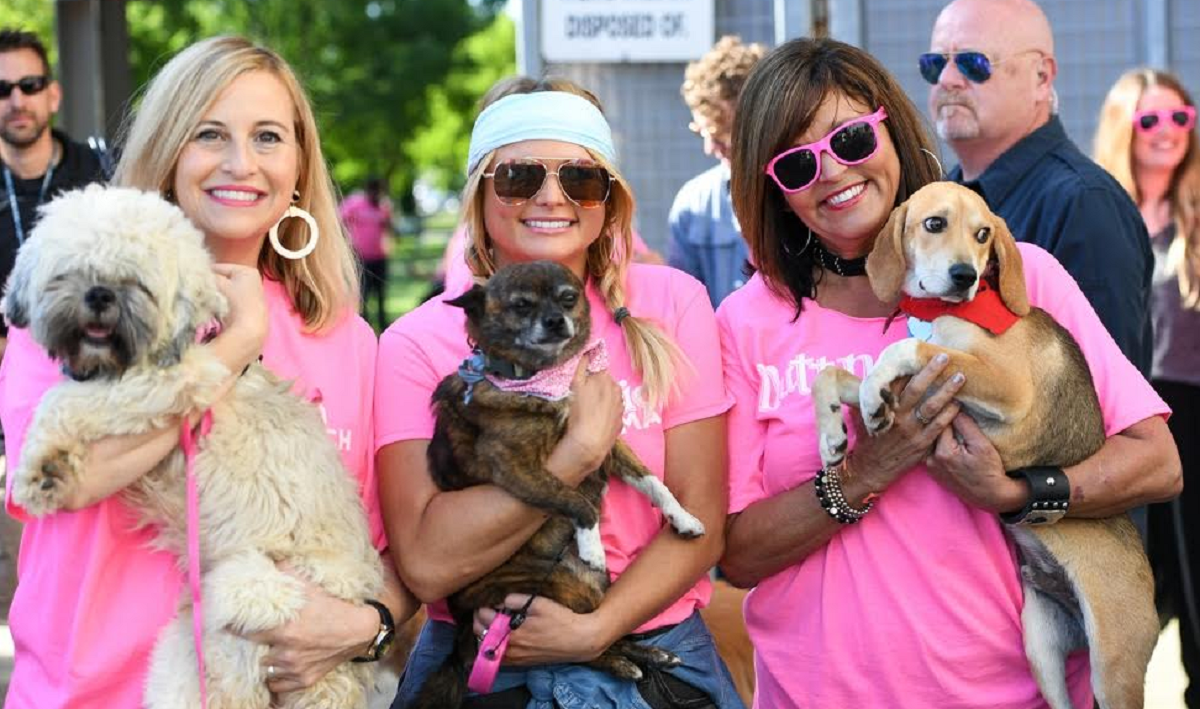 Who would have known that this adorable child would grow up to become one of the leading female Country Music singers.  Miranda is now 33 years old (born November 10, 1983) and has grown up to become one of the most rewarded country music female stars including two Grammy awards, twenty three Academy of Country Music awards, seven CMT music awards, and thirteen Country Music Association awards.   Her last
Weight of These Wings
album achieved #1 on the Country Music chart and went Platinum status based on record sales.   Miranda Lambert shows no signs of slowing down and we wish her continued success in her Country Music career.
Share this awesomeness with other fans of the talented Texan!