Miranda Lambert surprises her mom with a fresh gypsy design for her Airstream!
If you don't know already, Miranda Lambert is a huge fan of the Airstream RV, and so is her mother Bev. Miranda wanted to do something special for her mom and since she is friends with the Junk Gypsies on GAC, they all decided to overhaul Bev's classic Airstream.
The overhaul took place In a recent episode of Junk Gypsies on GAC that aired on Friday May 16 to much fanfare. Amie Sykes and Jolie Sykes, the Junk Gypsies, helped design and execute the project that ended with a surprise reveal that left Bev in awe.
Miranda wanted this project to be very special for her mom and even used a shirt she wore at the Grand Ole Opry, and other material from her husband Blake Shelton and other family members, for curtains in the trailer. This, along with other creative design ideas including a large stencil, new paint, and new pillows, all made it into the final design.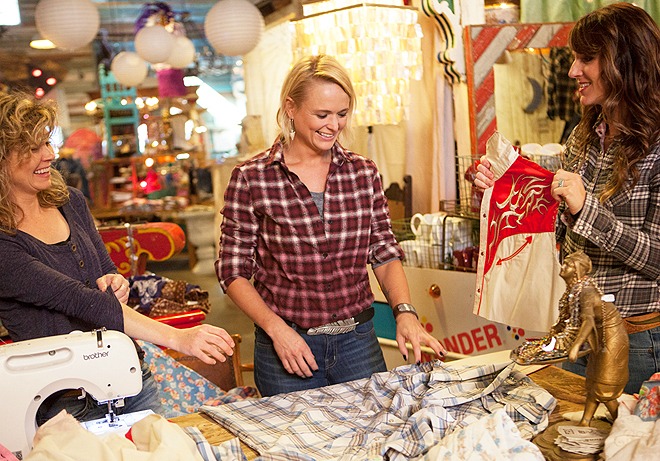 The new episode will be popping up on GAC so check out the schedule on the Jung Gypsies website HERE! And for more trending news about Miranda Lambert click HERE!
If you have a second, make sure you listen to Miranda Lambert's "Airstream Song" below!