It's not really a secret that country singer Miranda Lambert loves animals. Check out how she's making a difference in her hometown, here!
If you love animals and country music, you need to check out the MuttNation Foundation. The rescue organization was created in 2009, by country music star Miranda Lambert and her mother, Bev. So, what is the goal of MuttNation? The non-profit organization tries to place as many dogs in safe, happy homes by providing shelter in the meantime.
Recently, the "Tin Man" singer opened a new pet adoption center dubbed 'MuttNation Station' in her hometown, Lindale, Texas. However, she could not have made this happen on her own. Rescue Rebuild, an organization that rebuilds and renovates animal shelters, provided most of the funding. Also, the city of Lindale provided with the necessary two acres of land. Luckily for MuttNation, the property already had an old house that had been built in 1907. MuttNation, with the help of Rescue Rebuild, renovated the old house and turned it into a beautiful new dog shelter. Miranda was so proud of her team that she posted several photos of the shelter on her Instagram with the caption, "The MuttNation Station adoption center in my hometown is officially OPEN! A lot of people worked hard to make this happen and we're so thankful for their support of our mission to help dogs find loving homes!"
Check out some of the photographs below…
Up next, we get to see inside the shelter. Of course it's decorated with pictures of dogs! The remodeling team did a good job, and the flowers make the shelter appear very inviting!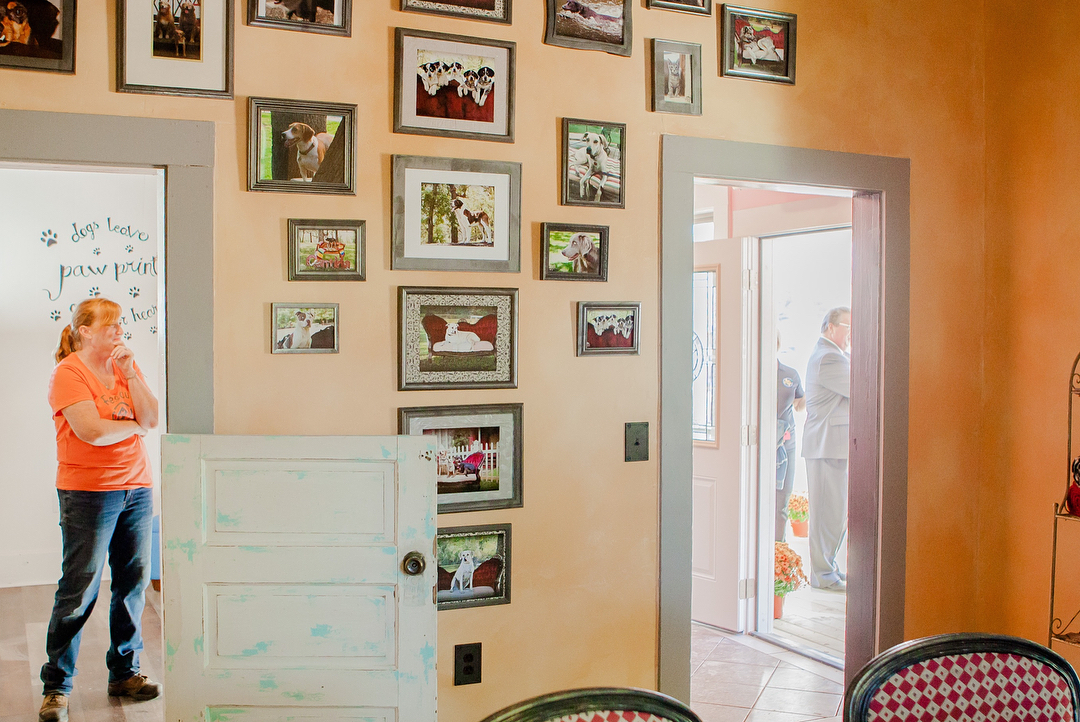 Dogs decorations everywhere. It wouldn't be a true dog shelter without them. Here's another picture of the new Lindale, Texas, dog shelter!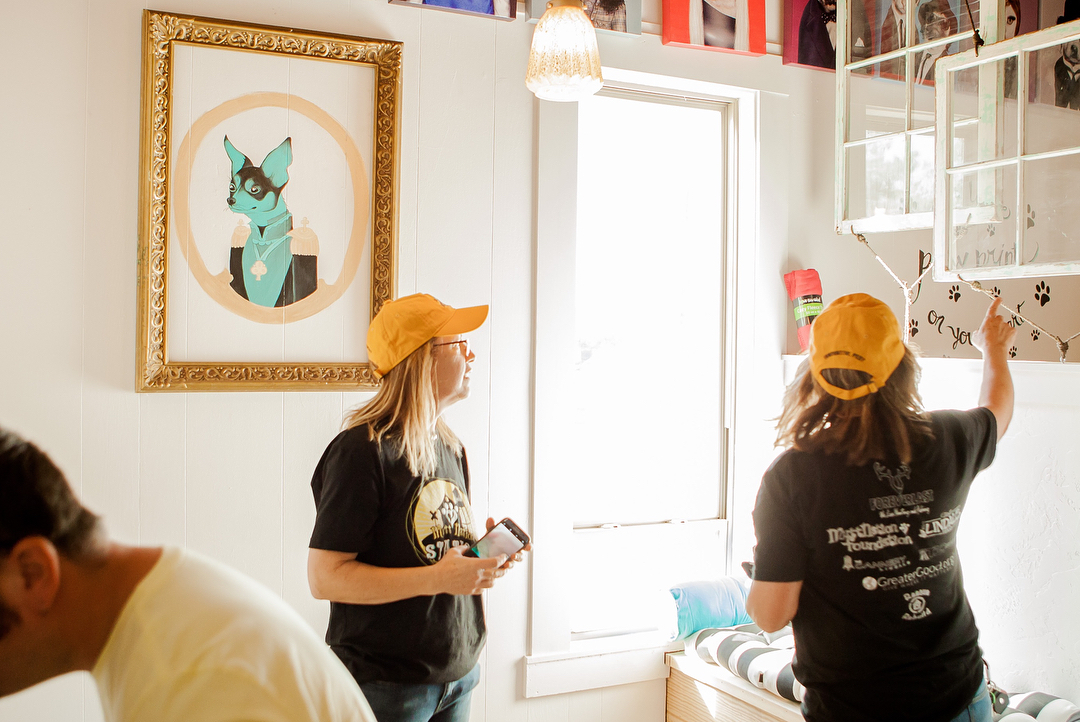 Finally, here's another picture of some of the special people who made this dog shelter possible. Because of their hard work, many homeless pups will find a loving home. Yes, that's Miranda's mom Bev and dad Rick holding the giant check!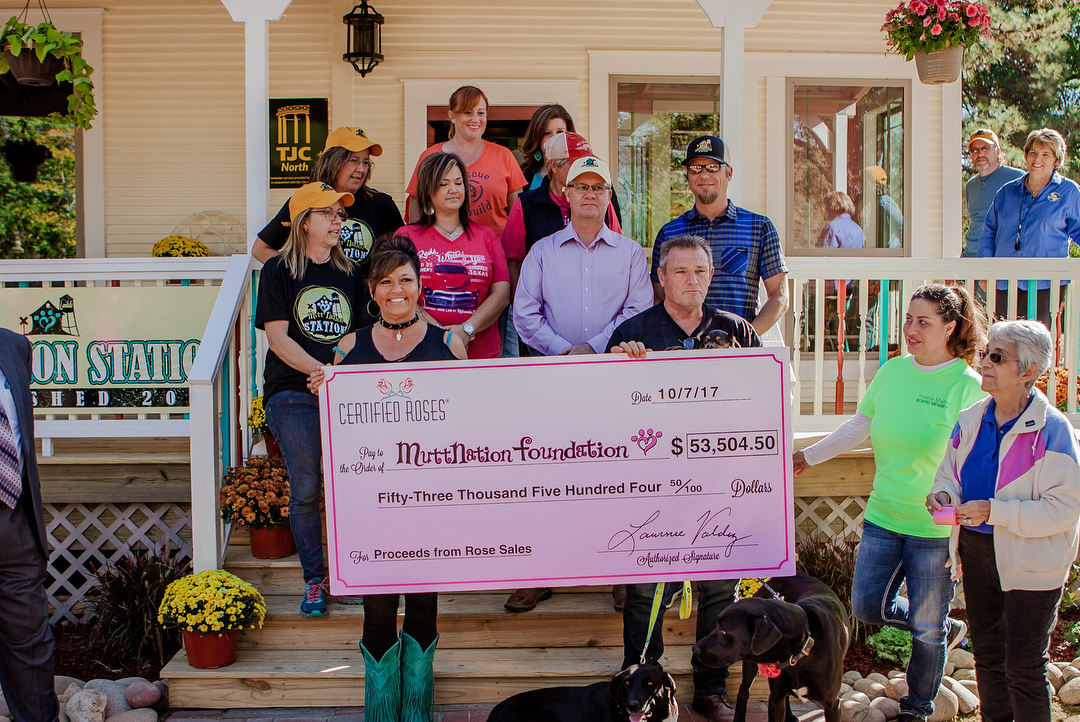 In just two short weeks, the foundation will open its doors to adoption events. Also, in March, MuttNation plans to add outdoor and water activities to the dog park. Stay tuned for more updates, but in the meantime, check out these adorable photos of Miranda Lambert holding dogs.
Be sure to share this news with other Miranda Lambert fans!