People magazine brings you Miranda Lambert as you rarely see her: without makeup.
Miranda Lambert did something that most women in country music would never do, she walked out her door and in front of the cameras sans-makeup in People's 2015 World's Most Beautiful Women issue, and she looks stunning!
Lambert is one of many women who are makeup free in the issue, which names Sandra Bullock as the world's most beautiful woman. Aubrey Plaza, Gina Rodriguez and Sophia Bush are just a few of the other brave ladies who stun with their all-natural faces.
Being a Texas girl, Miranda's makeup routine is not really super involved. Which is good because husband Blake Shelton thinks she is much prettier in her natural state.
"He's one of those dudes who's like, 'You look prettier without it,'" Lambert tells the magazine. "I think, 'Stop! Really? This took me three hours!' But he doesn't care. He sees me the same, whether I have a whole glam squad or I'm just hanging out at home."
"I don't wear a lot of makeup at home," Lambert reveals to People.
"When I'm just off and hanging out I just put on some tinted moisturizer and sunscreen and mascara — and lip gloss! It's kind of an addiction."
"On tour I do my own hair and makeup," she spills. "That's my time to focus and calm down, listen to music and warm up a little bit. I have a product bag the size of Texas – just makeup and hair stuff and curling irons."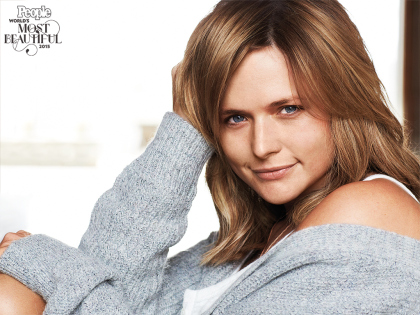 For more Miranda Lambert coverage CLICK HERE.