Tyler Farr married his wife Hannah Freeman on October 10, 2016 in a rustic Tennessee wedding. Now you can find out more about her here!
Tyler Farr's wife is a registered nurse, and the pair dated for almost 4 years before getting married. Their October 10, 2016 wedding was held in Nolensville, Tennessee. The groomsmen included: Jason Aldean, Colt Ford, Lee Brice and country duo Maddie & Tae. The "Redneck Crazy" singer knew she was the one he wanted to spend the rest of his life with from the very beginning.
The couple welcomed a baby girl named Hollis Caroline Farr on January 27, 2021.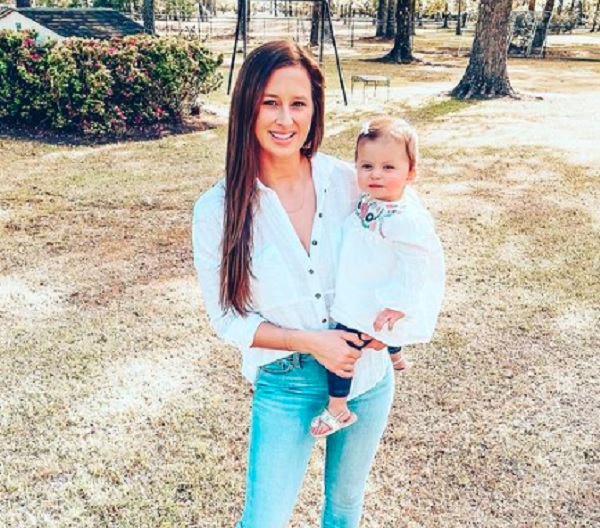 Country music artist
Tyler Farr
loves to post on
Instagram
about his lovely wife Hannah, as you can see below:
Tyler Farr's Wife via Instagram
The couple absolutely has a fantastic time together, but how did it all begin?
"I've only had a few serious relationships in my life, and I was not expecting to fall off the deep end when I met her," Farr told People. "But when I first began spending time with her, it was just over. I just knew. She is probably the kindest person I've ever met."
The couple were engaged on May 10, 2015 when Farr proposed at Nashville's Ryman Auditorium.
"Truly the best moment of my life!" Farr said. "And I honestly couldn't think of a better church than the Mother Church of Country Music."
Freeman is a rare wife in the country music world because she does not work in the entertainment industry. What little we could find tells us that she is from South Carolina, is a twin, and has a love for animals.
The impression she has made on Farr is clear, as seen in his decision to not get a prenuptial agreement when they were married.
"I had several friends suggest that. In the music business, that's a standard," he says. "But I said, if I need a prenup, I don't need to be getting married. I'm getting married one time and that's it. The only way this is going to end is if she leaves me — and if she leaves me, I deserved it."
The love that Farr has for his wife is a big one and we are sure she feels the same way. Farr is known for his emotionally intense music which stems from his past and not his present.
"Yes, I'm a sucker for heartbreak songs," Farr says. "But with every heartache, you learn, and that coincides with my music career; which all the times and trials led me to find my best friend, a woman that truly makes me a better person."
To read about Farr and Freeman's rustic Tennessee wedding, which was attended by some all-star country music names, CLICK HERE!