You may think that fairy tales are just a lie, however, Russell Dickerson and his wife Kailey, may change your mind as they share their Happily Ever After!
Yes, it's our favorite: another country love story that gives us hope in finding real, true love. Country music artist Russell Dickerson isn't known for being a big planner, however, his plan to pop the question to his now-wife Kailey went smoothly despite a time-crunch!   Kailey Seymour was born January 6, 1989 and she inspired Russell's first country hit titled "Yours".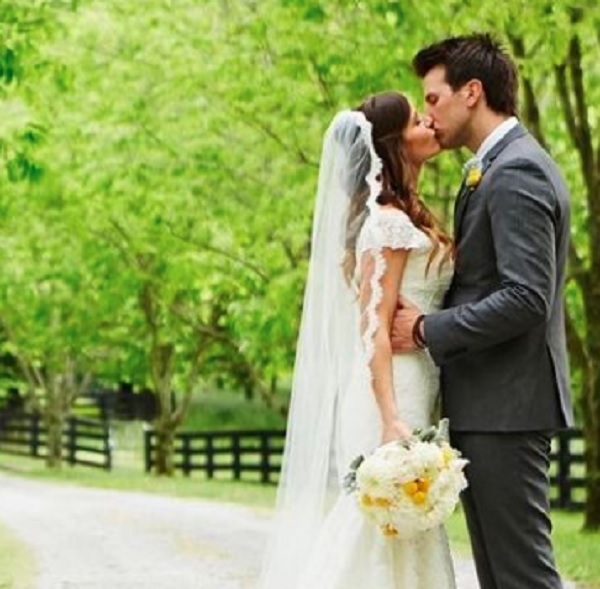 Kailey shared their engagement story with 
The Knot
, "We had looked at a ring, but my best friend had just gotten married the day before and he knew I wanted her there [for the proposal], so I was thinking even though he got the ring a few week ago, there's no way … he'd probably wait until she got back from her honeymoon. But sure enough, [her best friend and her husband] walked through the sliding door of my little crappy apartment."
She explained, "Russell texted them and was like, 'I'm about to propose, can you guys be here in 30 minutes?' And they hadn't left for their honeymoon yet. She was like, 'Can we shower first?' so she walked in with wet hair."
Russell made sure that the proposal embodied their style and reflected their time as a couple. The proposal started off by Russell asking Kailey, who had just woken up from a power nap, to help him film a video for YouTube. She set the camera up on a tripod, making sure the frame was zoomed in on Russell. Russell then asked her to make sure it was a "wide-angle" instead where the two of them bickered about the framing.
Russell finally walked over, picked up his guitar, and sang a short three-line tune that ended in a proposal to Kailey. Feel free to get out some of your "awww"s now because if you thought the proposal was cute— their wedding was equally adorable.
The couple's ceremony was one spontaneous event after the other with the couple improvising throughout the day. Russell and Kailey even escaped their own Nashville wedding for a bit to go take impromptu photos in a field near the reception at the Houston Station (the same location where they had taken their engagement photos).
"On our wedding day, we didn't really plan it, we said, 'Let's see if we can go back. And as we pulled up from the ceremony—we're in a trolley, mind you—we leave it on the side of the road and started walking and this woman pulls up," Kailey recalled.
The pair pulled up to the field in their trolley and asked the woman if they could use the field for a moment to take photos and she responded that it wouldn't be a problem. The woman even gave the newly-weds the gate code to the property to take more photos. Kailey refers to the resulting photos as "magical."
One of the most special moments of their big day, however, was also the quietest. Instead of reading their personalized vows in front of their 650 guest-audience, the couple decided to instead trade letters they had written for one another.
Kailey reminisced, "We exchanged letter and closed our eyes and read our letters with our backs to each other. Then we held our hands and prayed, but we didn't see each other reading the letters."  The couple married on May 5, 2013.
And now after 10 years of marriage, the two have plenty wisdom for any newlyweds needing some words of encouragement or advice.  Russell says, "Always take the low road. Always choose humility. That's, like, the hardest to do but the most effective."  Kailey then gives her two-cents, "You can either be one or the one that won. No one wins if someone's right. That's a big one."
The couple welcomed their son Remington Edward into this world on September 10, 2020.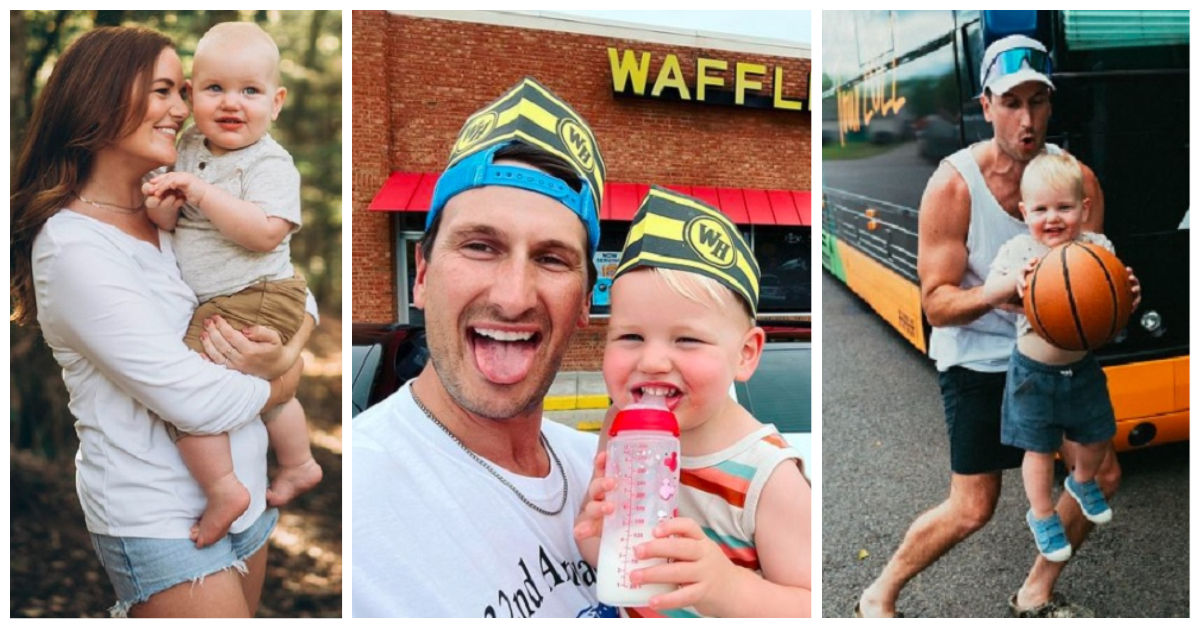 Here's to your daily dose of heart-warming and remember that love like this is possible among many other things. Cheers to almost five years of matrimony for the happy couple! Continue to follow their love story via their Instagram accounts, where they love to show each other off— and of course, we can never get enough of these two!
Make sure to share this with other Russell Dickerson fans!