Martin Guitar has joined forces with country music legends Dwight Yoakam and John Prine to create a pair of signature guitars. Check them out here!
Martin Guitar has teamed up with American country music icons Dwight Yoakam and John Prine to create and develop two new guitar models. Below is a quick rundown of the Yoakam and Prine model guitars, which will be unveiled at the 2017 Winter NAMM Show when it returns to Anaheim, CA, on January 19th–22nd.
Check out Dwight Yoakam's recent Facebook post about the Martin Guitar collaboration:
Dwight Yoakam Signature Guitar:

The Dwight Yoakam DD28 Signature Edition guitar is inspired by a 1972 D-28 guitar, which is the guitar Yoakam has played throughout his music career.  This custom signature model was made to imitate the guitar sound that Yoakam has always loved about his personal guitar.
The top was crafted from Sitka spruce, and the back and sides of the guitar are made from East Indian rosewood.  Dwight Yoakam is frequently seen playing a guitar made from light-colored wood, so this signature guitar replicates that style.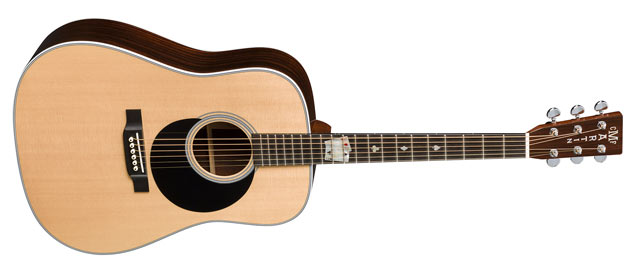 The theme for this guitar comes from casinos.  It features an ebony fingerboard as a backdrop for the inlaid mother-of-pearl playing cards on the neck of the guitar.  For all lefty guitar players, this guitar is left-hand friendly!
The retail price of the Dwight Yoakam DD28 guitar is roughly $6,000.
John Prine Signature Guitar:
John Prine's signature guitar is modeled after his 1960s D-28 that he has played his whole life.  The D-28 John Prine top is made from Engelmann spruce and the back and sides are made from Madagascar rosewood.  This guitar is rare and limited because only 70 of them will be made.
The head of the guitar is inlaid with pearl angel wings as an ode to Prine's most commonly covered song, "Angel From Montgomery."  This guitar also has an ebony fingerboard with inlaid pearl snowflakes.  The case for the guitar has a cream colored exterior and a bright red interior.  John Prine's signature guitar also runs around $6,000.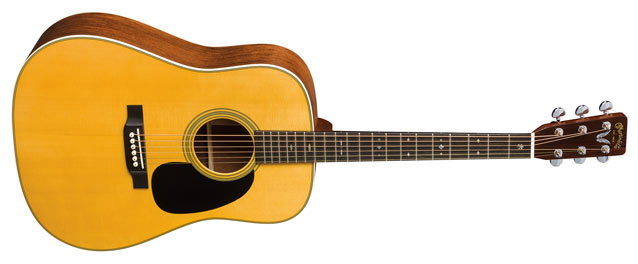 Be sure to share with other fans of classic country!