Maddie & Tae's Maddie Marlow just got engaged to her boyfriend of seven years, Jonah Font. Read about their sweet relationship here!
Maddie & Tae star Maddie Marlow is engaged to her boyfriend of seven years, Jonah Font! Take a closer look into their love story below.
The Texas native first met her fiancé during her sophomore year of high school. He was a junior at the time and is all about faith, family, and fishing.
"He is my best friend, and I'm truly engaged to my dream guy!" Marlow told PEOPLE.
Marlow's bandmate, Taylor Dye, was one of the first people to find out about the good news, and she immediately FaceTimed Marlow to congratulate her.
"Knowing my best friend is marrying the love of her life makes me so unbelievably happy," Dye said, according to People. "I can't wait for them to start this special journey together!"
The 22-year-old country artist is excited to spend the rest of her life with Font, too. He is currently finishing his degree in food science.
"I love that we've been together for so long before we got engaged because we know everything about each other," Marlow said. "We've learned how to really love each other, how to communicate and how to be a rock for the other person."
Speaking of rocks, her teardrop-shaped diamond engagement ring is absolutely gorgeous! And it has special family significance.
"The center stone on my ring is the diamond from my mom's original engagement ring," the "Friends Don't" singer revealed to People. "My parents have been married 25 years! My dad bought her a new ring a while back, so she kept her original diamond to pass down to me or my sister someday. It is so special having an heirloom ring because I will get to pass it down one day too."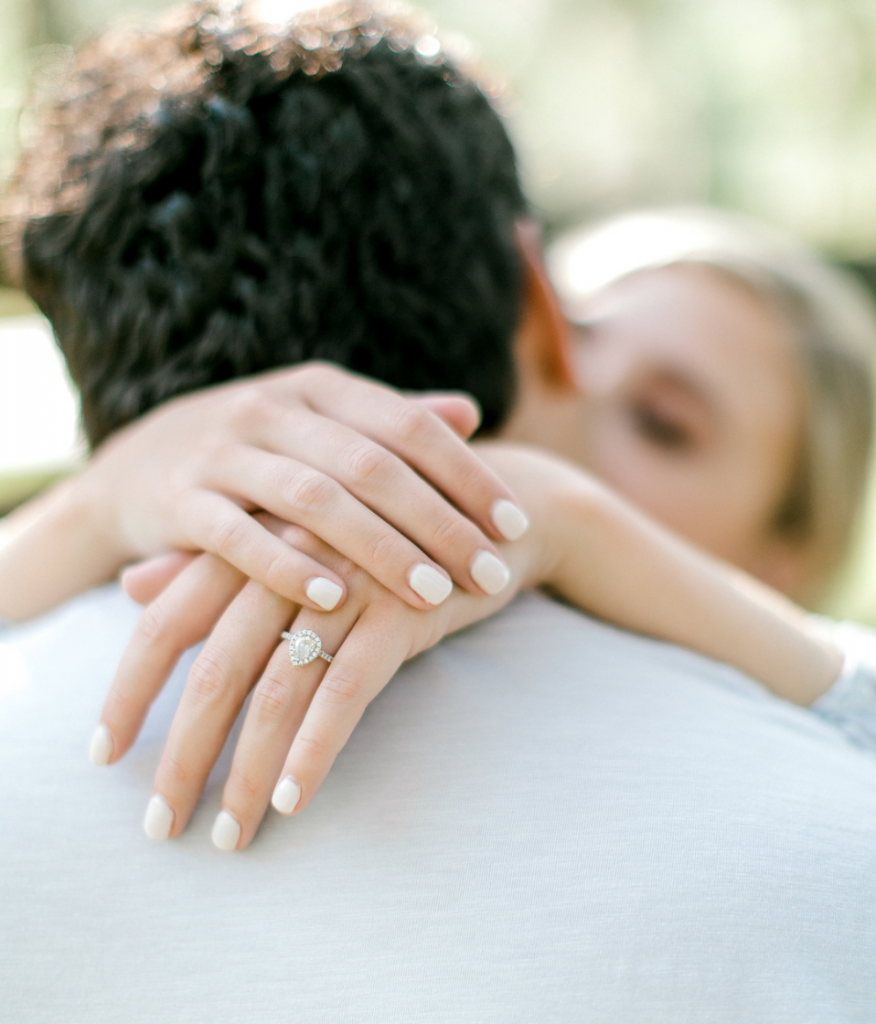 Marlow admits that she dreamt of the proposal moment for awhile before Font actually got down on one knee. The couple booked a vacation to Cabo San Lucas to celebrate their seven-year anniversary, but three days before leaving, she had a dream that he proposed on the beach but lost the ring!
"I've had vivid dreams in the past that actually came true days after the dream. So when I told Jonah about the dream, he was super freaked out," she recalled. "I had no idea at the time that he was actually planning on doing it in Cabo, so I felt awful after the fact!"
Her dream actually sped up Font's original plan, and he popped the question the night before they left for the trip. They had a 3 a.m. flight, but he started telling her how happy he had been for the past seven years, and how he was excited for the trip together.
"Then he said, 'I've been wanting to ask you something for a really long time.' He got out of bed, down on one knee and popped the question! Then he told me he wanted to do it in Cabo, but after my dream, he thought it would be safer to do it before we left," Marlow told People. "I always told him I wanted a really intimate proposal, nothing over the top, so it was perfect!"
Font and Marlow live together, so it was tough keeping the ring out of sight. Fortunately, he did an excellent job. As it turns out, he had it hidden in his sock drawer for three months!
Congrats to this couple! Share this happy news with other Maddie & Tae fans!