Country music star Luke Bryan's Las Vegas tour stop got extra amazing with the addition of music icon Lionel Richie! Enjoy their "Oh No" collaboration here.
During Luke Bryan's recent Kill the Lights Tour stop in Las Vegas his excited fans got an extra special treat— music legend Lionel Richie joined the country superstar for a rendition of the Commodores' 1981 hit "Oh No."
Enjoy the magical collaboration below!

"In my top two of my heroes, give it up for Mr. Lionel Richie!" Bryan told the audience as 67-year-old Richie joined him in the spotlight.
As fans can recall, Luke Bryan was one of the artists selected to pay tribute to Richie during the 2016 Grammy Awards, he also performed when the icon was honored with the MusiCares Person of the Year award. Needless to say, Luke is one of Richie's biggest fans.
We think the admiration goes both ways. "Luke Bryan – great visiting your office, my brother…," Richie captioned the picture below.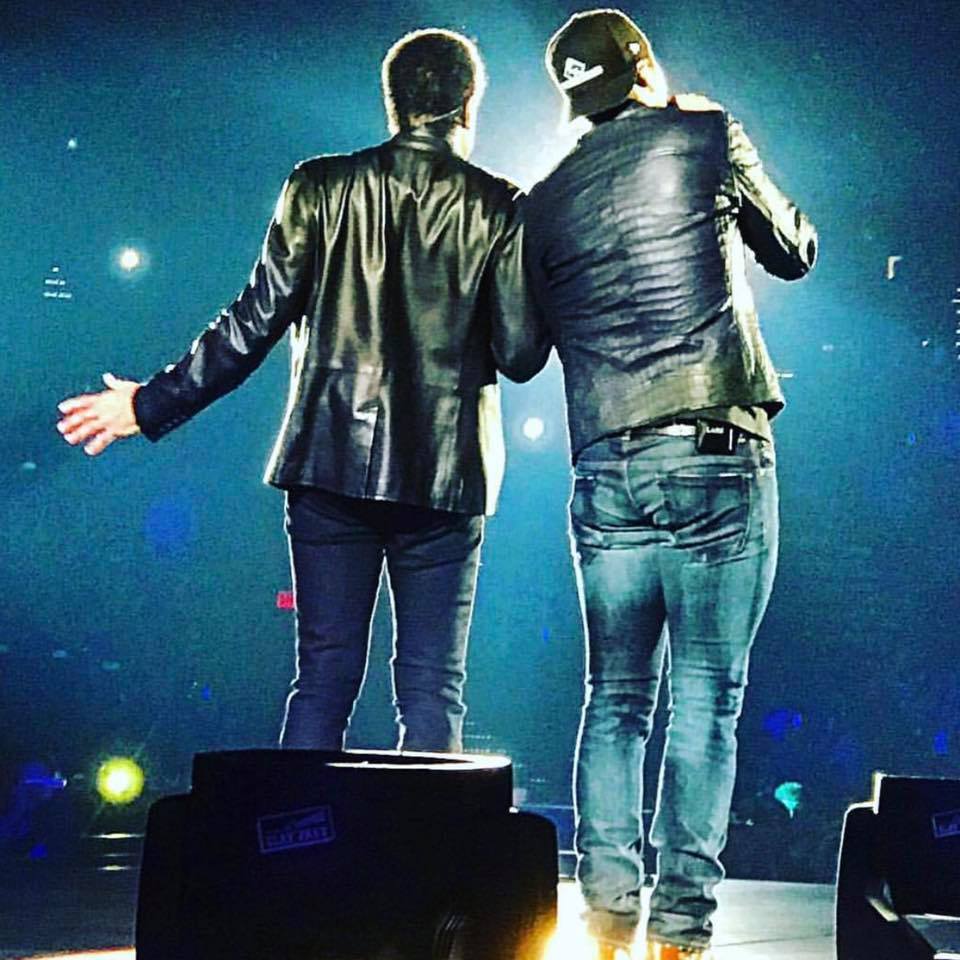 "Oh No" Lyrics
I want you to want me
I'm goin' crazy knowin' he will be your lover tonight
And when he comes I'll let you go
I'll just pretend as you walk out the door
Oh no, I can't sleep
Oh no, I'm goin' crazy with love over you
I need you to need me
I wanna hold you but you're holdin' someone else in your arms
When I close my eyes I see your face
I'm just not sure how much my heart can erase
Oh no, I can't think
Oh no, I'm goin' crazy with love over you
Oh, honey
Oh, sugar
Oh no, I can't sleep anymore, baby
Oh no, I can't think anymore, baby
Oh no, I'm goin' crazy with love over you
The song "Oh No" was written by Lionel Richie and made famous by his band, the Commodores, which he exited in 1982 to pursue a solo career. Share this special  moment between two talented artists with other Luke Bryan fans!