The country music star's properties in Tennessee and Florida will make your jaw drop! Check out these two Luke Bryan homes here!
Luke Bryan Homes – both are amazing including his beautiful farm house in Tennessee and his charming Florida beach house escape.  Check out both homes and see which one you like the best.
Luke Bryan Homes: Farm South of Nashville, TN (Red Bird Farm)
Country music entertainer Luke Bryan and wife Caroline certainly have their hands full at home. The Bryan family just moved into their new abode outside of Nashville, Tennessee and are finding their new normal. Of course, sons Thomas "Bo" Boyer, Tatum "Tate" Christopher, and nephew, Tilden (20) have made the process interesting. The couple named their farm Red Bird Farm after Luke's sister [Kelly] and wanted to honor Chris as well." Kelly passed away unexpectedly in 2007. Luke's farm features his home, a guest house, a huge Party barn and a special barn for rescued animals.  The farm sits on more than 150 acres and the buildings took a couple of years to complete from concept to execution, Luke's design and construction firm started with the 1,800-square-foot guesthouse enabling the Bryan family to move in while the 7,000-square-foot barn and just under 10,000-square-foot main house were being built. All three buildings mimic the same style and feel.
Luke Bryan's Farm Video Tour
Luke's main farm home is lovely and looks just like a house on a farm should.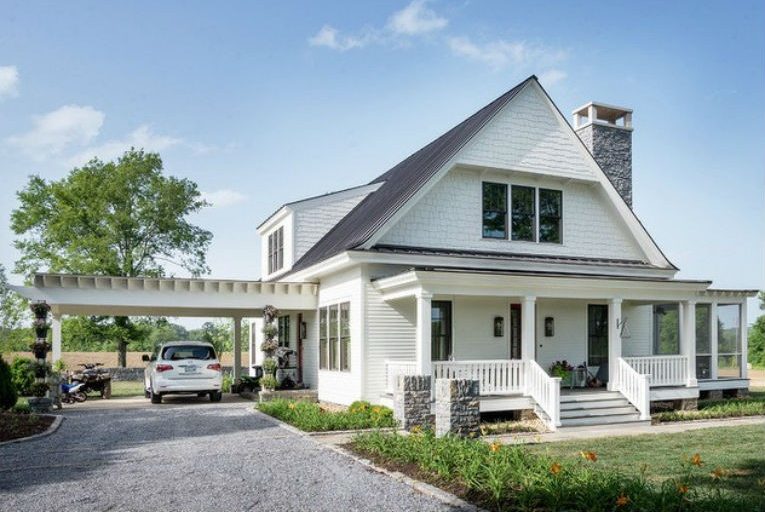 The party barn (pictured below) is pretty amazing.  If you visit his house, you might just want to stay in the party barn!
The guesthouse boasts three bedrooms, two bathrooms, a living room, a kitchen, a media room, a front porch and a screened-in porch and leads down to the catfish pond.   Luke was once feeding the catfish and forgot to put his truck in park that resulted in a ruined Chevy Truck.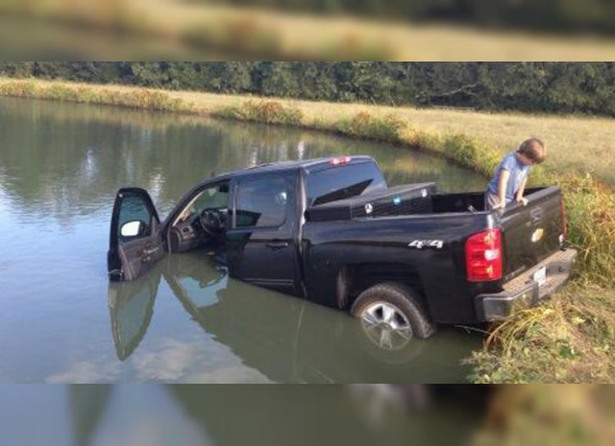 Brett's barn on the farm honors the memory of a very special baby. The barn honors the couple's late niece Brett (pictured below).  Brett is the daughter of Caroline's brother Bo Boyer and his wife Ellen. Baby 
Brett passed away from a heart condition in 2017 at just seven months old. 
Brett's barn helps host special events and raises donations for The Brett Boyer Foundation. All donations support research to advance treatment options for kids living with congenital heart disease.
Brett's barn is filled with rescue animals including a special white pony. The barn houses a rescue goat named Goober Goldsby (who was abandoned shortly after birth), several miniature horses, pigs, and at least one donkey.  Caroline revealed that she had promised Brett a pony and she delivered her promise via a special white horse named Kilo… "We always knew we would find (for Brett) the perfect pony, but never thought she wouldn't be here to love it" she wrote via an Instagram post.
Watch Luke discuss and tour his farm in the following video and check out images below.
Luke Bryan Homes: Florida Beach House Retreat
Luke Bryan's beach house is a slice of paradise in sunny Florida! Check out the Bryan family's lovely vacation destination below.  Luke and his wife Caroline nicknamed the Floriday property "Snowman," in honor of the country singer's late brother, Chris, who died in a car accident when Bryan was 19.  "Evidently, Chris wasn't a great golfer," Caroline tells Traditional Home of the unusual name, which in sports speak means scoring an eight on a single hole. "Snowman became his nickname.   Luke is a simple man and likes to fish and be at the beach. In a 2017 feature in Traditional Home Magazine, the Bryan family allowed a photographer to have a peek inside of their lovely Florida vacation home.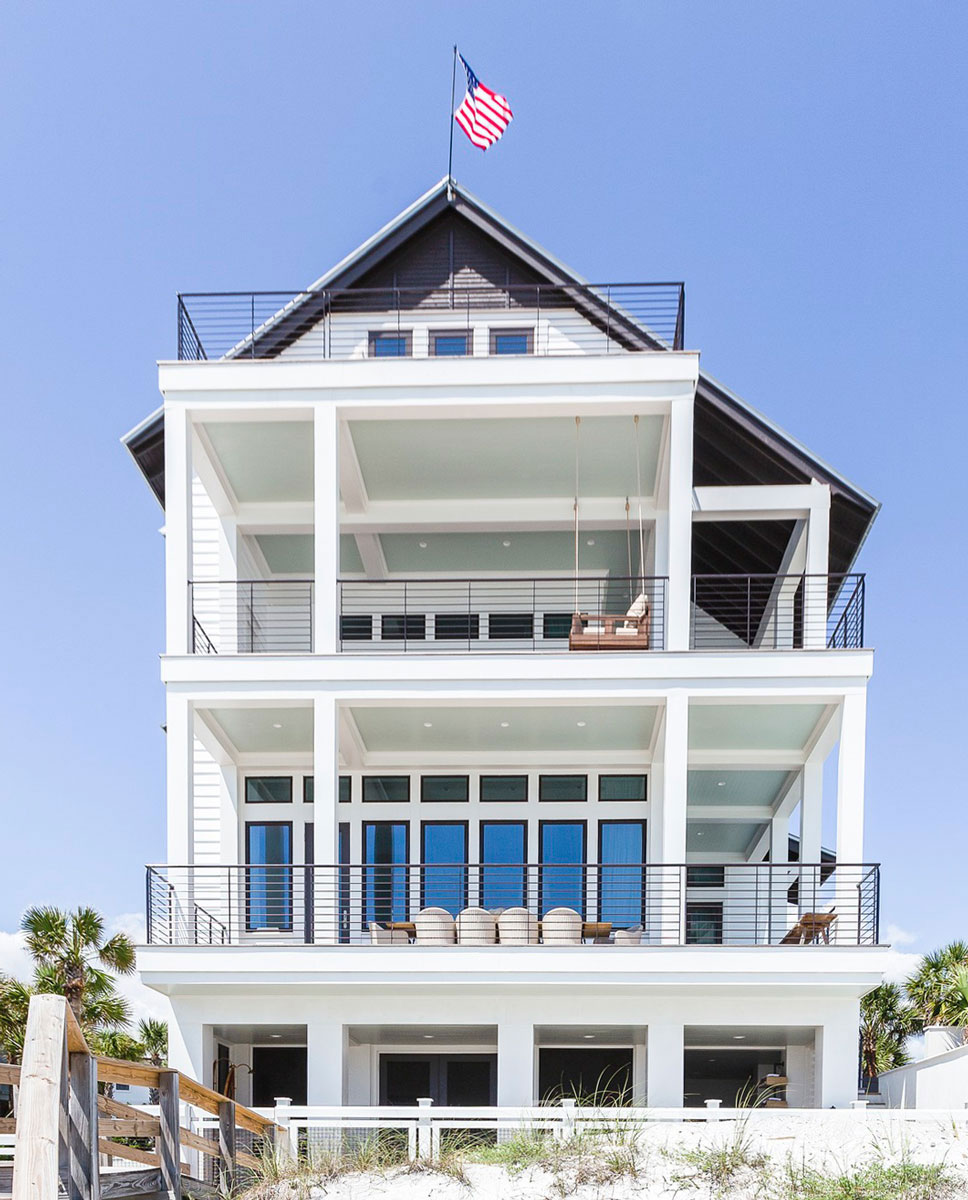 Luke Bryan Homes:  Beach House Video Tour
Watch the video below for a tour of Luke's Florida property.
The beach house is a place that the Bryan family can all be together as a family unit, which is a rare thing. "This is where Luke and I can actually relax and not run 100 miles per hour," Caroline said. "Typically, all five kids (young sons Tate and Bo, nieces Kris and Jordan, and nephew Til) are here with us. There is nothing better. And Luke can fish all day, which makes him the happiest man on the Gulf." This family clearly loves the sun and sand…
The house's designer wanted the home to reflect and serve the family's need for peace in a world that is constantly moving.   "Luke, Caroline, and the boys are constantly on the go," says Snowman's interior designer Chad James. "This is really a space where they can check out and be reclusive. They can just shut off from the outside world for a bit."  The color-scheme is a delightful blend of neutrals and ocean blue.  "We wanted to tap into the exterior elements," James commented. "I have a favorite moment—right where the water meets the sky. It's always such a beautiful dark blue. I used that for an accent color, and everything else pulls from the palette of sand and sea grass—neutral, natural colors."
The Bryan family's pets also approve of the beach living!  You know how labs love water!
Remember to "share" these Luke Bryan homes with other country music fans!