Discover more about Laura Bell Bundy's marriage to her long time boyfriend Thom Hinkle. . .
Laura Bell Bundy married Thom Hinkle on June 3, 2017. The two tied the knot at Santa Anita Park, a horse racetrack in Arcadia, California because she says it represents a part of her childhood. "I picked it because I grew up around horse racing in Lexington, Kentucky. It's a part of the culture there. I also love horses." After spending months planning their wedding, the couple headed out on a nice and relaxing European honeymoon. "Thom is the ultimate travel planner and he has single-handedly planned the entire honeymoon. All I know is that we are going to Italy and Greece."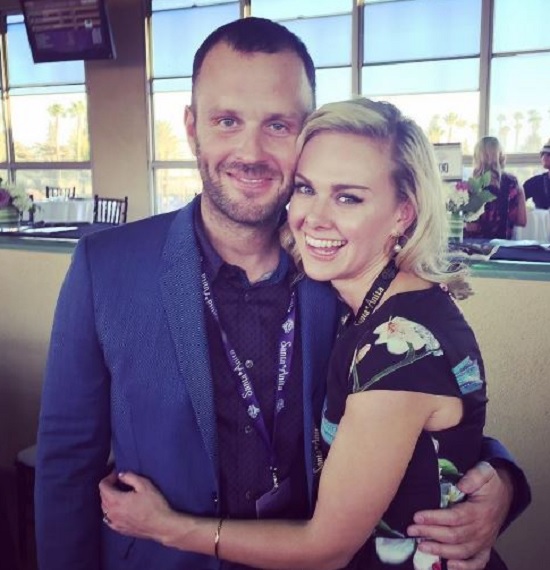 Laura Bell Bundy is a multitalented artist who has made a significant impact on the world of country music. Born on April 10, 1981, in Ohio and grew up in Lexington, Kentucky, Her passion for music and performing blossomed at an early age. She began singing and dancing at the age of five and quickly discovered her knack for entertaining. Bundy's natural talent led her to pursue a career in show business, and she made her name on Broadway.  She released her debut country music album, "Longing for a Place Already Gone," in 2007. The album showcased her distinctive blend of traditional country sounds with a contemporary twist. Bundy's authentic storytelling ability resonated with listeners, and the album received critical acclaim. Songs like "Giddy On Up" and "Drop on By" showcased her versatility as an artist and cemented her place in the country music scene..
Laura Bell Bundy's long career between acting and country music has ultimately led her to something much greater than her extensive commercial success, love. Specifically, her love for Thom Hinkle.  In an Instagram post, Laura announced to her legion of fans that she has said "yes!" to Thom Hinkle and was engaged to be married.  Bundy looks extremely happy in her photo collage that sums up the event with a picture of the beautiful ring, a glass of champagne, and images of the two of them.  With the new year upon us, we're sending huge congratulations to Laura Bell Bundy in this exciting life event. Check out the instagram post and read her honest and emotional caption below!