Kix Brooks is being honored for his humanitarian nature and overall leadership in improving lives. Read about his efforts and his new award below!
Kix Brooks is more than just a country artist, he is a man that cares about helping others and improving the lives of the less fortunate. Throughout his long career, Brooks has been involved in numerous humanitarian efforts and most notably, the effort to get music back in public schools called the Keep the Music Playing Campaign.
After touring a school where his sister taught (shown below), and realizing there was far inadequate funding for music in public schools, Brooks found a way to improve the situation. He convinced the CMA board to donate fifty percent of its income from CMA Fest to the Keep the Music Playing Campaign and it has netted over 7 million dollars for metro school music education since 2006.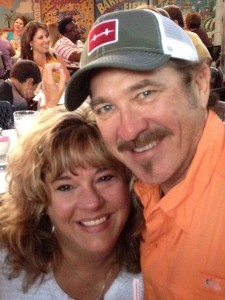 photo: The Tennessean
Brooks also serves on the board of many other great organizations like the Vanderbilt Children's Hospital, Monroe Harding Children's Home, Tennessee Tourism Board, Nashville Convention Center and Visitors Bureau, Blue Ribbon Committee, Operation Finally Home, and Veterans Matter. His strong leadership in all of his roles has meant large improvements in many lives around the globe.
The new award, approved by the CMA Awards and Recognition Committee specifically honors Kix for his community leadership, financial support, personal volunteerism, and advocacy in humanitarian efforts. The award dinner is by invitation only on March 2nd, so send him love via social media for his hard work.
Congratulations to Kix Brooks on this grand achievement and to read more about the super star click HERE!