Kenny Chesney has been hard at work on his Big Revival Tour and most recently he stopped in San Francisco to play for his fans by the bay. Watch the video below!
Kenny Chesney recently had the honor of playing the first show ever in Levi's Stadium in Santa Clara on May 2nd. The concert went off without a hitch leaving forty thousand California country fans feeling happy and amazed.
This show was one of ten stadium shows that merged Kenny Chesney's Big Revival Tour with Jason Aldean's Burn it Down Tour. The two stars co-headlined the show and the fan base was out of control.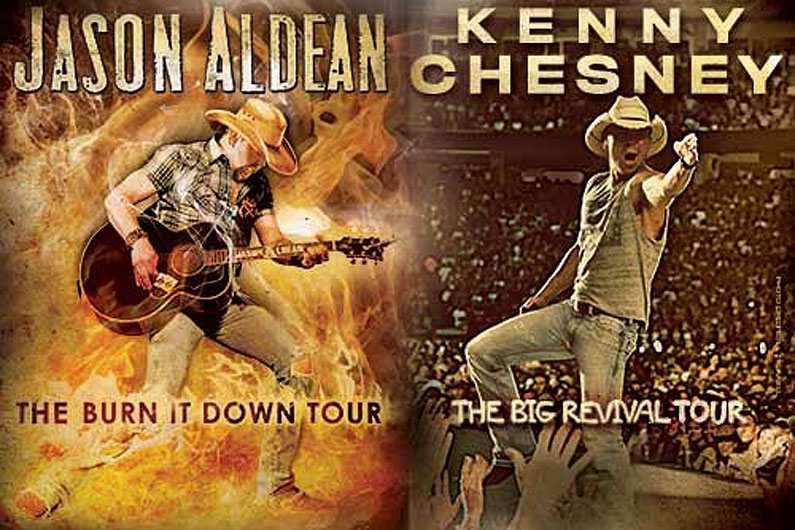 The Big Revival Tour specifically has been moving through the country leaving a wake of good times and happy people. Kenny has been documenting this journey with a new video series known as No Shoes TV. No Shoes TV has been giving fans who can't attend each show, a great glimpse into the glory of each night.
In this episode, you get to experience the madness and passion of the No Shoes Nation fans in California. This episode also takes a second to talk to the up and coming band Old Dominion, who were lucky enough to open the show for Kenny. Old Dominion also talks about their most epic Kenny Chesney moment on tour!
Watch the full episode below.
Kenny Chesney Levi's Stadium Episode
This tour is nowhere close to over, and chances are the Big Revival will definitely be in a town near you. Check out all the tour dates below and get your tickets before they run out. Perhaps you will be in the next episode of No Shoes TV!