Kenny Chesney just dropped a single from his upcoming album called "Pirate Song," and it captures everything about life in the Caribbean.
Country superstar Kenny Chesney is known for his songs about living at the beach, visiting the tropics, and following the "No Shoes, No Shirt, No Problem" motto. He has a way of escaping the city lights and exchanging them for ocean sunsets. The adventurous singer just dropped another song that takes listeners on a sailboat with him.
Check out his new single, "Pirate Song," here!
The track comes off of his upcoming album, Songs for the Saints, which is set for release on July 27th. With mostly acoustic guitar, the song has a very rustic, laid back country music vibe. Add Chesney's soothing voice on top of it all and you've got a summer hit that is perfect for kicking back.
"This song is about being unplugged, off the grid, sailing where the boat takes you and letting the cares drift away," he said in a recent Instagram post.
There's a deeper message that Chesney sends through this song, though.
The Virgin Islands and its people suffered damages from Hurricane Irma back in September 2017. Chesney has continually done what he can to help repair and rebuild the area. This song serves as an ode to those who have been through hardships since the hurricane, and Chesney lets them know that he is thinking about them.
"'Pirate Song' emerged as a love song to everything the islands have always been: freedom, time slowing down, being calm and at sea." Chesney said over Instagram. "Even when my friends and people I knew were coming through my house after the storms came through, I knew the essence of what those islands are couldn't be extinguished inside them. "
In fact, the entire new album honors the islands.
Chesney wants fans to understand that the songs on his new album are not just about devastation and destruction. Songs for the Saints is also about the beauty of life in the islands, the way people live life there, and how they've made it their own.
"I wanted to make a record that shows the spirit and resilience of the people who live in the islands, who are generationally tied to them, or are raising families there," Chesney said in another Instagram post. "To me, it's about the hope, the strength, the joy and the courage they are bringing to the task of rebuilding after a kind of destruction no one has ever seen before. To let them know, they're not only not forgotten months later, but we're holding them up as inspiration and offering help in any way that we can, including music. Because music heals, it inspire, and this is for them."
Out of all the other songs on his upcoming album, he chose to send out "Pirate Song" because it is everything he wishes for his fans in No Shoes Nation. He hopes the song gives listeners the chance to let go and enjoy the stillness of life sometimes.
"We all want to be pirates in some way or another," Chesney said in the post.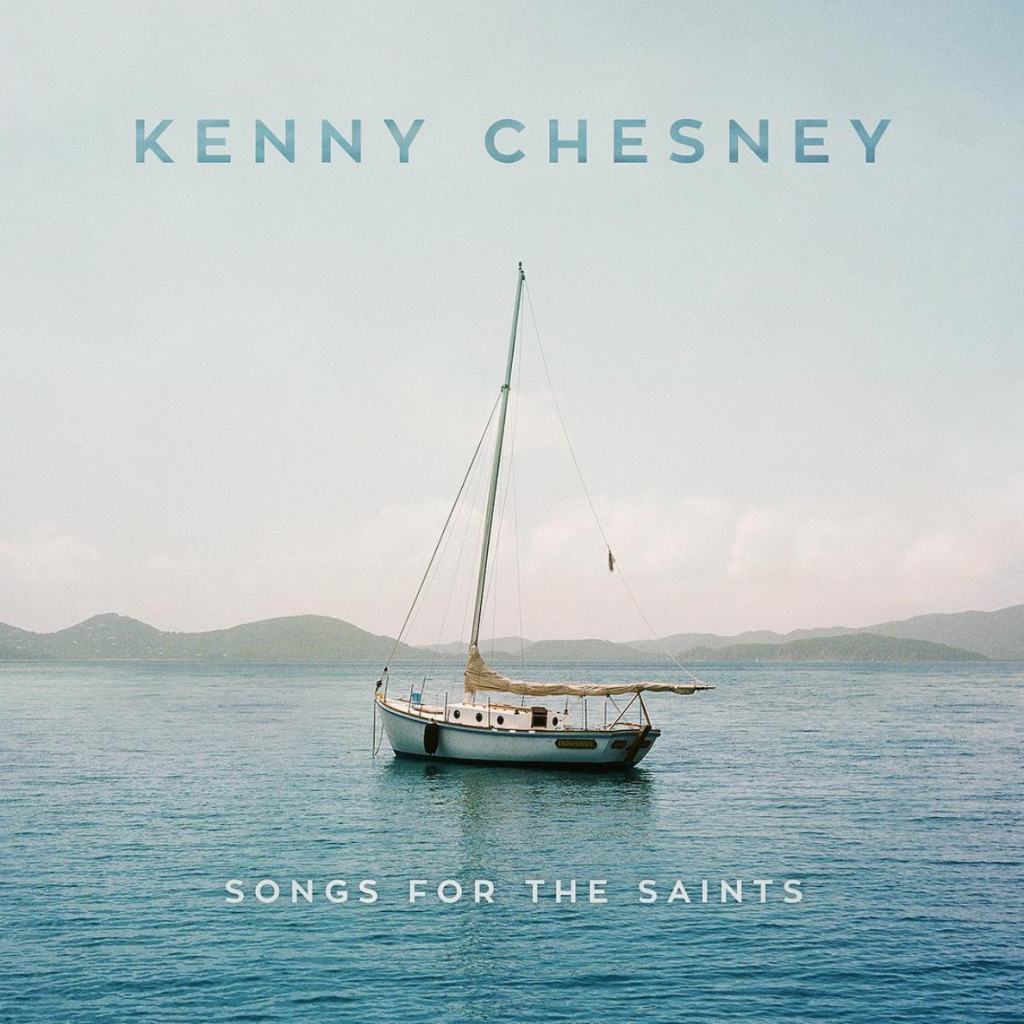 Kenny Chesney's "Pirate Song" Lyrics:
I wish I was a pirate shipwreck down in Mexico
Where the oceans turn to silver
And the beaches turn to gold
I'd make love to some señorita in that town
Then I'd get on my boat and I'd sail the ocean 'round
I wish I was a pirate out there under my own flag
Running for no reason and no reason to turn back
Salt and rum on my tongue, sails tattered and torn
Laughing in the devil's face, riding out a storm
Ooo, what are these days?
Gonna get off these highways
Wake up in some bay
With sunshine on my face
St. Christopher on a silver chain
Say a prayer, sail away
Ooo, what are these days?
Gonna get off these highways
Wake up in some bay
With sunshine on my face
St. Christopher on a silver chain
Say a prayer, sail away
I wish I was a pirate on some ghost ship in the night
With nothing but the stars, the moon
And faith to be my guide
Steady as she goes, with my back to the wind
Then in a cloud of cannon smoke, I'd disappear again
Share this song with other Kenny Chesney fans!