Kenny Chesney broke his own record as he played to 44,152 fans for a single night at Minneapolis' celebrated Target Field.
Kenny Chesney has proven yet again that he is the indisputable king of the stadium concert. He recently broke his own record of 42,542 at Target field In 2012. Chesney set the new record at Target Field at a whopping 44,152!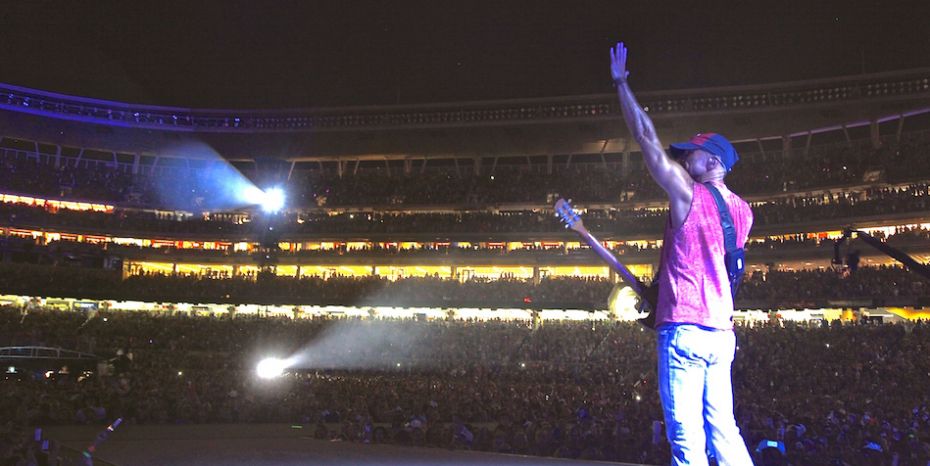 "This has been the most amazing tour," Chesney said. "Every week, it seems like the fans are louder, more alive, more inside the songs – and as someone who wants to connect with every last fan, right up to the top back of the stadium, that's the best feeling in the world! I can't believe how in the moment tonight's audience was, and I can't wait for tomorrow to do it all again."
Recording breaking audiences have been the theme of The Big Revival 2015 Tour. Chesney has broken his own record at Pittsburgh's Heinz Field with 55,381 fans played to, Green Bay's Lambeau Field with 53,363 and Philadelphia's Lincoln Financial Field with 54,313.
The Dallas Morning News sums up Chesney's ability to draw a crowd, "Two parts Mick Jagger, one part Bruce Springsteen and one part Billy Graham" after his A.T.&T. Stadium show in Texas.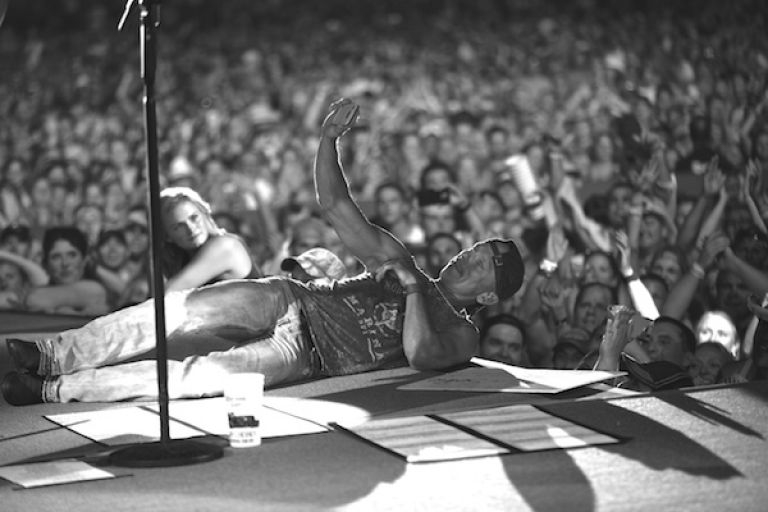 "It feels like the momentum and the music are driving everything," Chesney acknowledges. "Sometimes the songs just take over, and they take you where they want to go. It's a combination of the amount the band and I have played together, how hungry the audience is to see us and the way we try to include every single person! I have made touching every single fan the reason for what we do – and tonight it sure felt like we got that done."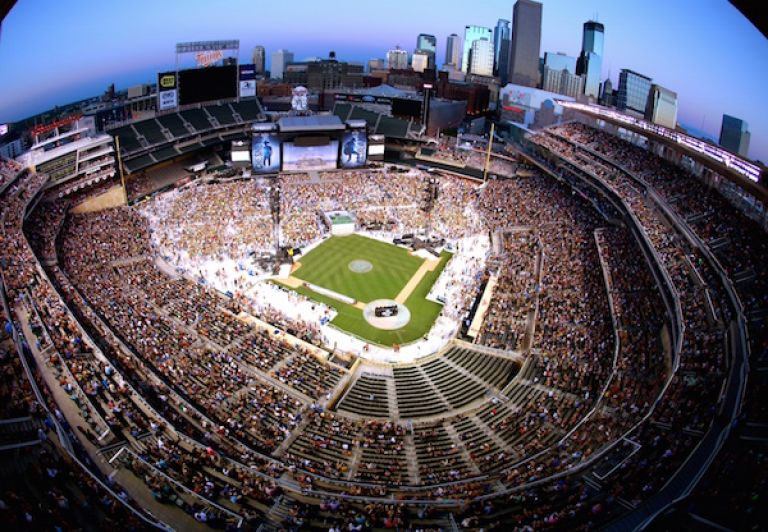 "Taking a year off, there are no guarantees," Chesney says, "so every night when we hit that stage, I am grateful to hear how loud the No Shoes Nation is! If 2014 gave me the chance to really invest in the music that became The Big Revival, it also let me really take what the show can be to another level. It's leaner than it's ever been, and that gives the band and these songs the chance to really stand out – and it feels like the people feel it the same way we are."
"Save It For A Rainy Day"-Kenny Chesney