It's time to dust off that bottle...
While celebrating back-to-back No. 1 songs "American Kids" and "Til It's Gone" with tunesmiths Rodney Clawson, Luke Laird, Shane McAnally, David Lee Murphy, and Jimmy Yeary at the offices of performing rights organization BMI, Kenny Chesney dropped a big announcement— he's backing David Lee Murphy's new album, No Zip Code!
Famed singer-songwriter David Lee Murphy, who scored a series of 90's Top 10 hits as a country artist including "Party Crowd" and "Dust on the Bottle," is getting back in the limelight after penning several recent hits such as Jason Aldean's "Big Green Tractor," "Jake Owen's "Anywhere With You," Blake Shelton's "The More I Drink," and Kenny Chesney's "'Til It's Gone."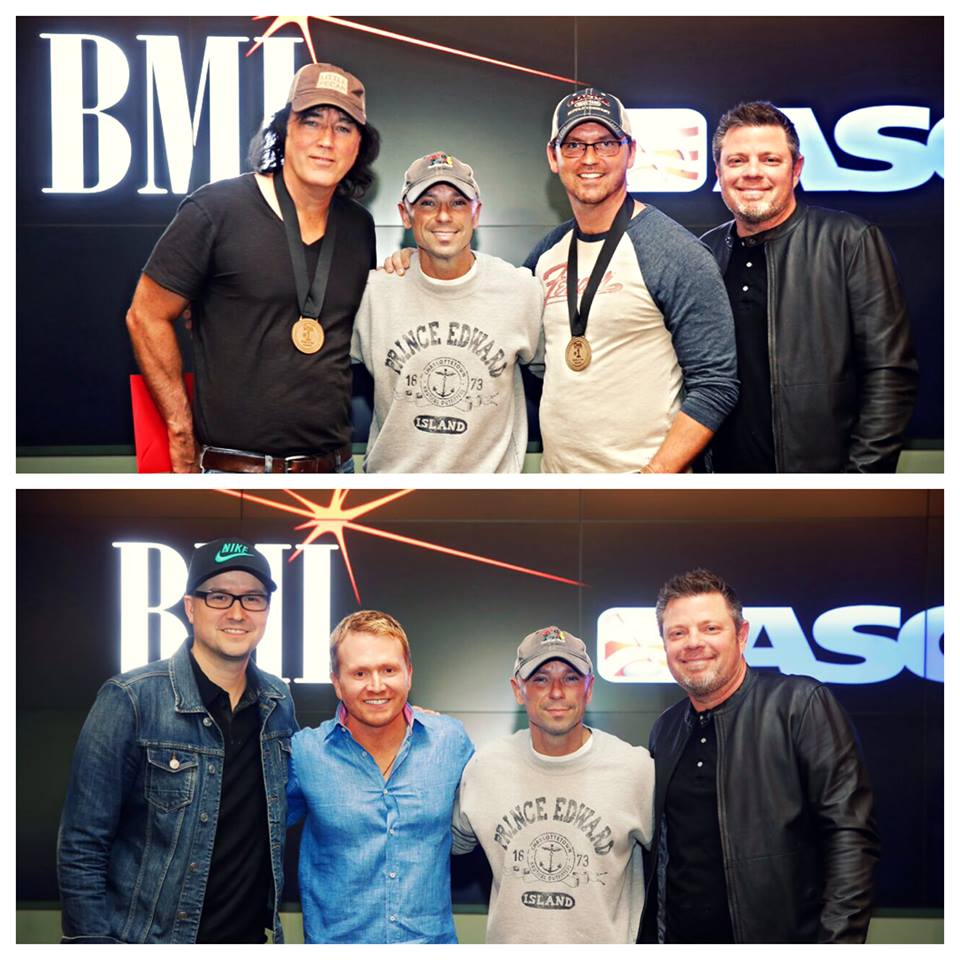 Chesney is slated to co-produce and lend vocals to the title track of the album. This musical union makes perfect sense, Murphy also co-wrote the popular singer's songs "Pirate Flag," "Living in Fast Forward," and "Live a Little."
So how did this team project come about?
"We got together to make a record of songs we liked the sound of … things we'd want to listen to ourselves, the kinda music we like," Murphy explained. "Kenny's got great ears, and I kept sending him demos … more than he could ever record, but he just loved the songs. One day, he said, 'I think we oughta go make a record.'"
"There's a real aggression to this," Chesney stated while describing the upcoming album. "But it's also core country like it's not being done. Not retro, but the way Alabama or the Dirt Band might sound today. … This is about being raised on the right influences and hitting it straight on."
The record will feature 10 tracks and the release date has not yet been announced. Something to look forward to from "the original hillbilly rock star" as Kenny would say it.
Click here for more Kenny Chesney coverage.
Kenny Chesney | Listen for free at bop.fm
[bandsintown_events artist="Kenny Chesney" display_limit="5″]