Kelsea Ballerini has not a had a moment of rest in months, but that is not stopping the gorgeous country singer from getting married. Check out Kelsea Ballerini's wedding details here!
Last December, Australian singer-songwriter Morgan Evans proposed to one of country music's hottest rising stars, Kelsea Ballerini. Within a few hours of Kacey Musgraves' engagement announcement to her boyfriend Ruston Kelly, Kelsea Ballerini shared her news on Twitter. That is one gorgeous ring for one beautiful girl!
I GET TO MARRY MY AUSSIE. my heart is bursting from loving this human so much. luckiest girl in the world. pic.twitter.com/GRtwTDwSys

— Kelsea Ballerini (@KelseaBallerini) December 26, 2016
However, considering both Ballerini and Evans pursue time demanding careers, the attractive pair never expected to fall in love. "We are so focused on music, and I think meeting each other and falling super in love with each other was a big surprise for both of us," Ballerini told Nash Country Daily. They could not be any cuter though.
Luckily for the happy couple, they hired a wedding planner to take some stress off. So who is planning their dream wedding? Her name is Jane, and she is best known for helping plan Oklahoma native Carrie Underwood's 2010 wedding in Georgia. "I was like, 'I want this amount of people and I don't want it to be in Nashville or Australia. I want it to be neutral. And we'll be there.' It's an end of the year, and we're both gonna keep, you know, sprinting until then and then get married and take December off."  Look how special Carrie's wedding day was!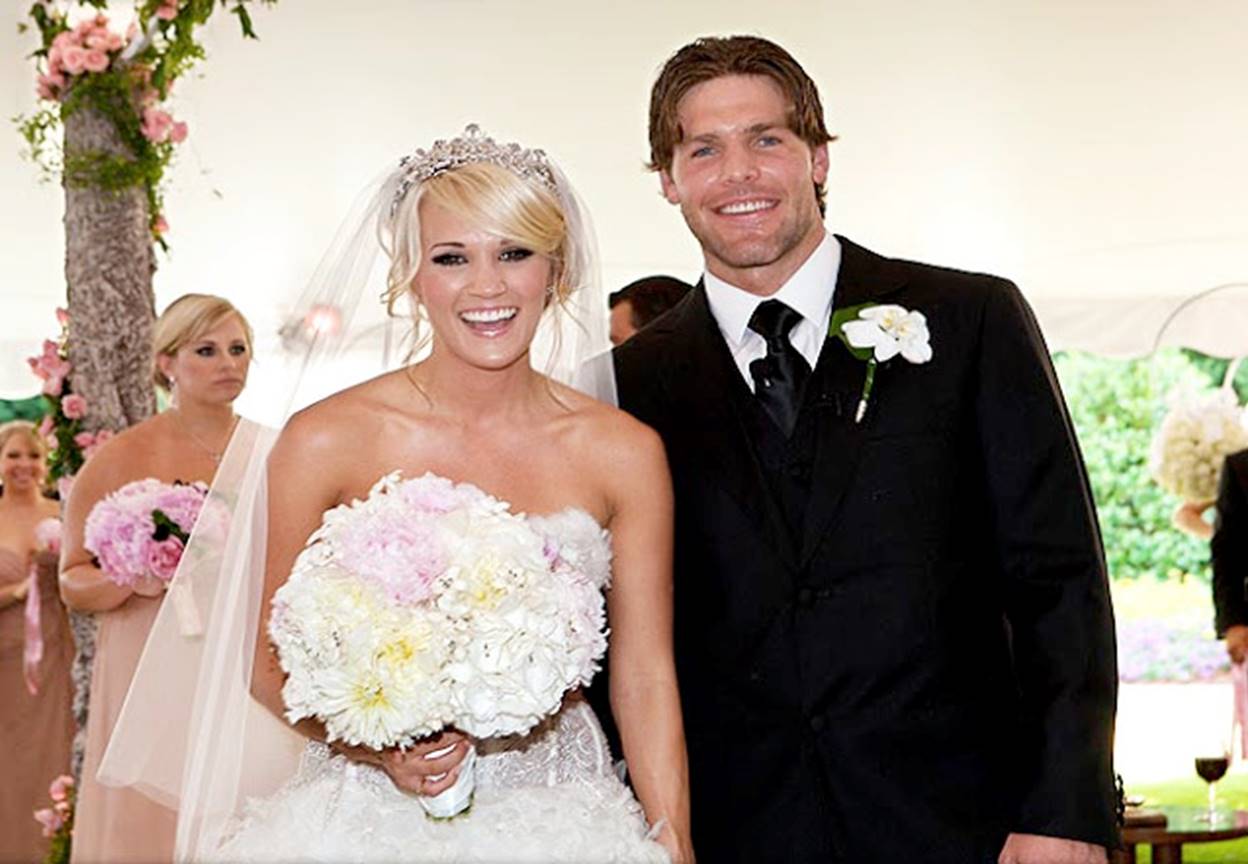 Apparently the bride-to-be recently found the dress she will be wearing on her big day. Although Ballerini did not show off the dress she will wear at the wedding, the "Peter Pan" singer did announce the big purchase on her Instagram. Check out her celebration post below…
So now that Ballerini has hired a wedding planner and found her dress, what is the 23-year-old doing with all of her extra time? You guessed it! Ballerini is finalizing the release of her sophomore record. Unfortunately an official release date has not been set yet, but she plans to drop the album by the end of 2017. When asked by the media Ballerini said, "This year. That's what I can tell you. But I think I can tell you that it will come out in maybe a couple phases. It won't be all at once."
As country music fans across the world anxiously await the release of her next record, we also wish Kelsea Ballerini and Morgan Evans many years of happiness together!
Be sure to share this exciting wedding update with other fans of these talented artists!