Watch Keith Urban's Wife (Nicole Kidman) fearlessly eat four different kinds of bugs in this crazy video . .
Country Music star Keith Urban's wife (Nicole Kidman) shows her hidden talent of the ability to eat bugs and like it.  Watch the Instagram video below where the Big Little Lies star took part in Vanity Fair's "Secret Talent Theatre" and Nicole showcased her special talent of eating a four-course meal of horn worms, meal worms, crickets, and fried grasshoppers.
Keith Urban's Wife (Nicole Kidman) Eating Bugs (Video)
Nicole Kidman is not shy when it comes to eating bugs and she appears to genuinely enjoy it.    Here is her verbal review of each consumed insect:
Horn worms – "They are still alive….um…very moist, chewy, can't quite describe the flavor…I need a little water…Just a little side note", 2 billion people in the wold eat bugs, and I'm one of them"
 Mealworms – "I'm telling you , I'd win survivor…That is a fruity taste…I'd recommend it"
Crickets – "Oh Circkets…lovely…awesome…like a hairy nut," and "like nothing you'd ever tasted"
Fried Grasshoppers – "And now for dessert, Fried Grasshoppers..these are amazing …these are exquisite grasshoppers…I'd recommend them for anyone"…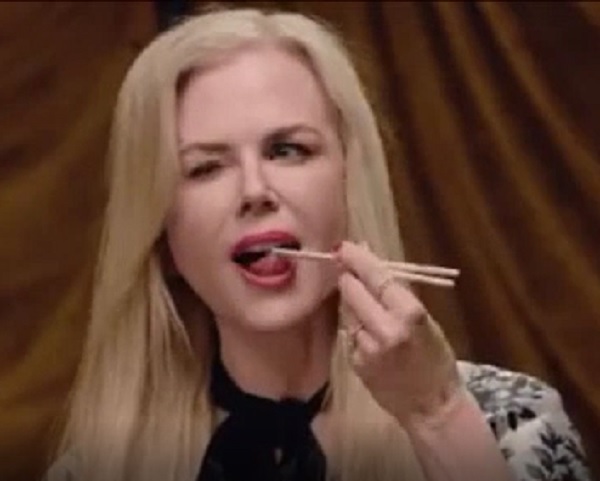 Keith Urban's wife had demonstrated prior bravery around insects and bugs when she rescued a Tarantula spider from the family pool in Australia.  Her two daughters (Sunday Rose and Faith) were terrified and Nicole was pretty much not fazed by the giant spider.  Nicole safely captured and released the Spider.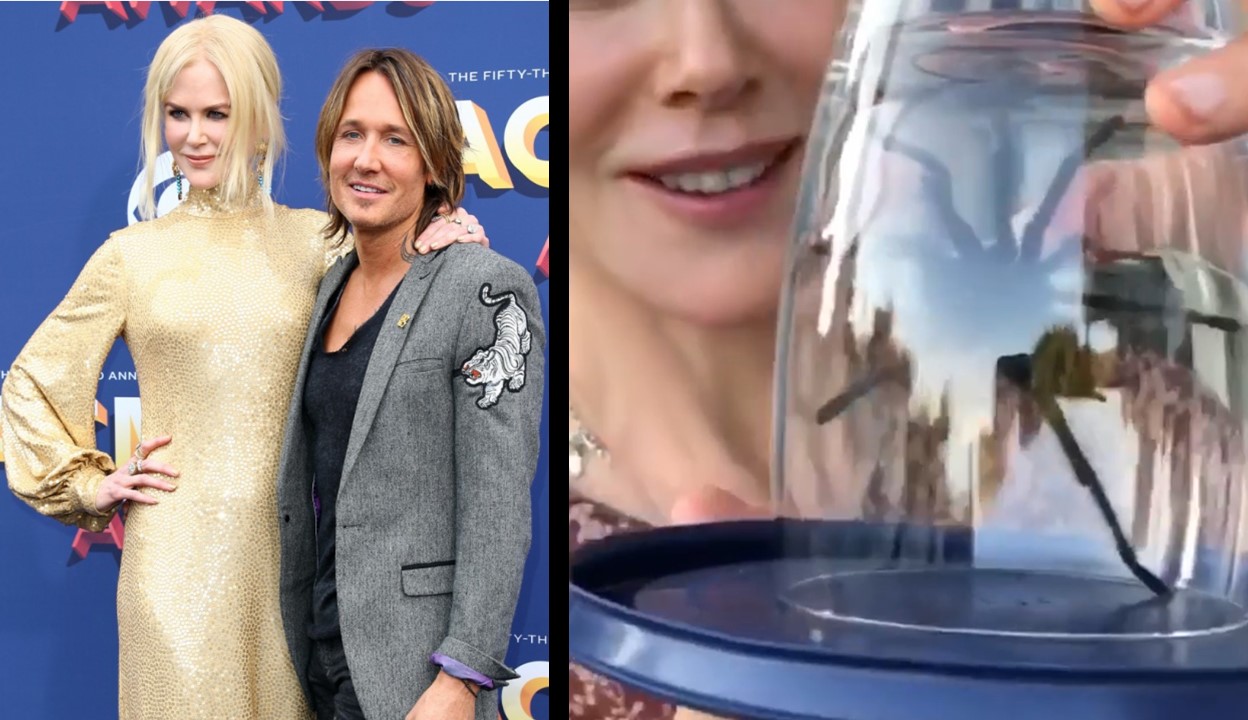 Nicole Kidman is now 53 years old and Keith Urban is 52 years of age and the couple has been married for over 14 years.  The couple sold their Nashville property and currently reside mostly at the family farm in Australia, home in Los Angeles, and their town home in New York City.  Though they are known as "Aussies," Nicole was born in Honolulu, Hawaii and Keith was born in Whangarei, New Zealand.  Nicole's Australia background must make her fearless of bugs!
Remember to "share" Keith Urban's wife (Nicole Kidman) and her unique bug talents with other fans of Keith and Nicole.