Keith Urban's 2016 album 'Ripcord' is scoring him all sorts of well-deserved rewards. More details here!
Country music hit-maker Keith Urban has something huge to celebrate! The New Zealand born star's 2016 album Ripcord, which has been #1 on the Billboard Country Album Chart the last two weeks, is making history yet again by propelling Urban into the country music record books.
Urban is one of only two country artists whose 2016 album release was certified platinum, the other being country music legend Garth Brooks' Gunslinger. Ripcord also places Urban as the second country artist to currently have every album certified platinum or multi-platinum. This platinum certification streak also puts Urban at #8 on the all-time list of country artists with consecutive platinum albums.
"It's an extraordinary feeling," the singer-songwriter shared with the Tennessean. "That's all I can say. I love making music. I love writing. I love playing. I love all the things I get to do. For Ripcord to have done what it's done is really magical."
Upon its release, Urban yet again did what no other male solo country artist in history has been able to do, celebrate a #1 all-genre album chart position simultaneously in the United States, Australia, and Canada. The record has also been certified Platinum in his boyhood home country of Australia and Gold in Canada.
"All the records that I've made, I listen to all of them and what I hear is a very truthful capturing of who I was at that time in my life," Urban continued. "I feel blessed that I get to say that. I think there are a lot of artists that might be like 'Oh, I really gave in a bit too much there or I compromised a bit too much there.' I don't have one record that is that way for me. Looking back on those records, I feel fantastic. Ripcord is just one of those stars-aligning moments. I feel very, very blessed."
Ripcord has also produced four #1 country radio singles— "John Cougar, John Deere, John 3:16," "Break on Me," "Wasted Time," and "Blue Ain't Your Color— bringing Urban's career total #1 singles to twenty-two This also brings his record-breaking, historic run of consecutive Top 10 songs to an incredible 37 and places Urban at #8 on Billboard's all-time Country Airplay Chart.
Pretty darn impressive. Congrats to Keith on his latest accomplishment!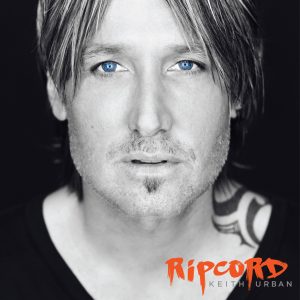 Be sure to share this fantastic news with other Keith Urban fans!