Keith Urban and Nicole Kidman's daughters will make their first television cameos once season 2 of HBO's 'Big Little Lies' premieres in 2019!
Country music superstar Keith Urban and award-winning actress Nicole Kidman's two daughters, 10-year-old Sunday Rose and 7-year-old Faith Margaret, will be making their  television debut during season 2 of HBO's Big Little Lies. 
While Kidman is one of the stars in the series, the girls will be playing children that go to the local school. Having cameos on the show have allowed the pair to enjoy more involvement in their mother's line of work and spend time with her on the set.
"Yeah, they're around a lot and I sometimes can't tell when they're actually in a scene or just hanging out," Big Little Lies actress Zoe Kravitz recently shared with Entertainment Tonight. "But they're so sweet and really really smart. You can tell they were raised by Nicole Kidman."
Filming wrapped in August and the new season is expected to premiere in 2019. Watch Nicole talk about what's next for the show and who else has joined the cast on The Ellen DeGeneres Show below!
Big Little Lies was originally intended to be a miniseries, but the response to the first season prompted Kidman and fellow star and executive producer Reese Witherspoon to pursue another season.
While those involved remain mum about what viewers can expect, HBO promises that the show is set up to "explore the malignancy of lies, the durability of friendships, the fragility of marriage and, of course, the vicious ferocity of sound parenting. Relationships will fray, loyalties will erode…the potential for emotional and bodily injury shall loom."
We look forward to seeing Nicole Kidman, Reese Witherspoon, Laura Dern, Zoë Kravitz, and Shailene Woodley reprise their roles and are curious about the fate of Alexander Skarsgård's Perry Wright.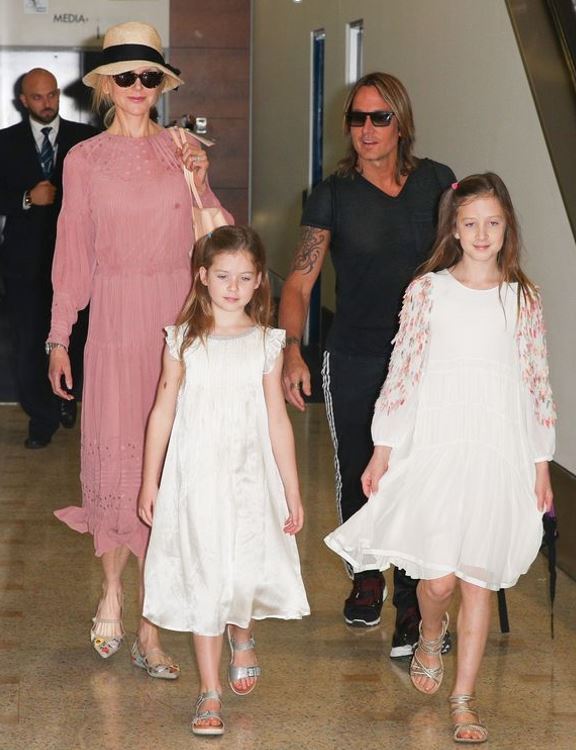 Be sure to keep on the lookout for Sunday and Faith! Share this tidbit with other fans of this family.