Keith Urban's "The Fighter" featuring Carrie Underwood will also be the superstar's next single. More here!
Keith Urban's "The Fighter" featuring Carrie Underwood will serve as the fifth single from Urban's Grammy-nominated Ripcord album. The superstar duo will also rock the 59th Annual Grammy Awards stage with their powerful collaboration.
"It comes from a very real place," shared Urban in a press release. "It's a song about helping to heal and protect someone you love. It's a song about reassurance that you'll always be there to take the blows the world can throw. Carrie and I had sung together before and I thought our voices blended really well — so she was unquestionably the right choice. It was such a relief that she wanted to do it."
Enjoy Keith and Carrie's big announcement while filming the upcoming "The Fighter" music video below!
Urban is nominated in the 'Best Country Album,' 'Best Country Song', and 'Best Country Solo Performance' categories, while Underwood got the nod for a 'Best Country Solo Performance' nomination. Together, the pair have 11 Grammy awards between them already.
"I loved the song when I first heard it and was excited to work with Keith on new music," added Carrie Underwood. "I had such a great time touring Australia and New Zealand with him in December, and can't wait to perform 'The Fighter' on the Grammys."
Also representing the country music genre at the 2017 Grammy Awards are Little Big Town, Sturgill Simpson, and  Maren Morris. The 59th annual Grammy Awards ceremony hosted by television personality James Corden will kick off on February 12th at 8PM ET via CBS.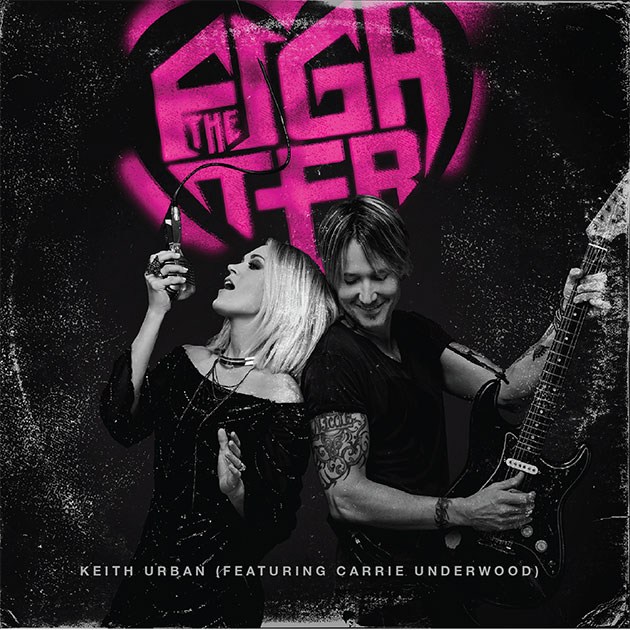 Be sure to share this update with other fans of these exciting artists!