Can you imagine if "Blue Ain't Your Color" was never recorded by Keith Urban? Well, it almost didn't get to him...
The Blue Ain't Your Color Song was released in 2016.  Once a song becomes wildly popular for a specific artist it's hard to imagine any other voice giving life to the song. Country superstar Keith Urban has taken "Blue Ain't Your Color" all the way to No. 1 on the charts, but the tune wasn't created with the artist in mind.
More about that interesting tidbit…
Canadian singer-songwriter Steven Lee Olsen was first struck with the idea for "Blue Ain't Your Color" after falling asleep on his couch and jotting down some loose notes upon waking up. Olsen soon pulled in fellow songwriters Hillary Lindsey and Clint Lagerberg to help complete the moody song.
Originally, Olsen planned to record and release the song himself.
"I don't want any of my songs being pitched. But if there's one song on this record I'd want to be pitched, but the only person you can send it to is Keith Urban," Steven Lee shared with the media while celebrating Urban clinching his 22nd career No.1 song with "Blue Ain't Your Color."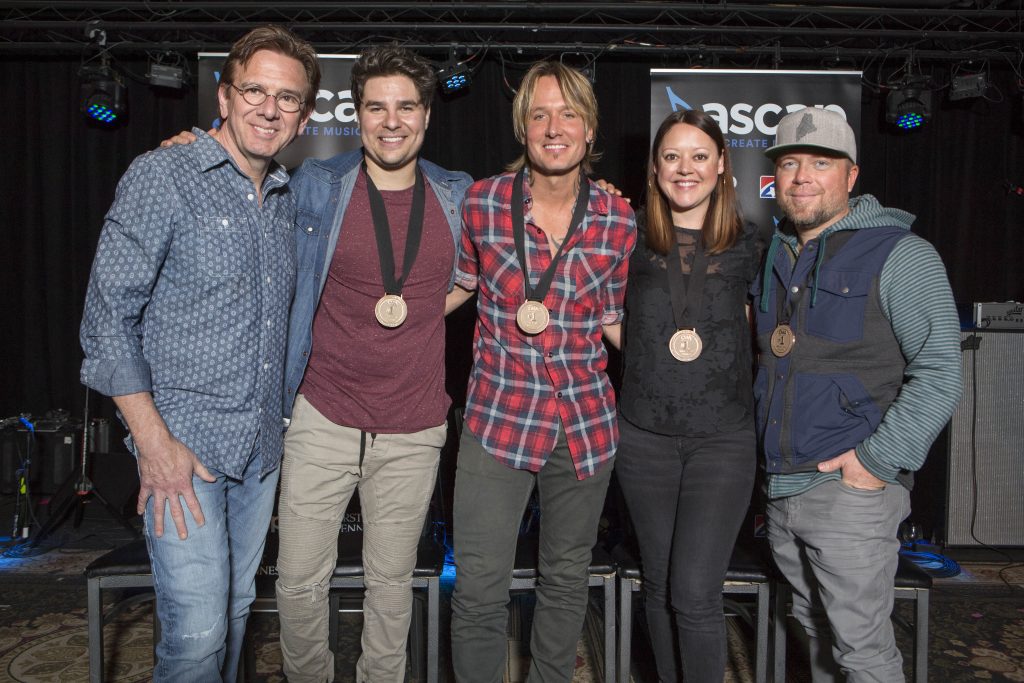 And the rest is country music history.
"It was just immediate … Steven Lee was singing [the demo] — he's a killer singer — and it was just an immediate reaction I had to that song. I loved the lyric, the sentiment, the melody, everything about it. It was beautiful. It's a feeling I have when I hear a song: I feel like meeting a relative that I didn't know I was related to; it's that kind of thing. It's meeting someone new that you somehow find out down the track you're distantly related. There's that feeling of familiarity with the song immediately, and whether that's — I think it encompasses everything: the key the song is in, where the melody sits, the shape, the vowel sounds used in the words, it goes really deep into something that resonates what I do, and so forth," explained Urban.
Though Keith hit "Blue" out of the park, the process doesn't always prove to be that easy.
"It doesn't always work. I've taken songs in the studio that I've loved, and I just couldn't make them feel authentic, much to my frustration, because I can love the song, but it doesn't fit me. 'Blue' was immediate love," shared the Aussie hit-maker.
Keith celebrated his forth number one from 'RIPCORD' with the writers and producers of #BlueAintYourColor" today at the Basement East. pic.twitter.com/fyv8IbhqT7

— Keith Urban (@KeithUrban) March 4, 2017
Enjoy the official music video for "Blue Ain't Your Color":
Blue Ain't Your Color Song Video
Be sure to share the Blue Ain't Your Color Song and interesting backstory with other fans of this song!