This Keith Urban and Nicole Kidman's throwback photo is absurdly delightful. See what Nicole had to say about it here!
While visiting The Ellen DeGeneres Show this week, actress Nicole Kidman got to take a little trip down memory lane when a throwback photo of her and husband of ten years Keith Urban was shared with the audience. The photo below was snapped at the G'Day LA Hollywood event in 2005, the very first time the pair had ever met.
"How did we end up together?" Nicole kidded, adding, "The craziest thing is to have a photo of when you first met. Someone just took that photo and sent it to us."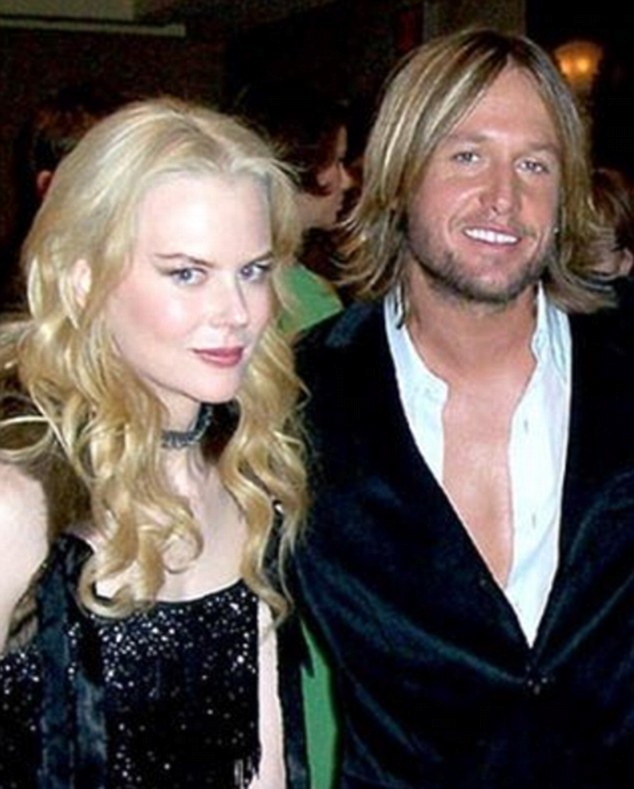 Surprisingly enough, the power couple didn't instantly dive into a romance, "I had such a crush on him, and he wasn't interested in me," Nicole admitted to Ellen, "It's true! He didn't call me for four months."
Besides discussing Keith, Kidman chatted about her new series "Big Little Lies" and playing the wife of the incredibly handsome actor Alexander Skarsgård. Yes, Ellen made her squirm. Watch below!
Keith and Nicole's relationship has come a long way and we enjoy their silly carpool duets:
Keith Urban and Carrie Underwood performed "The Fighter" during the 59th Annual Grammy Awards. The ceremony, hosted by television personality James Corden, appeared on February 12th at 8PM ET via CBS.   You can compare the cute couple's version of "The Fighter" to the live Grammy performance below:
Share this lighthearted fun with other fans of this talented couple!