Enjoy watching Kane Brown's wife (Katelyn Jae Brown's) Music Video playlist and see which performance is your favorite. . .
The Katelyn Jae Brown Music Video playlist includes her official music videos that she released prior to meeting Kane Brown.   Katelyn Jae's YouTube channel states, "Katelyn grew up in the Philadelphia suburb of Chester Springs, Pennsylvania, where her music career began at the age of 11. An insightful choir teacher noticed her talent during her sixth grade fall concert performance of Celine Dion's "My Heart Will Go On," and suggested that her parents put her into vocal and piano lessons. Katelyn was bitten by the entertainment bug, and she has never looked back".   Watch the video playlist and see more details about Katelyn Jae and Kane Brown below.
This video playlist includes the following Katelyn Jae videos:
"Perfect" Music Video
"24 ct" Music Video
Katelyn Jae cover of "Nobody Love" (a Tori Kelly song)
Katelyn Jae performing "The National Anthem"
Katelyn Jae signing with Kane Brown
Katelyn Jae Brown Music Video Playlist
Katelyn is from Philadelphia, Pennsylvania, and graduated from Berklee College of Music in May 2019.  Then country music star Kane Brown met his true love and Katelyn Jae became his bride.  Katelyn was in total casual mode with her hair pulled up and wearing an oversized t-shirt when the couple first met. She was just enjoying her time at a Florida Topgolf location and had no idea who Kane was at all.  Kane actually didn't talk to Katelyn one bit during their first encounter, but chose to message her on Instagram after returning home to Nashville. The "Heaven" singer wanted to know when they could meet up and ended up flying Katelyn up to Nashville for a dinner date and to meet some of his friends downtown.   The pair married on Friday, October 12, 2018 at Mint Springs Farm in Franklin, Tennessee. Following the wedding celebration, the newlyweds spent their honeymoon in nearby Gatlinburg.
Watch the Love story journey of Katelyn and Kane Brown below.
Get to Know Katelyn Jae Brown (Video)
In April 2019, the couple shared that they were expecting their first child together and revealed the baby's gender while walking the 2019 Billboard Music Awards red carpet. Their daughter, Kingsley Rose Brown, was born on October 29, 2019.  Now, Katelyn is focused on being a mother and is no longer active with her music career.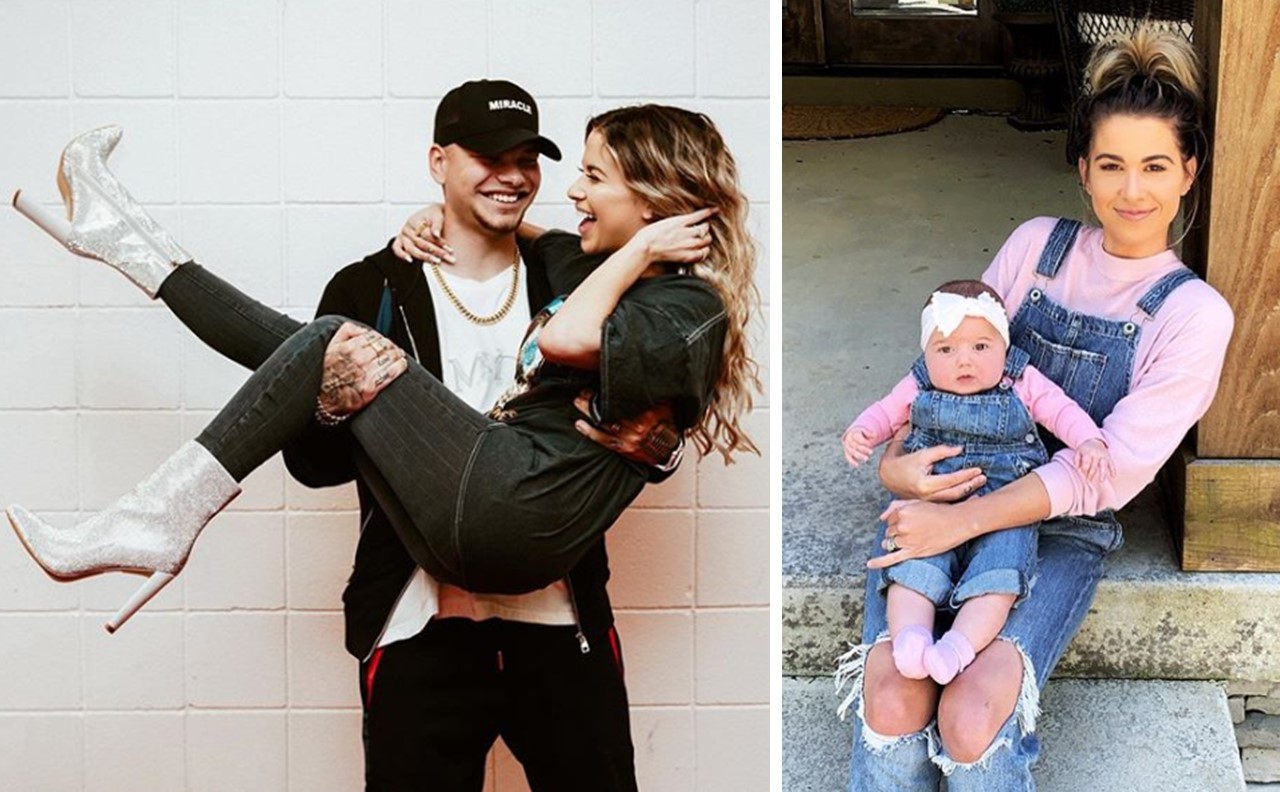 We hope that the Katelyn Jae Brown Music Video playlist continues to expand and that she sings a duet with Kane Brown in the future.
Let us know in the comments if you have a favorite Katelyn Jae video performance.  Remember to "share" the Katelyn Jae Brown Music Video playlist and story with other music fans!