Rising country music artist Kane Brown's debut album now has an official release date, cover art, and track listing!
Rising country music artist Kane Brown has revealed the release date, cover art, and track listing for his highly-anticipated self-titled debut album, due out on December 2nd. Fans can pre-order the album starting this Friday, October 21st to receive the instant-grat track "Hometown."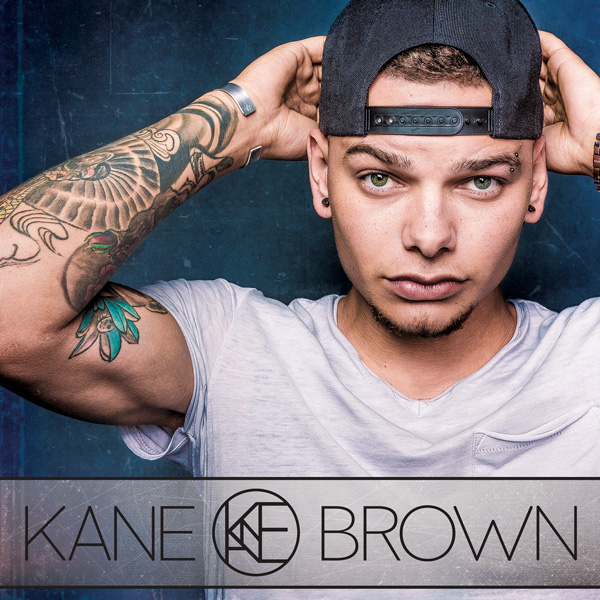 Brown has been recognized as an "Artist To Watch" by
Billboard
 and was recently selected to Ticketmaster's first ever
New Music Favorites
series. His breakout co-penned single "Used To Love You Sober" was recently certified Gold by the RIAA and his current single "Thunder In The Rain" marks Brown's fifth song to be propelled to No. 1 on the iTunes Country Charts.
The singer-songwriter co-penned seven tracks on his debut full-length album. Album cuts also include Chris Young and Florida Georgia Line's Tyler Hubbard and Brian Kelley.
Kane Brown Track Listing
1. "Hometown" (Tyler Hubbard/Brian Kelley/James McNair/Cameron Montgomery)
2. "What Ifs" (Kane Brown/Matthew McGinn/Jordan Schmidt)
3. "Learning" (Kane Brown/Sam Ellis/Blake Anthony Carter)
4. "Thunder In The Rain" (Kane Brown/Josh Hoge/Matthew McVaney)
5. "Pull It Off" (Adam Doleac/Taylor Phillips/Matt Roy)
6. "Cold Spot" (Kane Brown/Tom Douglas/Allen Shamblin)
7. "Ain't No Stopping Us Now" (Kane Brown/Jamie Paulin/Jordan Schmidt)
8. "Comeback" (Mark Fuhrer/Josh Hoge/Matthew McVaney/Chris Young)
9. "Rockstars" (Brock Berryhill/Tommy Cecil/Morgan Wallen)
10. "Better Place" (Kane Brown/Chase McGill/Will Weatherly)
11. "Granddaddy's Chair" (Kane Brown/Blair Daly/ Josh Johnson/Troy Verges)
Fans can currently catch the young artist on Florida Georgia Line's 2016 Dig Your Roots Tour. Share this with other fans of the 22-year-old talent!