Kane Brown's album snags the distinction of having the best debut country album first-week sales in two years. More here!
Rising country music star Kane Brown's highly anticipated self-titled debut album debuted No. 1 this week on the Billboard Top Country Albums chart and Top 10 on the Billboard 200.
The breakout singer-songwriter earns the best-selling debut country album of the past two years and marks the largest country debut for a new artist since Sam Hunt's Montevallo in 2014.
Enjoy the official music video for "Thunder in the Rain" below!
"I'm so grateful to all the fans, and to Dann Huff, Matt McVaney and the songwriters on the album, who helped me tell my story to the world through this record. A No. 1 Country album is a dream come true, made possible through the hard work of everyone involved," said Brown in a statement.
Initially known for using his rich self-taught baritone to perform country covers and original songs via his Facebook profile page, Brown independently grew his social fan base to 3-million-plus followers. With the release of his debut album, Brown lands consecutive Top 10 Billboard 200 and back-to-back Top 5 Billboard Country projects in less than a year. Brown's self-released EP from March 2016, Chapter 1, was highest-debuting Country EP in the SoundScan era.
The Georgia native co-wrote seven of the album's 11 tracks, including the autobiographical anthem, "Learning," which "showcases a strength built through his turbulent childhood, and resolve to forgive and move forward."
After opening for Florida Georgia Line's 2016 Dig Your Roots tour, Brown is now headlining the Kane Brown Monster Energy Outbreak Ain't No Stopping Us Now Tour through January. For a full list of tour dates, visit here.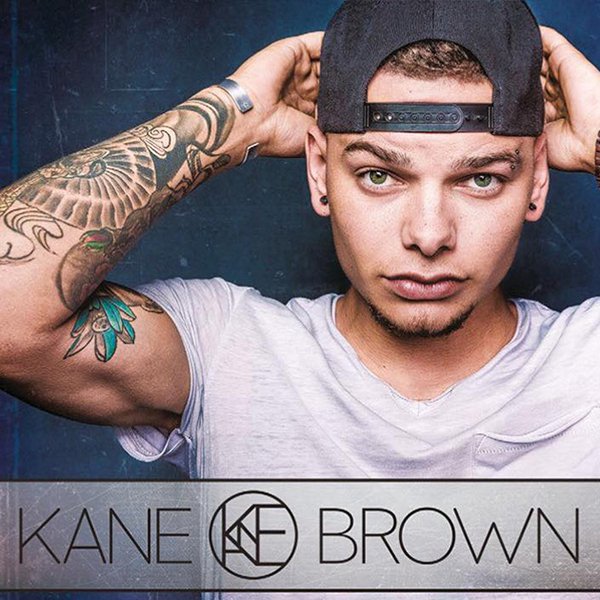 Kane Brown Track Listing
1. "Hometown" (Tyler Hubbard/Brian Kelley/James McNair/Cameron Montgomery)
2. "What Ifs" (Kane Brown/Matthew McGinn/Jordan Schmidt)
3. "Learning" (Kane Brown/Sam Ellis/Blake Anthony Carter)
4. "Thunder In The Rain" (Kane Brown/Josh Hoge/Matthew McVaney)
5. "Pull It Off" (Adam Doleac/Taylor Phillips/Matt Roy)
6. "Cold Spot" (Kane Brown/Tom Douglas/Allen Shamblin)
7. "Ain't No Stopping Us Now" (Kane Brown/Jamie Paulin/Jordan Schmidt)
8. "Comeback" (Mark Fuhrer/Josh Hoge/Matthew McVaney/Chris Young)
9. "Rockstars" (Brock Berryhill/Tommy Cecil/Morgan Wallen)
10. "Better Place" (Kane Brown/Chase McGill/Will Weatherly)
11. "Granddaddy's Chair" (Kane Brown/Blair Daly/ Josh Johnson/Troy Verges)
Learn more about Kane Brown in this quick 1 minute interview.
Share this great news with other fans of the country music sensation!