Justin Moore's wife first caught his eye on a clear Florida night.
Justin Moore of Poyen, Arkansas first met his future wife, Kate of Houma, Louisiana, as a young buck on his high school senior trip to scenic Panama City Beach, Florida. The dark-haired beauty captured his heart at a bonfire while the teens enjoyed a night of partying— and "babysitting."
"We were the ones who weren't acting all crazy and the fool. We were cleaning up our drunk friends," Justin told Country Weekly in a 2013 interview.
"Taking care of everybody," Kate added.
"It's kind of cheesy, but we just sat around and talked and hung out. We've been together ever since," quipped the "You Look Like I Need a Drink" singer.
Fun fact, Kate still has the black-and-white floral dress she wore when they first met— Justin won't let her get rid of it.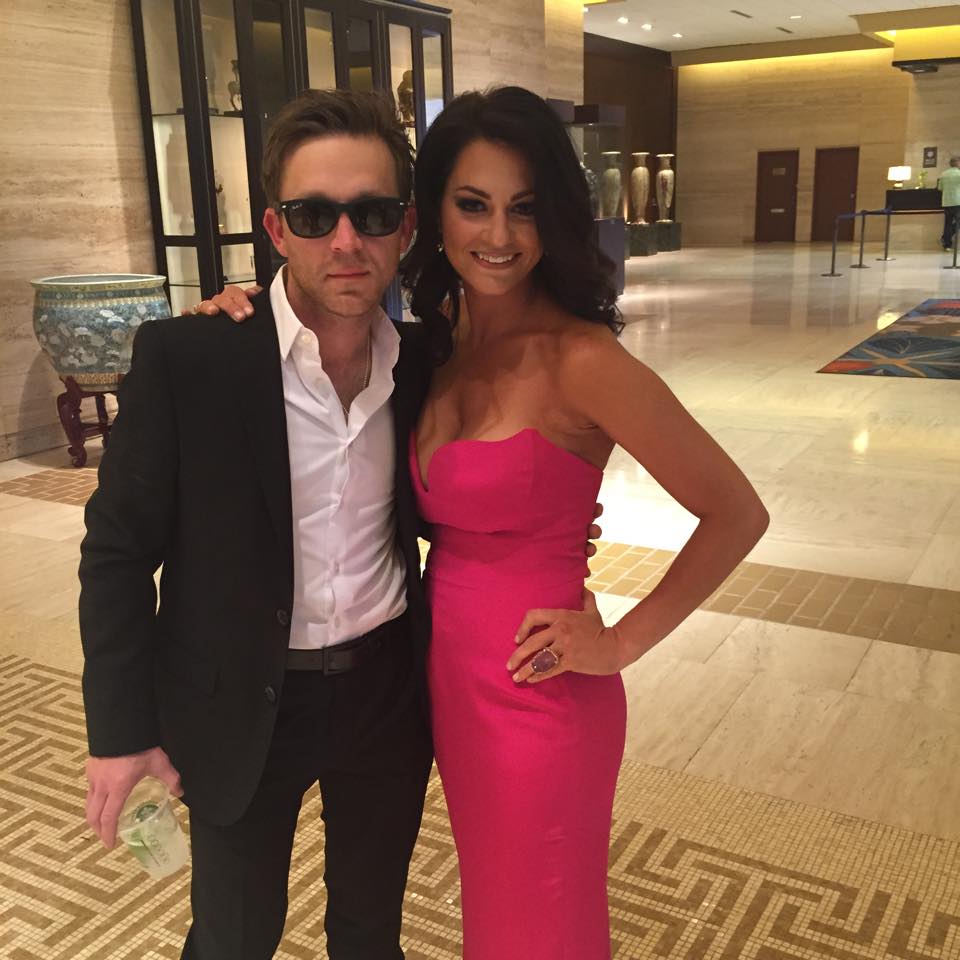 In 2007, the longtime lovers exchanged vows and their big day was also a really BIG day in terms of launching the country singer-songwriter's career. He didn't just sign his marriage license, he also signed a record label contract with Big Machine Records' imprint The Valory Music Co.
As the couple prepared to cut the cake, his manager walked up with the long awaited contract, saying, "Sign this right now!" Luckily Justin's business dealings during their wedding day didn't upset his bride.
The attractive pair now have three lovely daughters, Ella Kole (2010), Kennedy Faye (2011), and Rebecca Klein (2014). Yes, Justin has totally adapted to life in a household of ladies. In 2013, he shared pictures of his painted toenails via Twitter after his girls helped him with a pedicure and earlier this year he underwent a drastic makeover thanks to the styling of Ella and Kennedy.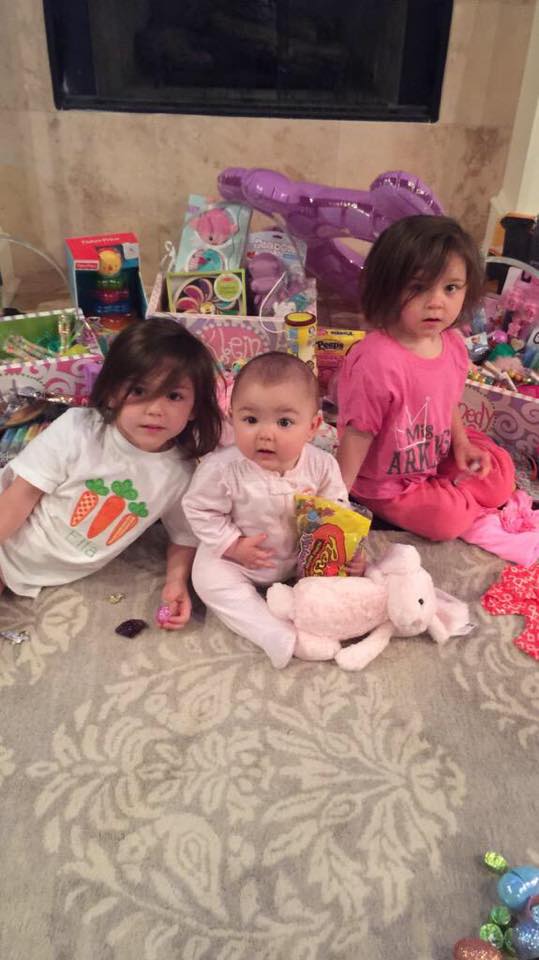 Listen to Justin put a very country twist on 
Frozen's
"Let It Go" below!
Kate and Justin haven't totally ruled out adding a fourth child to their family. Moore told Country 106.5 WYRK that he'd love to have a little boy, "We'll see. We always said we wanted four or five … I don't know if we'll make it there, but I think we'll definitely want to have another one. I'd love to have a boy. I'm so into sports — not that my girls can't play sports — but I'd love to have a little boy. If it's in the cards, great, if it ain't, that's fine, too."
One thing's for certain, the Moore family are avid supporters of the Arkansas Razorbacks. Share this with other fans of the "Lettin' the Night Roll" singer!