Country music singer Justin Moore and his wife, Kate, are proud of their daughters' accomplishments. Read about the family's first day of school this year...
Due to the fact that most schools start in August, the summer month can be a time of celebration as well as sadness. Many parents are sad when their kids start school for the year because it means their children will not be running around the house as much. On the other hand, country artist Justin Moore and his gorgeous wife, Kate, showed nothing but pride on their daughters' first day of school. The couple recently welcomed home their first son, Thomas South, but they also raise three adorable daughters! Last week, Justin Moore used Instagram to post a few cute photos of Ella (7), Kennedy (5), and Rebecca (3) all dressed up for the first day of classes!
Ella, Kennedy ,and Rebecca certainly rocked the big bow look! They are so cute!
Let's take a look below…
Rebecca, the youngest sister, may only be three-years-old, but she does not look too shy to take on Pre-K. How precious!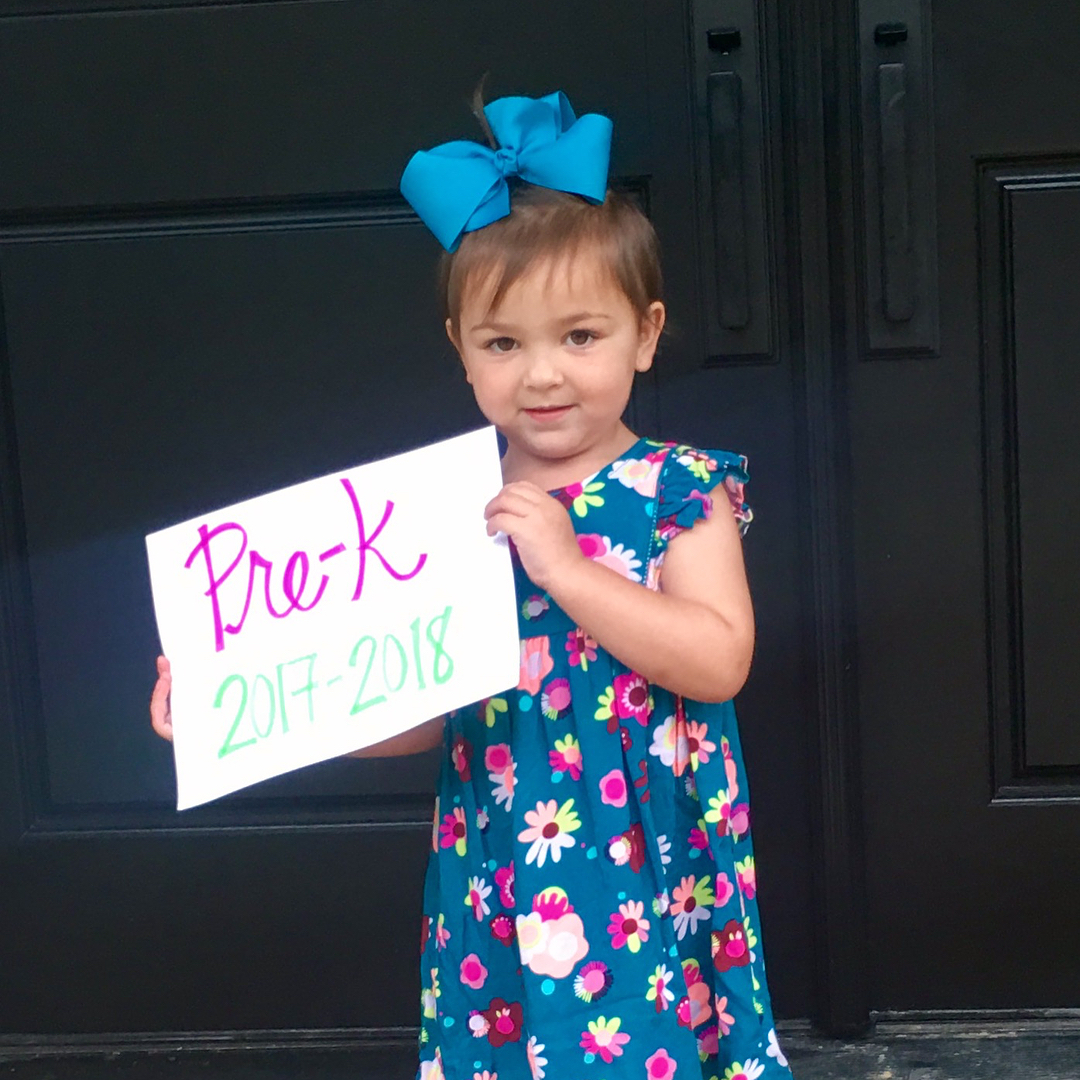 Apparently Justin Moore is more accepting this year about how fast his daughters are growing up. Before Ella's first day of Kindergarten, the country singer had a small breakdown. "We flew back from a show…on a Sunday evening, and she was starting on Monday, and I boo-hooed all the way home on the plane, and then I got home and my wife was asleep," Moore told
Taste of Country. 
"We got home at like midnight and I said, 'How could you sleep at a time like this?! What is wrong with you?!'" After Kate explained that Ella was going to be just fine, Justin Moore replied, "I'm not gonna be fine!"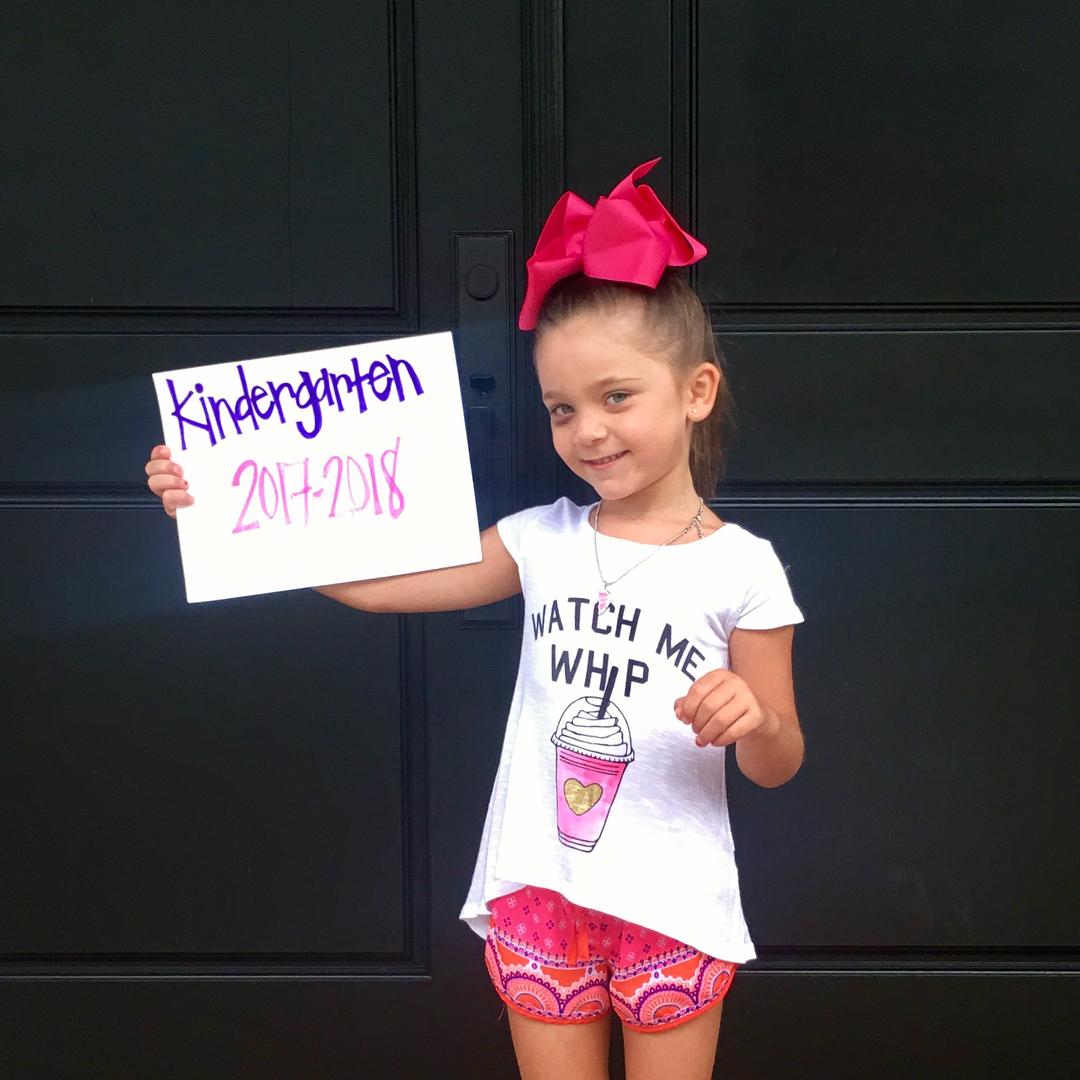 A couple years after her father's emotional breakdown, Ella is set to take on 2nd grade. She looks excited!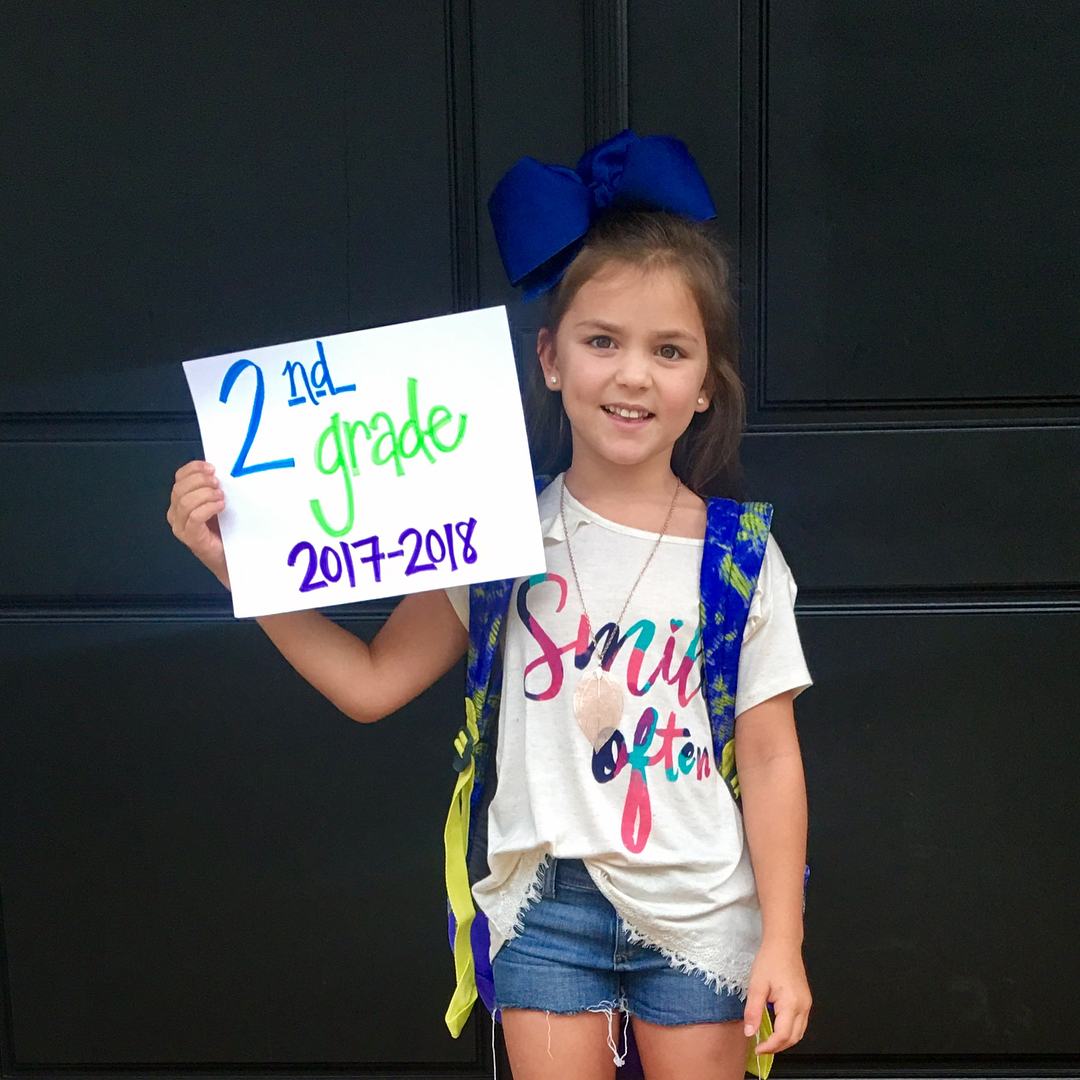 Luckily for Justin and Kate Moore, they will still have many more first day of school pictures to take. As mentioned above, the family welcomed home their first son/brother earlier this summer! We can not wait to see Thomas South on his first day of school!
Be sure to share this Justin and Kate Moore update with other fans of the attractive pair!