Country music singer Justin Moore and his wife, Kate, are proud of their four kids' accomplishments. Read about the family of six here.....
The Justin Moore Kids of 3 girls and 1 boy are all growing up so fast!  Watch their growth via the photos below.
2022 Christmas Picture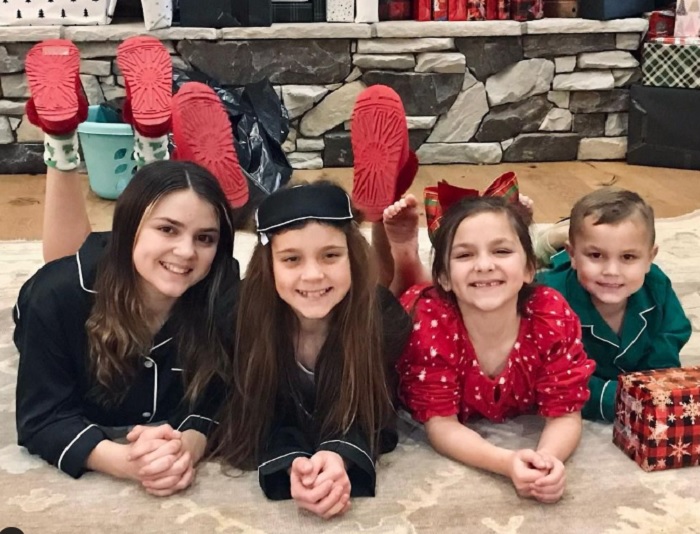 2022 Off to School Picture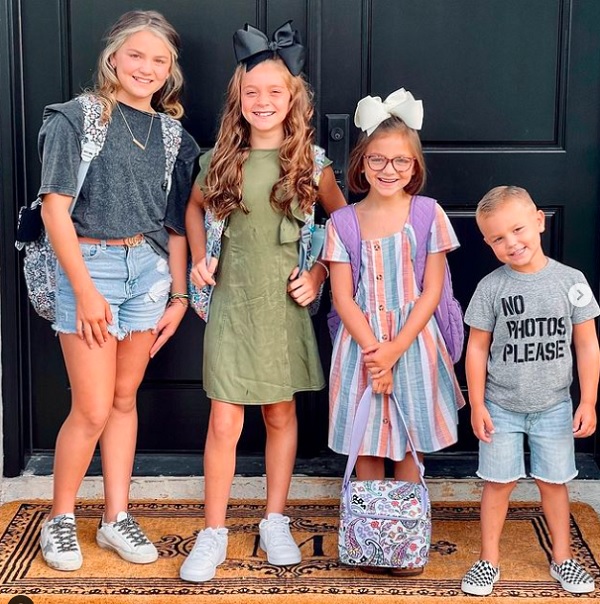 The couple welcomed their first son, Thomas South, who was born June 11, 2017 and is already 6 years old.  South is the youngest and newest addition to the family.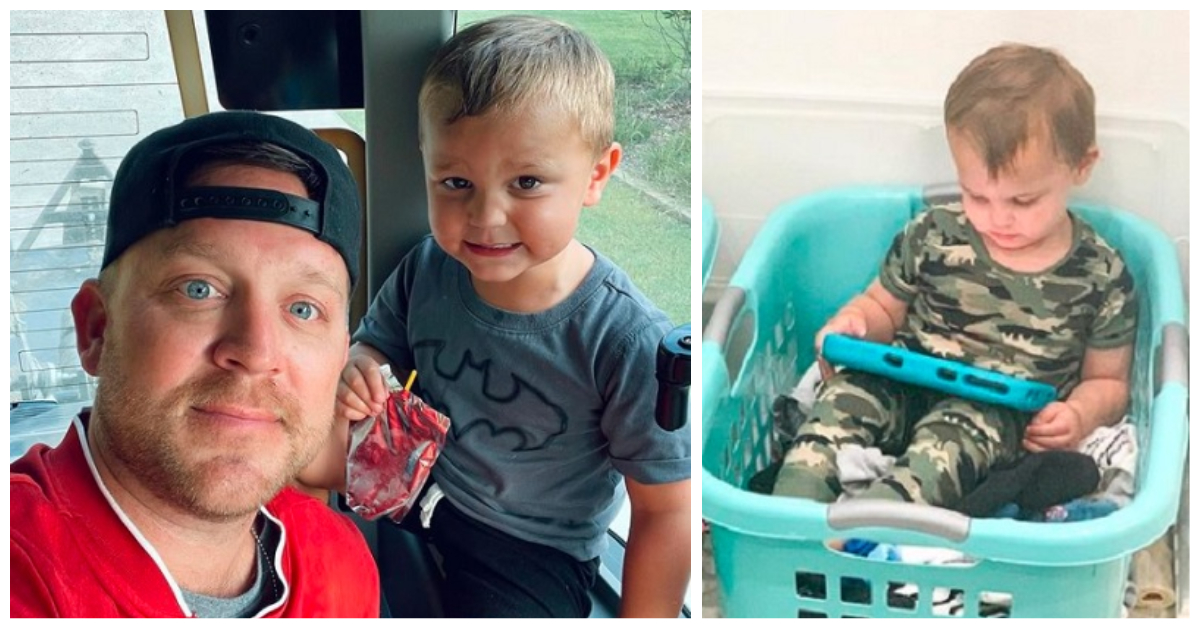 Thomas South joined three adorable older sisters!  Justin Moore's daughters are growing up fast:  Ella (13), Kennedy (11), and Rebecca (9).  Ella was born February 15, 2010 and is now thirteen years old.
Justin's eldest daughter Ella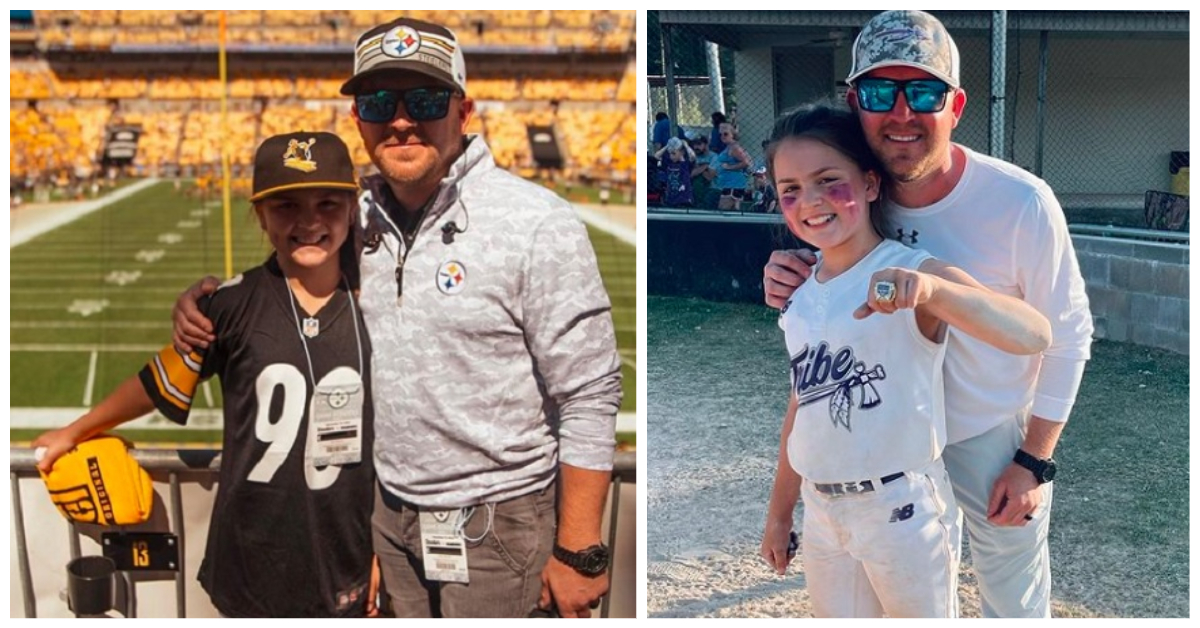 Rebecca Klein is now 9 years old (born July 14, 2014) and Kennedy is now 11 years old (born November 21, 2011).  Both Rebecca and Klein lost teeth in 2021 as shown in the photo below.
Rebecca Klein and Kennedy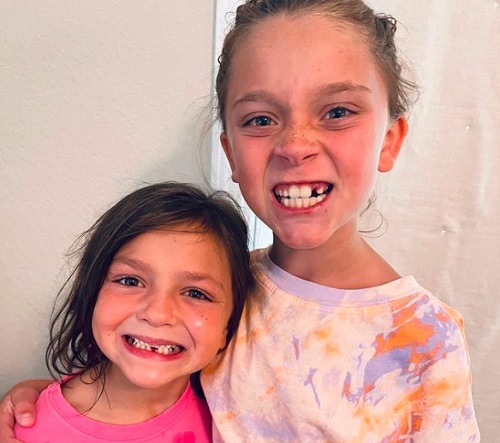 Enjoy the photos below when the kids were younger.
Here is South as a Baby and at 3 years old.
Here are the back to school photos from 2019 and 2020.
Justin Moore Kids:  Back to School
 In the photo below, Rebecca was three-years-old and was ready to take on Pre-K. How precious!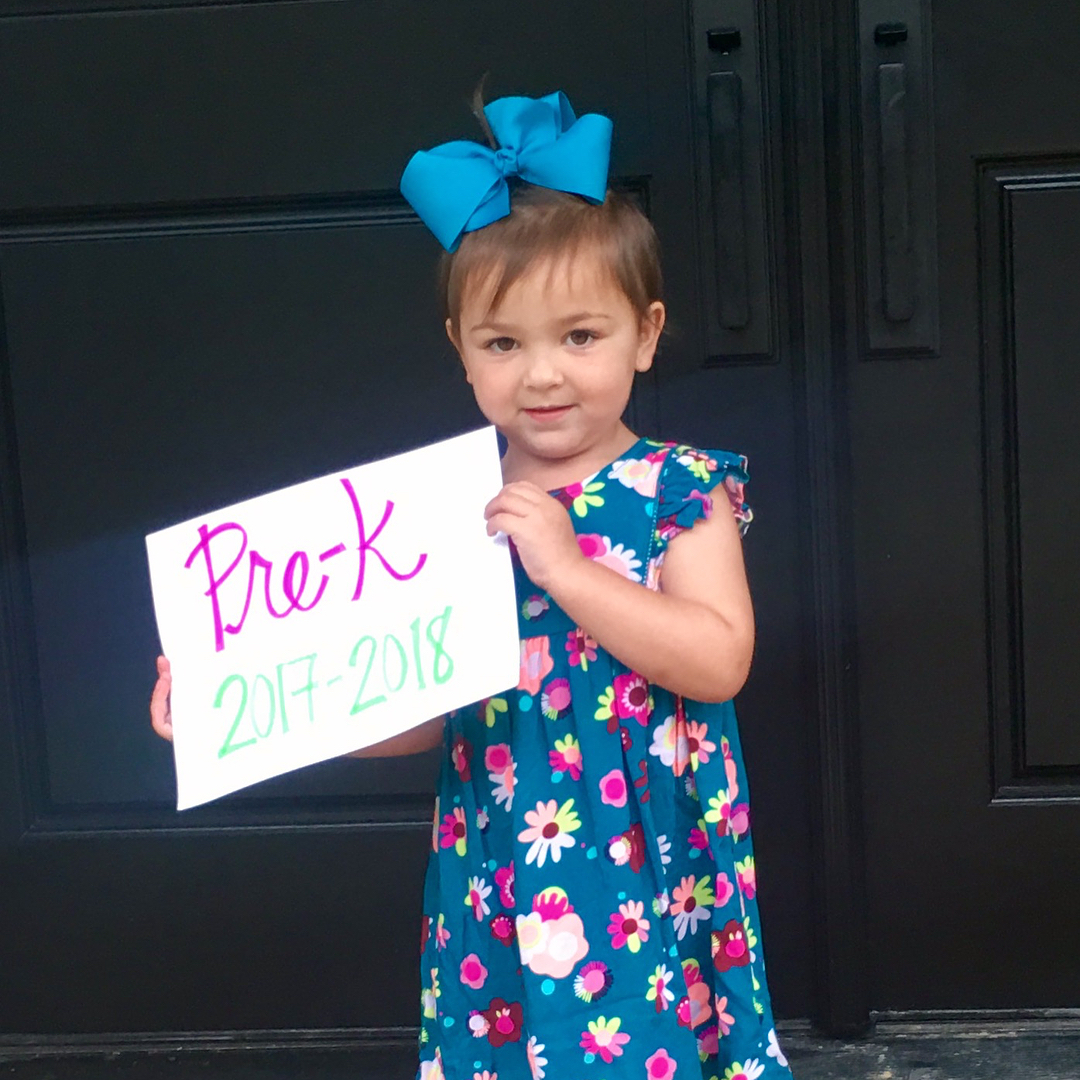 Apparently Justin Moore is more accepting this year about how fast his daughters are growing up. Before Ella's first day of Kindergarten, the country singer had a small breakdown. "We flew back from a show…on a Sunday evening, and she was starting on Monday, and I boo-hooed all the way home on the plane, and then I got home and my wife was asleep," Moore told
Taste of Country. 
"We got home at like midnight and I said, 'How could you sleep at a time like this?! What is wrong with you?!'" After Kate explained that Ella was going to be just fine, Justin Moore replied, "I'm not gonna be fine!"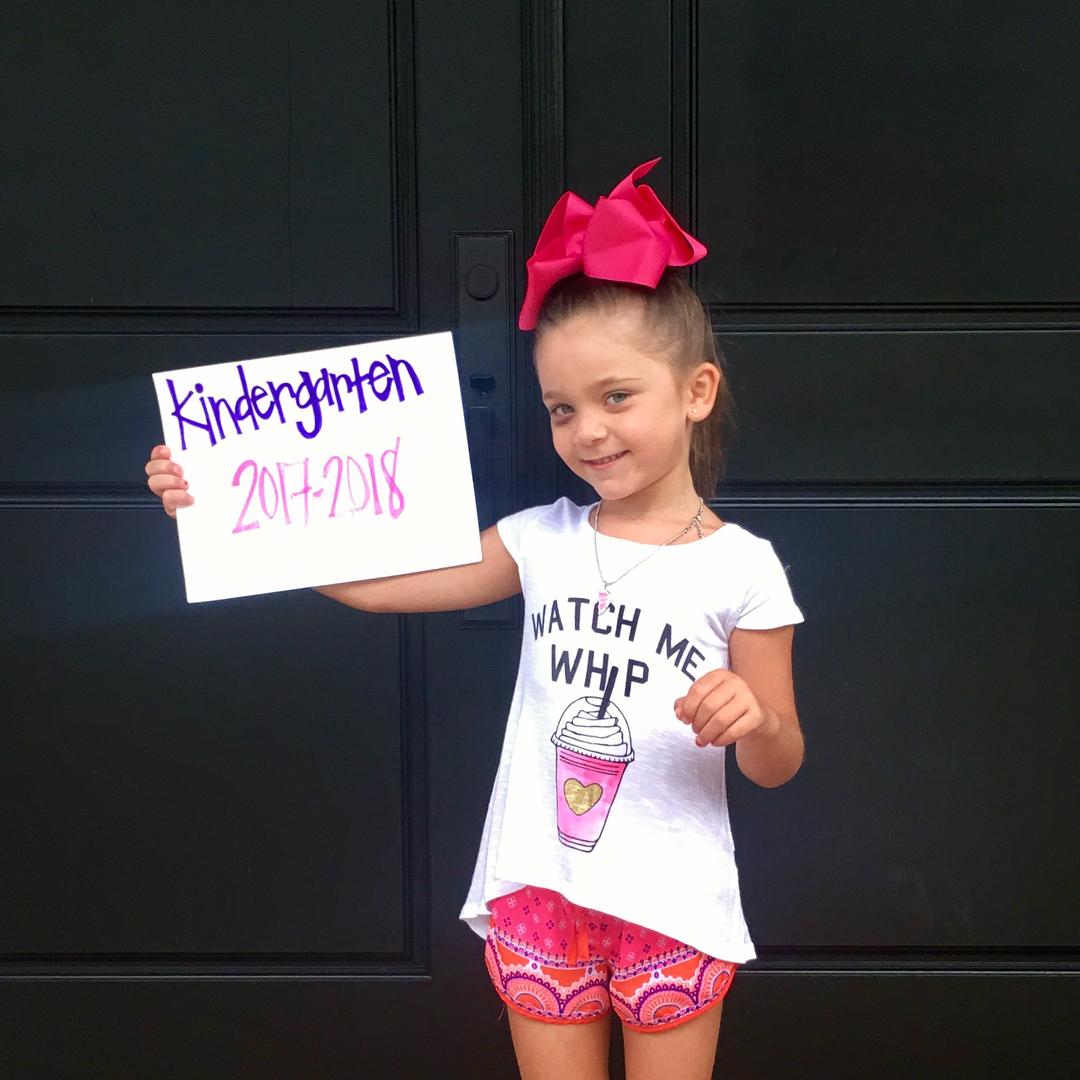 A couple years after her father's emotional breakdown, Ella is set to take on 2nd grade. She looks excited!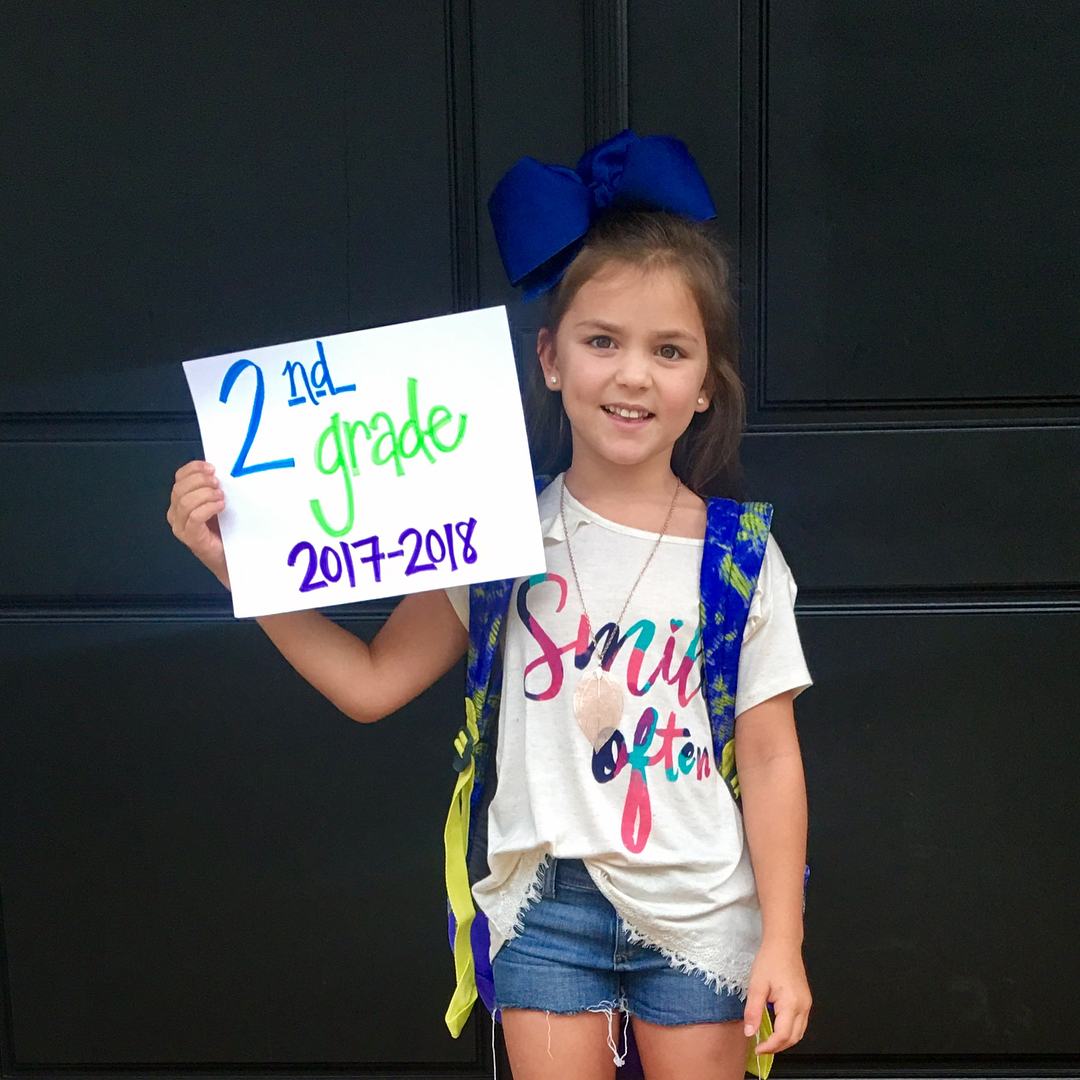 Luckily for Justin and Kate Moore, they will still have many more first day of school pictures to take.
Be sure to share this Justin and Kate Moore update with other fans of the attractive pair!