John Denver's former Colorado home is up for sale again! Check out the stunning photos and take a look at the listing here!
The estate that formerly belonging to John Denver is for sale for $11 million. The 7,735-square-foot mansion, which is nestled on 2.61 acres of a pristine rural wonderland is located in the Starwood community in Aspen. Being a supporter of the environment, Denver sang about the importance of saving the environment and event mentioned his Colorado home singing "my sweet Rocky Mountain paradise" in his 1971 song "Starwood in Aspen."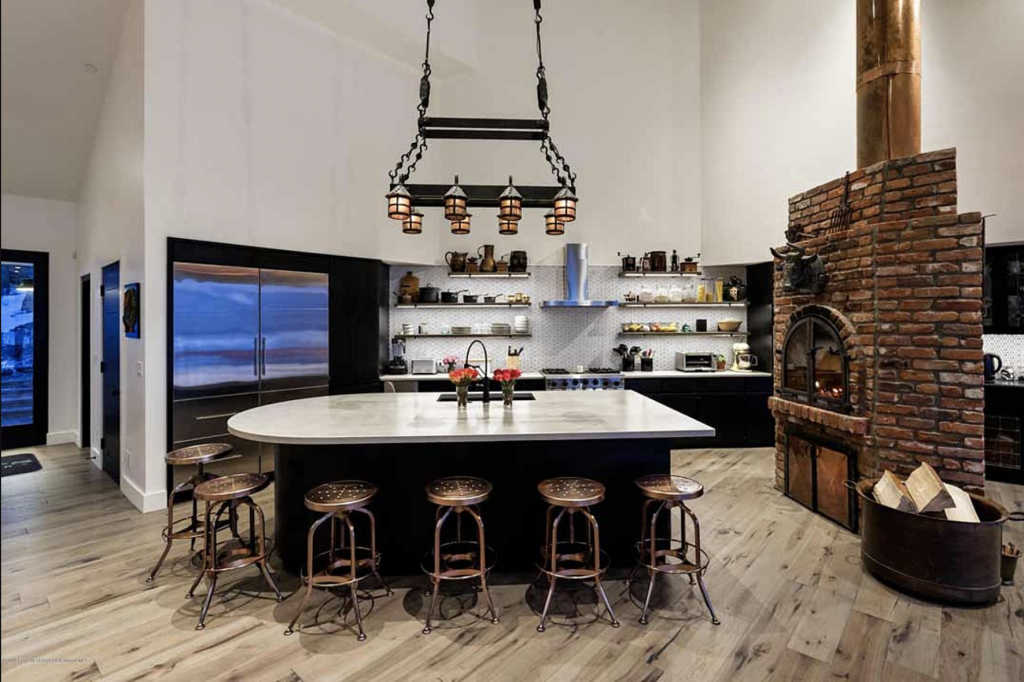 Denver built the home in the 1970's right as his career began taking off. Some of his biggest hits at the time included "Annie's Song," "Rocky Mountain High," "Thank God I'm a Country Boy," and "Back Home Again." The property was sold for $3.68 million after Denver passed away in a plane wreck in 1997. In 2016 the mansion was sold once again.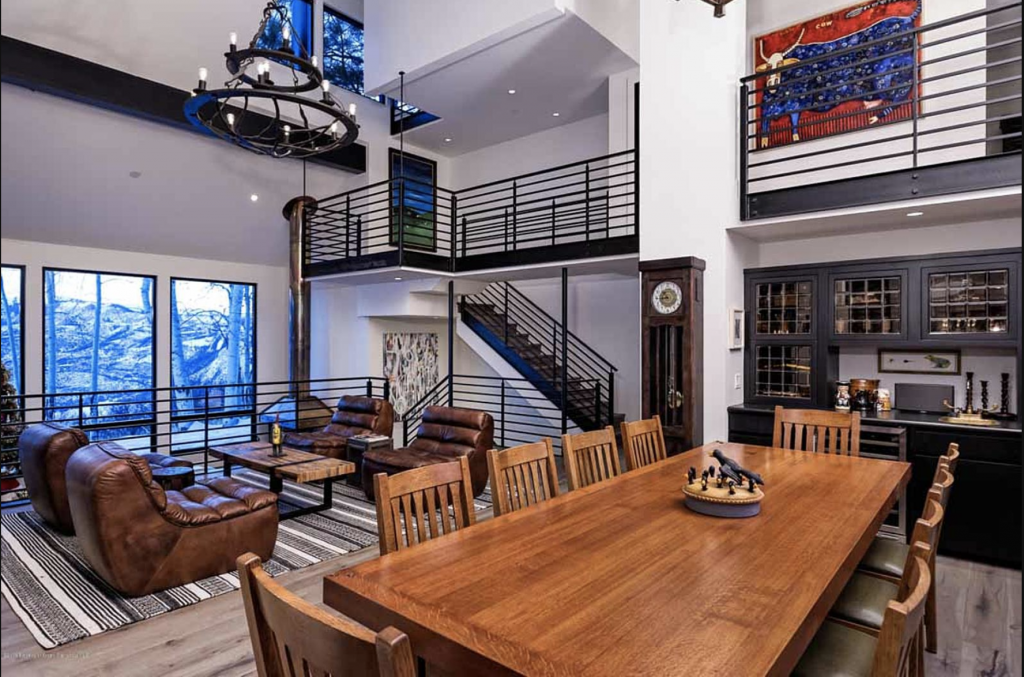 The home contains five bedrooms, five bathrooms, two half baths, an office, a workout room, and three wet bars. The mansion has been modernized, however, the owners have kept the rustic-meets-upscale feel of the original home. The incredible wooded real estate also provides views of the mountains. Check out the listing here!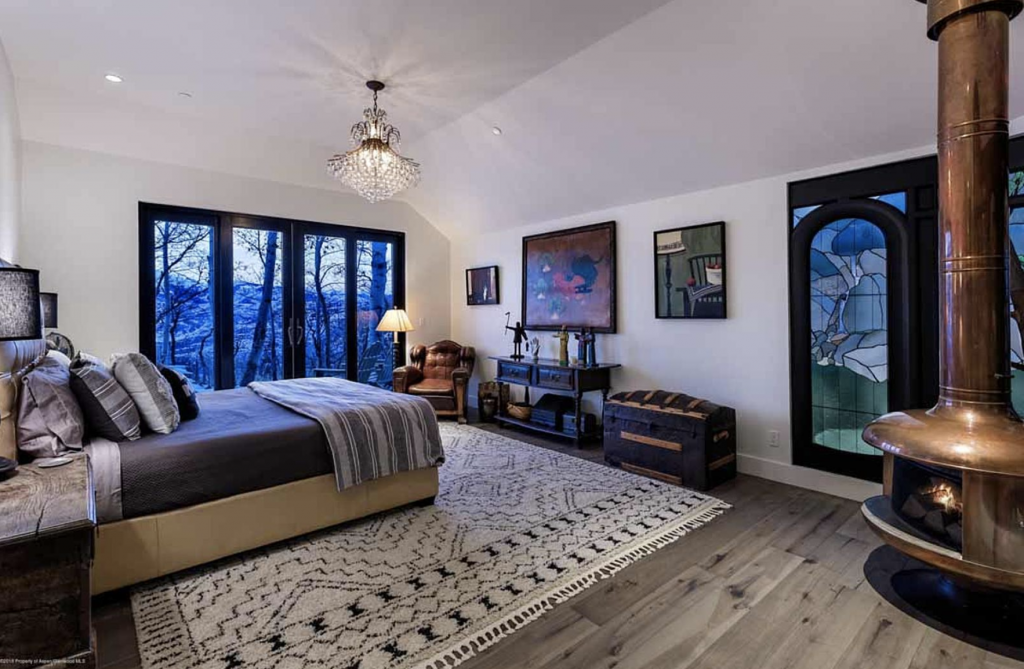 Keep up with Country Fancast for more information on celebrity real estate and remember to share this with other John Denver fans!
Photos: Mason Morse Real Estate 
"Starwood in Aspen" Lyrics
It's a long way from LA to Denver
It's a long time to hang in the sky
It's a long way home to Starwood in Aspen
A sweet Rocky Mountain paradise
Oh, my sweet Rocky Mountain paradise
Springtime is rolling round slowly
Grey skies are bringing me down
I can't remember when I've ever been so lonely
I forgot what it's like to be home
Can't remember what it's like to be home
But I think on my lady's sweet memories
I think on my children's sweet smiles
I think on my home in Starwood in Aspen
All my friends and the snow covered hills
Oh, my friends are the snow covered hills
And I tell you I'm happy to be here
To share and consider this time
For I see here the shadows of changes
And a feeling of new friends to find
And I see here some new friends to find
But it's a long way from this place to Denver
It's a long time to hang in the sky
It's a long way home to Starwood in Aspen
A sweet Rocky Mountain paradise
Oh, my sweet Rocky Mountain paradise