Country duo Joey + Rory's last album 'Hymns That Are Important To Us' just reached and celebrated a major milestone. More here!
Since its release in February 2016, Joey + Rory's last album Hymns That Are Important To Us has sold over 500,000 copies. As shared via his This Life I Live blog, Rory celebrated the album's success with a 'gold party' hosted by Cracker Barrel at their Tennessee headquarters.
"It was a special moment for our family. So honored to be part of such a wonderful milestone, especially for an album that means so much to us and to so many other people. Especially Joey," shared Rory.
Of course Rory had daughters Hopie, Heidi, and little Indy by his side when he received his very special gold record.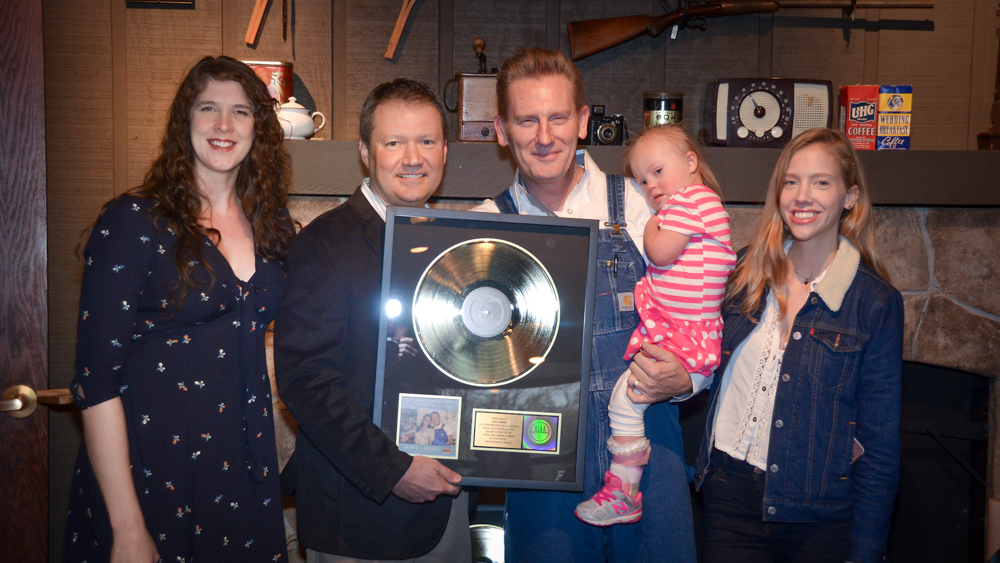 Rory had a few extra special gold records to hand out to some key people on his team— including "Russdriver."
"Now I know that never-in-a-million years would a bus-driver have expected to get a gold-record, and ours sure didn't expect to get one either… but he did.  And he deserves it too. He deserves a dozen of them.  For all he's done for us through the years and for all he's still doing," Rory explained.
On the heels of receiving his very own gold record, Russ and Rory made a surprise stop at the Williamson Medical Center hospital to visit Russ' mother, Brisby.
"It was cold outside that evening, but I noticed that instead of wearing his coat, he was carrying it, with something wrapped inside. When we walked in the room, there was Russ's mama, sweet as can be.  And he said, 'guess what mama… I got a gold record.'  And my forty-one year old friend might as well have been a four-year-old little boy, grinning ear to ear as he showed mama Brisby his award," recalled Rory.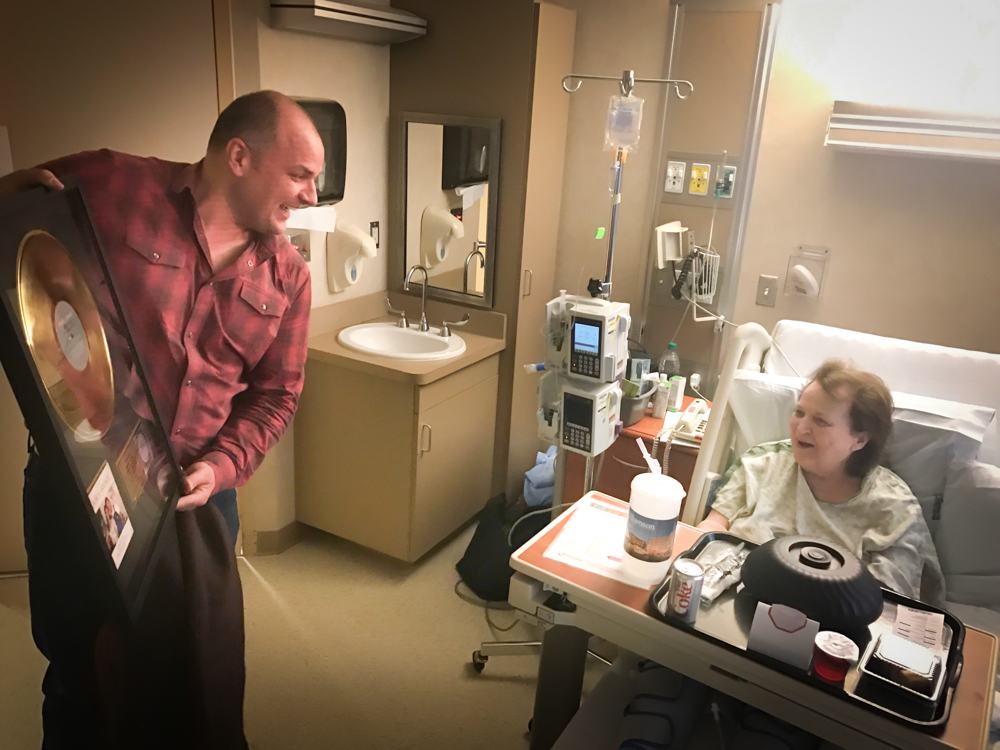 The moment made Rory emotional as he watched the joyful exchange between mother and son unfold before his eyes.
"I so wish Joey could've been here with me… to accept the gold record that we were given for the album that she loved so much and to honor those who helped us make it. And even more so, when Russ shared it with his mama. Like mama Brisby, I know Joey would've been so proud," reflected Rory.
What a beautiful moment for Rory and his loyal crew. Congrats on achieving RIAA Gold certification!