Country duo Joey + Rory's famous big red barn is no longer quiet and has found a wonderful new purpose. More details here!
One year ago today, Joey Feek's loved ones laid her to rest in a peaceful plot located on the Feek family's Tennessee homestead. To mark the anniversary, Rory Feek's latest This Life I Live entry details how one piece of his life has changed over the past year without his wonderful bride by his side.
"Some things have changed since that day last March, and some haven't changed at all. There is still only a wooden cross to mark that piece of hallowed ground – nothing permanent – like stone or marble.  Maybe it's waiting for me to join my wife, or maybe it's just not time yet for those chiseled dates-separated-by-a-dash. Or maybe, a hand-made wooden cross wrapped in twine is just more my wife's style," Rory reflected.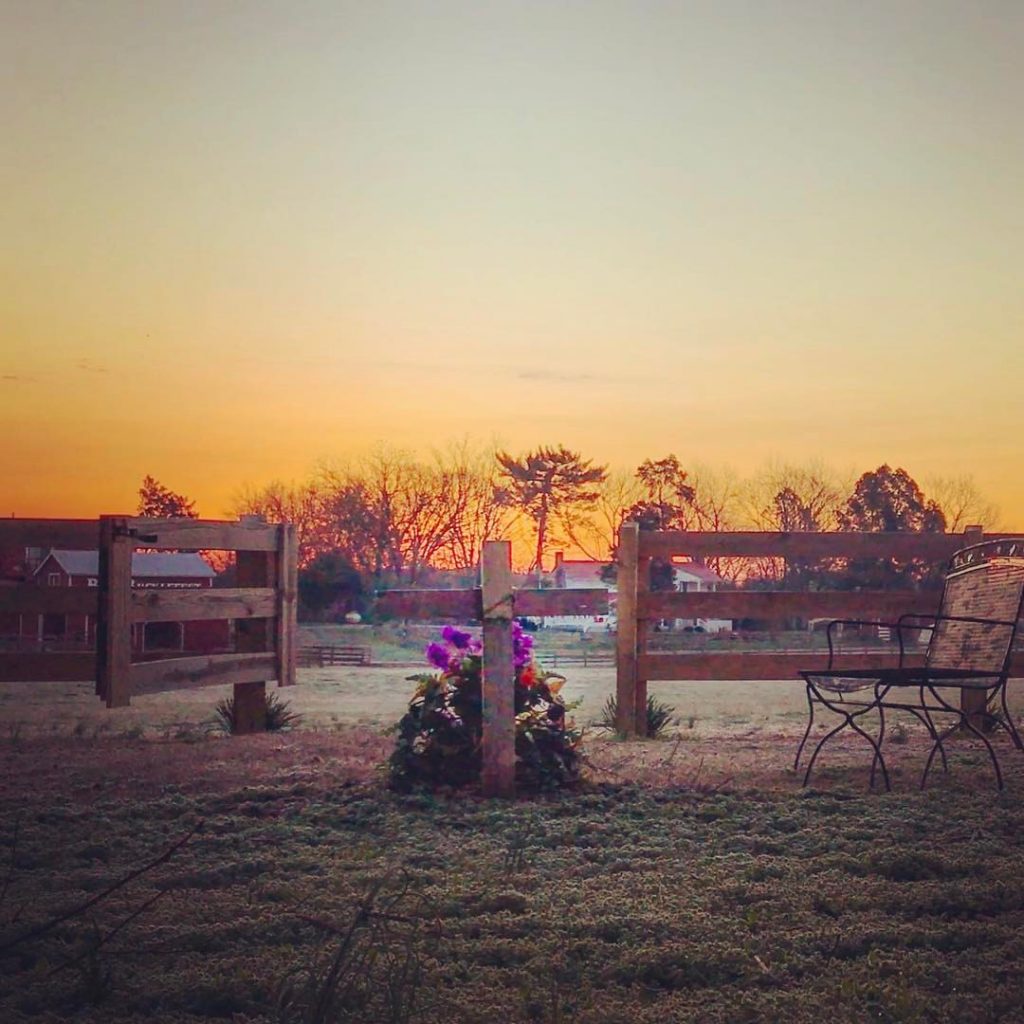 Though the farm itself remains mostly unchanged, the big red barn where
Joey + Rory
used to perform is no longer silent. "On one special day a week, it's not empty… it's a church. Or at least a place where a church service is held on Sunday mornings. A cowboy church to be exact," Rory revealed.
Yes, a 'cowboy church' complete with gospel and hymns being played with guitars, fiddles, and mandolins. The music is led each week by "Outskirts of Heaven" singer Craig Campbell and his wife Mindy. After attending multiple Cross Country Cowboy Church services hosted at a local elementary school, the songwriter was moved to give the congregation a more permanent home.
"The church needed a place to call home and we needed a church to be part of.  And so, for a month of Sundays now, our empty building has been filled with a hundred and fifty people or so. And, Indiana and I just walk across the driveway to church…."
The arrangement is working out well and Rory is thankful for the church's presence on his property, "…I feel blessed to have them here and thankful to be able to bless them with a place to gather and share the good news, without having to load in and break down before and after every service."
The barn was also the site of Joey's memorial service and that detail wasn't lost on Rory, "I couldn't help but smile and think of the beautiful irony of it all… how we held a service for Joey in our barn a year ago and now church services are being held there every week. And also how that line in Craig's song seems almost written for Joey… 'Lord when I die, I want to live on the outskirts of heaven.'"
Listen to Craig Campbell's moving "Outskirts of Heaven" below!
What an awesome way to give the big red barn a new and meaningful purpose!
Share this heartwarming update with others following the Feek family's incredible story.