Country music songstress Joey Feek made the most of her 40 years on this Earth. Check out her posthumous solo album details here.
Recorded in 2005 and produced by her husband, Rory Feek, and Bill McDermott, Grammy winner Joey Feek's solo debut, If Not For You, debuted on Friday through Gaither Music Group/Farmhouse Recordings. The 12-song collection is also available in a special edition featuring a 48-page booklet of photos, memories, and stories penned by Rory.
Joey Feek is widely known as one-half of country music duo Joey+Rory, who most recently won a Grammy for their Hymns album in February. The couple captured the hearts of millions over the past few years as Rory chronicled their love story and Joey's cancer battle on his blog, This Life I Live, as well as their preparation for her passing in March 2016. But there's much more to the story: the couple met in the early 2000s, when Joey was still an aspiring country singer. They eventually fell in love, married and recorded Joey's debut album. The collection was released independently in 2005 and was made available at the duo's shows and on their website, years before they appeared on CMT's "Can You Duet" and began recording as a duo. This marks the first time the album will be widely available.
"When this album was recorded in 2005, Joey and I were still newlyweds, or at least we felt like we were. Though we had hopes for the record at the time, it wasn't meant to be, and so this collection of music set quietly on a shelf for the last ten years or so, waiting for the right time to come along, when maybe somehow, someone would care. A time like now," Rory said. "It is one of the great joys of my life to dust these songs off and bring life to them again. Not just the songs, but also the stories and the life of the special woman that these songs represent."
The songs on If Not For You and the lyrics speak volumes about the woman whose life touched the hearts of millions. As Rory explains in the booklet, the album is filled with songs that showcase the things that were most important to Joey. Starting with "Have I Told You Lately That I Love You," the song that brought Joey and Rory together, the album begins with a cameo from Joey's mother and father, and closes with Joey and Rory's oldest daughter Heidi singing harmony on "Old Paint."

"This recording is, of course, a significant one for us," said Paul Sizelove, vice president of Gaither Music Group. "I grew up in the same hometown with Joey and watched she and her family love each other and the people along their paths. We all watched her move to Nashville to pursue her dreams. Things seemed to come full circle when, years later, our label was able to join hands with Joey and Rory along their recording journey.  What a blessing it has been to be a part of their inspiring story. It is an honor to release this recording that captures so much of her heart and heritage and represents a dream of hers coming true."
If Not For You is exclusively distributed by Capitol Christian Distribution and Universal Music. It will be available throughout general market stores and the Christian marketplace, and through online retailers including iTunes, Amazon, Target, Walmart.com, crackerbarrel.com and www.gaither.com. The recording will also be available at Cracker Barrel Old Country Store.
If Not For You Track Listing
1. Intro (Have I Told You Lately That I Love You)
2. Strong Enough to Cry
3. That's Important to Me
4. When the Needle Hit the Vinyl
5. Nothing to Remember
6. The Cowboy's Mine
7. If Not for You
8. Southern Girl
9. Red
10. Like a Rodeo
11. See You There
12. Old Paint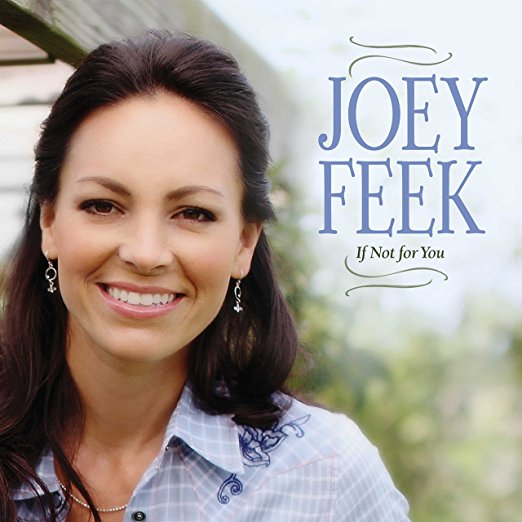 Share this information with other Joey Feek fans!