The special edition of Joey Feek's 'If Not for You' album includes a 48-page booklet of photos, memories, and stories penned by Joey's loved ones.
If you have not picked up beloved country music songbird Joey Feek's posthumous solo album If Not for You yet, you are missing out big time. The 12-track record captures her unique artistic perspective and small-town roots while highlighting some of the first songs she recorded in Nashville. The special edition of this collection includes a 48-page booklet of photos, memories and stories penned by Joey, her family and devoted husband, Rory.
The impressive booklet is chock-full of everything that made Joey so very special and sorely missed.
"In the fall of 1998, Joey packed everything she owned into a cattle trailer and moved to Music City to follow her dreams. She was an Indiana girl, born and raised in Madison County, but she had a Tennessee heart. It's where her future lay waiting, and where her heart and soul wanted, and needed, to be. And so, with her dog, Rufus, by her side, she headed south to Nashville. I would meet her in 2001, and together we would put down new roots in soil where Joey would not only spend the next 15 years growing vegetables to feed her family, but ultimately be laid to rest … just as the song she recorded many years earlier said she would," Rory shares.
Besides touching upon Joey and Rory's strong bond and Joey's country music career path, the booklet also touches upon life-altering moments faced by the songstress. The death of her teenage brother, Justin, as a result of a car accident greatly impacted Joey and the Martin family.
"Joey and her mama were among the first ones at the scene of the crash, and they held Justin's hand and prayed as he struggled for air, and for life. A week later, they were still holding his hand when the nurses unplugged the machines that had been keeping him alive. It was Joey's, and her family's, first great loss. Joey never got over the loss of her brother, Justin. She kept his picture on our wall and his memory alive in her heart," Rory recalls.
The songs on If Not For You and the lyrics speak volumes about the woman whose life touched the hearts of millions. As Rory explains in the insightful booklet, the album is filled with songs that showcase the things that were most important to Joey. Starting with "Have I Told You Lately That I Love You," the song that brought Joey and Rory together, the album begins with a cameo from Joey's mother and father, and closes with Joey and Rory's oldest daughter Heidi Feek singing harmony on "Old Paint."
"When this album was recorded in 2005, Joey and I were still newlyweds, or at least we felt like we were. Though we had hopes for the record at the time, it wasn't meant to be, and so this collection of music set quietly on a shelf for the last ten years or so, waiting for the right time to come along, when maybe somehow, someone would care. A time like now," Rory said. "It is one of the great joys of my life to dust these songs off and bring life to them again. Not just the songs, but also the stories and the life of the special woman that these songs represent."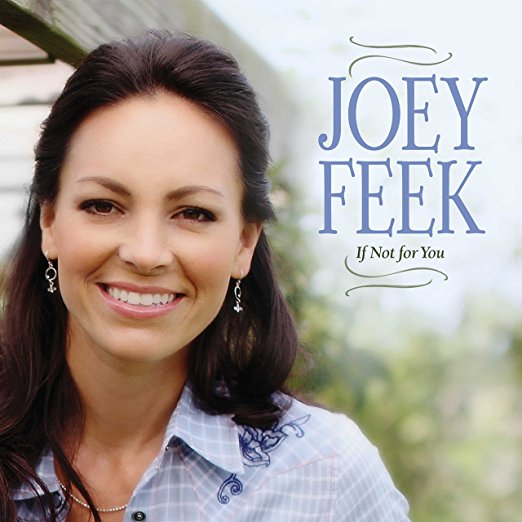 The special edition of 
If Not For You
 which includes the fascinating 48-page booklet can be found via
crackerbarrel.com
and at Cracker Barrel Old Country Store locations.
It is also offered throughout general market stores and the Christian marketplace, and through online retailers including iTunes, Amazon, Target, Walmart.com, and
http://www.gaither.com
.
Be sure to spread the word to other Joey + Rory fans!