Joey Feek's debut solo album was completed in 2002. Fast-forward to 2017 and the Gaither Music Group is preparing to release the album very soon. More here!
In 2001, Joey Martin— later Joey Feek— was a solo recording artist with Sony Music Nashville. Due to a change in label management, her 2002 debut solo album was completely scrapped and not even a single made it to country radio. Her artistic future changed drastically when she met songwriter Rory Feek, whom she married in June 2002, and later formed the beloved country duo Joey + Rory.
After nearly 15 years on the shelf, Gaither Music Group will release Joey's solo album once called Strong Enough To Cry as If Not For You on April 7, 2017.
"This collection captures her life story, including her small-town roots and family heritage, and showcases some of the first songs she recorded in Nashville. This special edition features a 48-page booklet of photos, memories and stories penned by Joey, her family and husband, Rory. Containing her original rendition of 'That's Important to Me,' cameo appearances from her parents and a tribute to her late brother, this recording highlights Joey's unmistakable voice and honors her life of never-wavering faith that continues to inspire," Gaither Music Group shared about the project in a statement.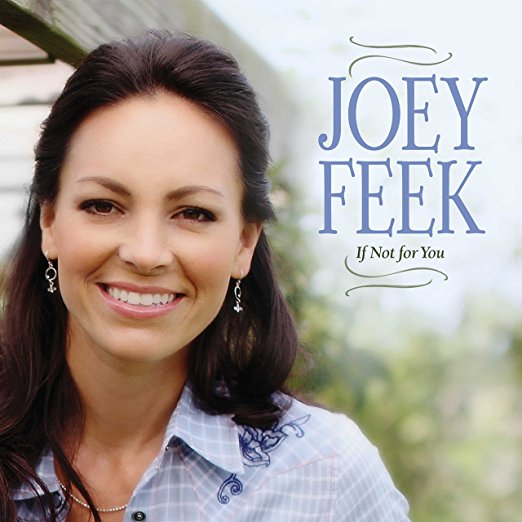 If Not For You Track Listing
1. "Intro" (Have I Told You Lately That I Love You)
2. "Strong Enough To Cry"
3. "That's Important To Me"
4. "When The Needle Hit the Vinyl"
5. "Nothing To Remember"
6. "The Cowboy's Mine"
7. "If Not For You"
8. "Southern Girl"
9. "Red"
10. "Like A Rodeo" (with Paul Overstreet)
11. "See You There"
12. "Old Paint"
We're thrilled the Gaither Music Group stepped up in a big way to share Joey's musical legacy with fans. Enjoy Joey + Rory's moving rendition of "That's Important To Me" below!
Please share this exciting news with others following the Feek family's story!