Team Decker is a family of five ....meet Jessie James Decker's three kids here. . .
Country music entertainer Jessie James Decker kids are growing up fast.  The proud mother of three is married to wide receiver for the Tennessee Titans, Eric Decker.  Since they wed on June 22, 2013, the couple has added three valuable members to the team— Vivianne, Eric II, and Forrest.  Watch the growth of her family below.
Jessie's Family in 2023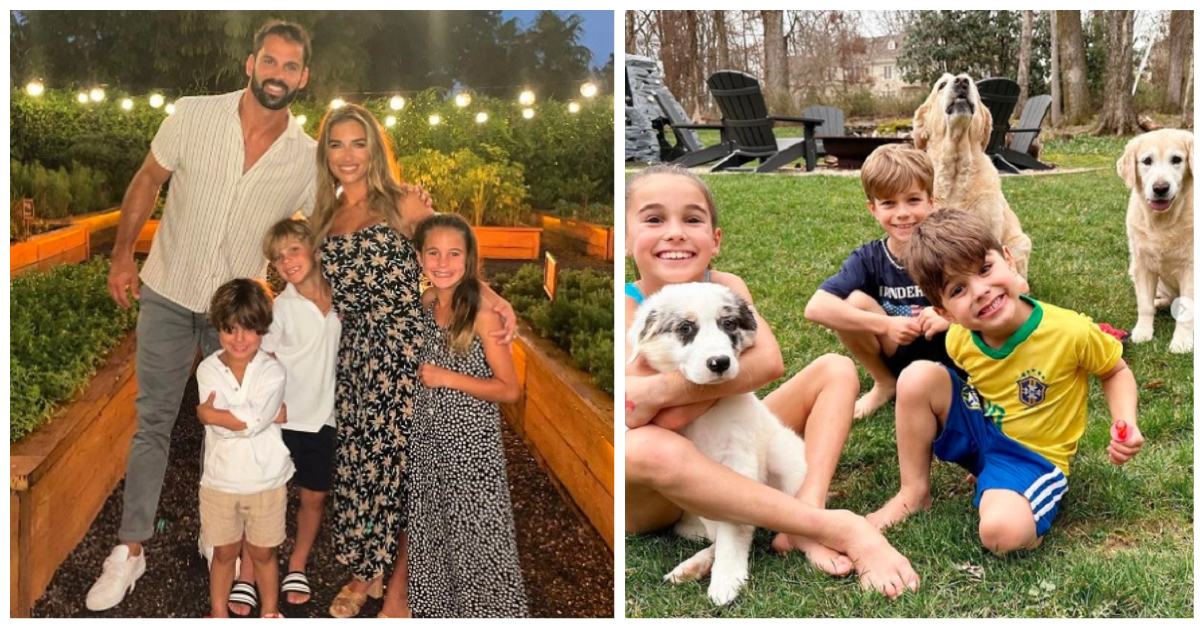 Jessie's Kids Christmas of 2022
The Decker Family (Jessie James Decker Kids)
Decker gave birth to their second child, Eric Thomas II, on September 3, 2015 and Eric II is now 8 years old.
Eric Decker
The couple shared news of baby number thee with this cute video post.
Vivianne Rose Decker was born on March 18, 2014, to Jessie James Decker and her husband, Eric Decker. From the moment she was born, Vivianne has been the apple of her parents' eyes. Jessie and Eric often share adorable pictures of their daughter on social media, and fans can't seem to get enough of her cuteness.
She gave birth to their third child, Forrest Bradley, on March 31, 2018 and Forrest and turned 5 years old on March 31, 2023.
Fans see the love and warmth the family has for one another as precious Vivianne gets very excited about Jesus answering her prayers and putting a baby in her mommy's tummy! Vivianne is already a proud big sister and has grown close to her baby brother. Jessie takes any chance to show off the two's special bond via Instagram.
Jessie has been trying to make it big in the music industry since she was a teenager. Even after being declined by several labels she kept going and now will get to see that hard work pay off again! In addition to her music Jessie also has her own clothing line called Kittenish. This busy mom really can do it all!
To top off all this, Jessie and Eric had their own television series called Eric & Jessie: Game On! where fans got an exclusive inside look on their lives. That's where the close up action of being a mother, singer, and trendsetter come to life and fans can learn more about all four, soon to be five, members of Team Decker!
Share this article with other Jessie James Decker fans!