Jerrod Niemann is a very philanthropic guy, he is constantly using his music and popularity to help others in need, and he is currently helping the hearing impaired. Check this out!
Jerrod Niemann has recently teamed up with Songs For Sound, a nonprofit organization that seeks to educate, fund, and assist the hearing impaired. Songs for Sound mainly assists children and returning military personnel with funding and implementation of cochlear implants.
Cochlear implants are devices that do the work of the inner ear, and send audio signals to the brain. This new technology has worked miracles on many adults as well as children, allowing the deaf to speak naturally, hear music, and listen to the voices of their loved ones.
Niemann has been showing his support of this very worthy cause for a few years now, drawing huge awareness at last year's 49th Annual ACM Party For a Cause Festival. Jerrod introduced a few cute kids to thousands of country music fans that night and they even got to dance for the crowd. See the video below!
Jerrod also recently performed at Songs For Sound's 5th anniversary charity event on Friday night, May 1st, where he played an acoustic set with a few band mates to help raise money and spread awareness.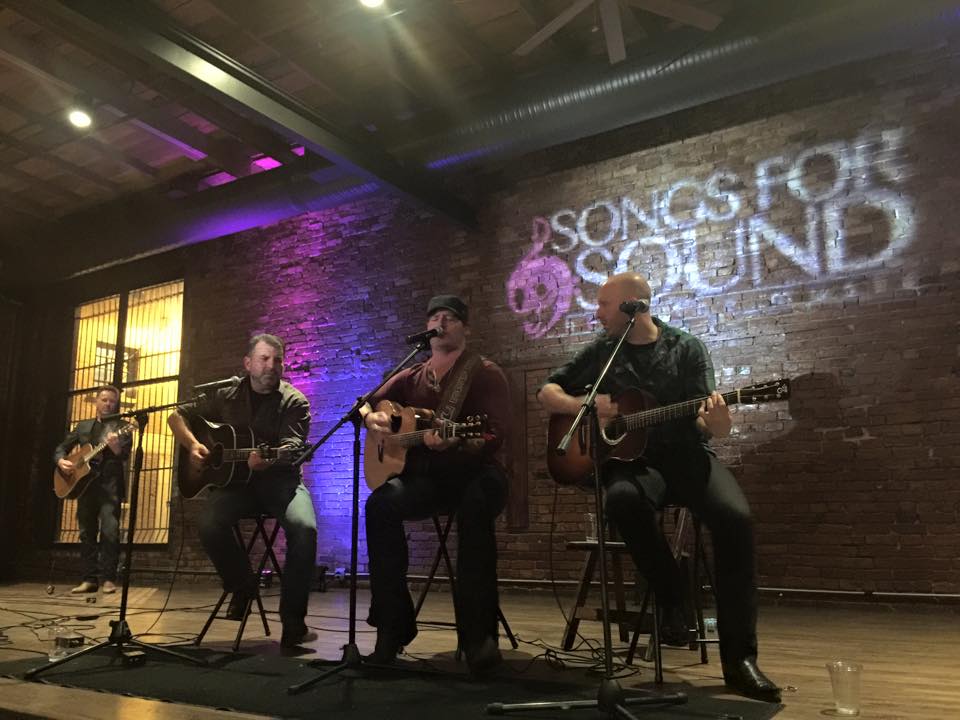 The country star is doing great things for the hearing impaired and his generosity and caring sets a great example for everyone in the public eye. If you'd like to be a part of this worthy cause, check out Songs For Sound's website HERE!
Music is one of the spices of life and we applaud Jerrod Niemann for helping people hear it!