Jason Aldean's wife Brittany Kerr used his time out on the road to mastermind a giant surprise! See his stunned reaction right here.
Jason Aldean's Wife Delivers a Tanked Surprise
What do you get a man who has everything? Well, Jason Aldean's wife of over a year, Brittany Kerr, had to get creative when welcoming her country star husband home from tour.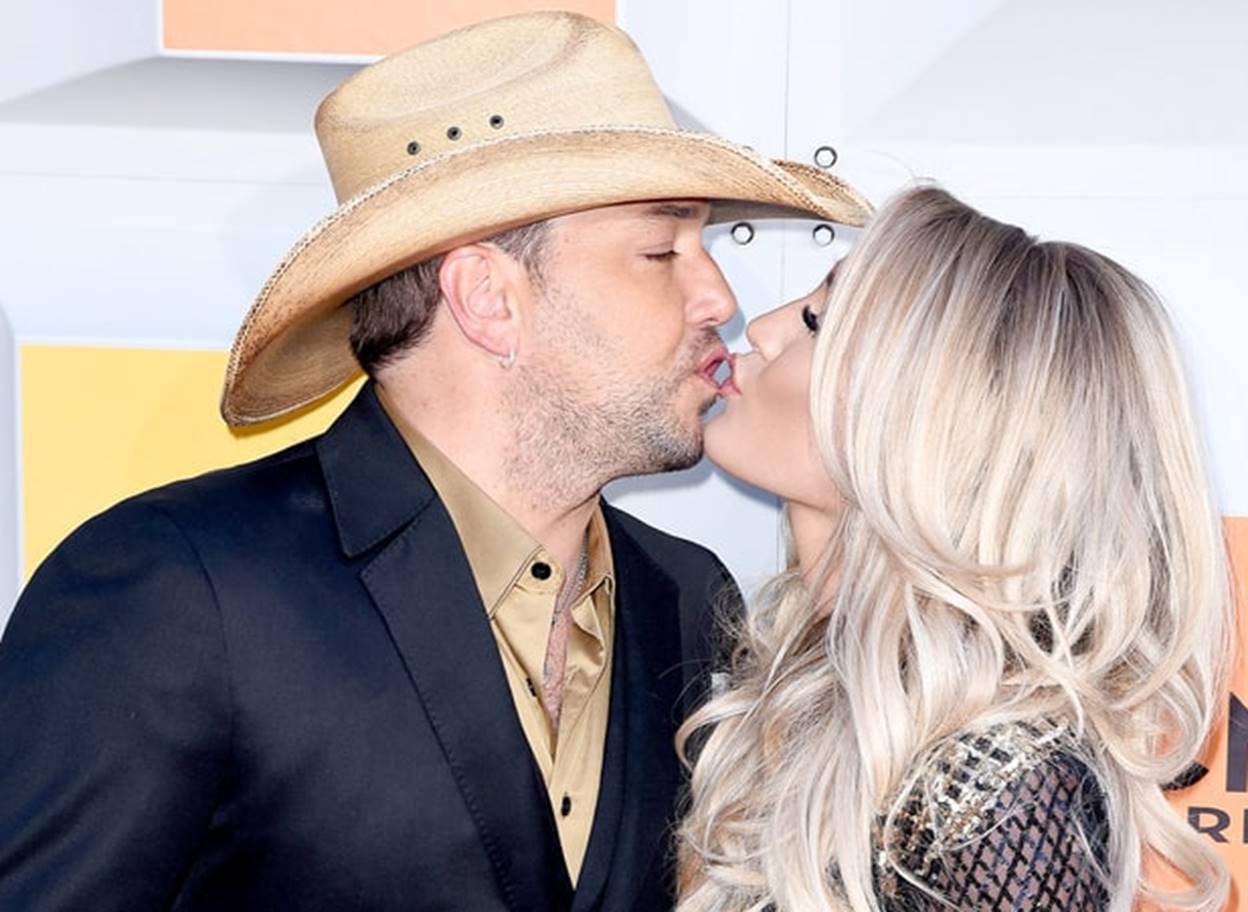 Brittany thoughtfully arranged for the popular television show 
Tanked 
to install a huge cylindrical tank in the couple's home. Of course hosts Wayde King and Brett Raymer added a few special items to the display— antlers, arrows, and a big green tractor— to reflect their client's interests.
Oddly enough, the 9-foot-tall aquarium is also bulletproof.
Enjoy the Tanked episode footage below!
We love Jason's totally shocked reaction and the fact he and Brittany watch 'Tanked'— just like us 'regular' people. Brittany pulled off the perfect and very unexpected surprise for her hardworking man!
The couple also recently announced exciting news….
they are having a baby
!
Related article:  Learn more about Jason Aldean's ex-wife, Jessica Ussery (Jessica Aldean).
Share this fun moment with other Jason Aldean fans!