Over 1,000 country fans lined up for a chance to get a part in Jason Aldean's new video.
Jason Aldean brought the party home when he chose the place he grew up to shoot his hometown video for "Gonna Know We Were Here".
It's safe to say that everyone knew Aldean was there.
In a report by 41NBC, approximately 1,200 people signed up for a chance to be in the Jason Aldean video, yet only 200 were picked. The scene being filmed required a crowd of people. However, the ones that weren't picked stayed in the streets anyway, hoping to get a part of the action.
Brittany Bledsoe was one of the lucky ones to be chosen and shared her excitement of the once-in-a-lifetime opportunity.
"So as soon as you hear Jason Aldean is going to be in Macon filming, I had to be here. Especially being a country girl, of course you have to be down here and in it. It's kind of a dream to be in a music video."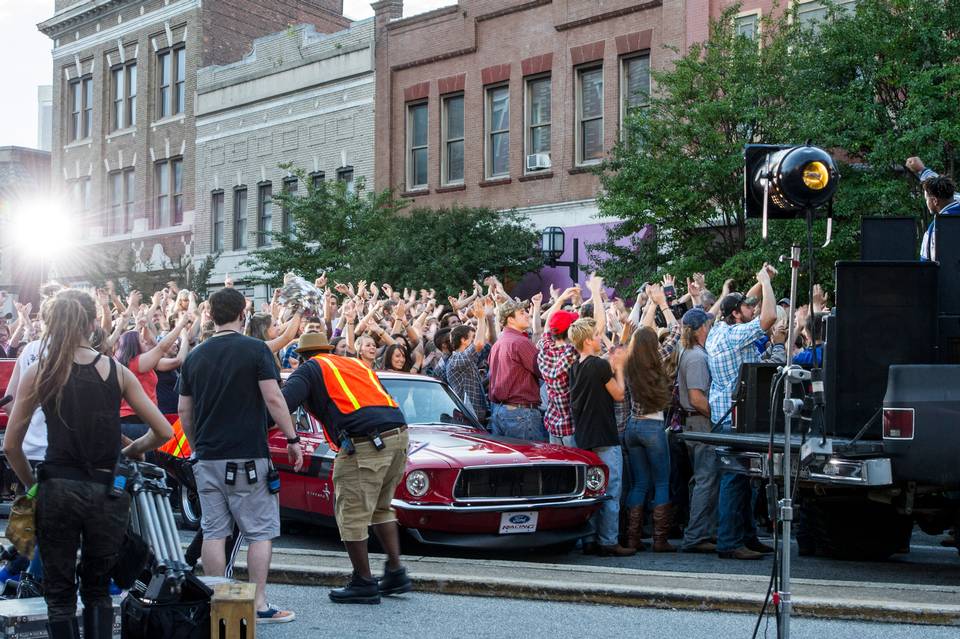 Fox's WGXA reports classic cars, a busload of football players from Aldean's alma mater Windsor Academy, and historic downtown are all a part of the video, while The Telegraph boasts video footage of the fireworks used in the shoot.
From what we are able to gather, the video will be a throwback to high school with tons of friends, car races, and old-school partying. The excitement of the crowd will be sure to carry over into the scenes.
One fan told the news station, "I think it's nice that we'll be able to see Macon in his next video."
Aldean has always been a proud Georgia boy, it is no surprise that he choose Macon to showcase in his next music video.
Listen to "Gonna Know We Were Here" below and stay tuned for the release of the official music video!
For more Jason Aldean coverage CLICK HERE