Country music star Jason Aldean haters listen up---- he's not paying attention.
Attention Jason Aldean haters— the Georgia-born star is 100% over the negativity and judgement.
As we all know, Aldean's marriage to first wife Jessica Ussery imploded on a grand scale when TMZ released photos of the country singer and former American Idol hopeful Brittany Kerr getting cozy at a California bar in late 2012. After the subsequent 2013 divorce, Aldean and Kerr stepped out publicly as a couple and eventually got hitched in March 2015.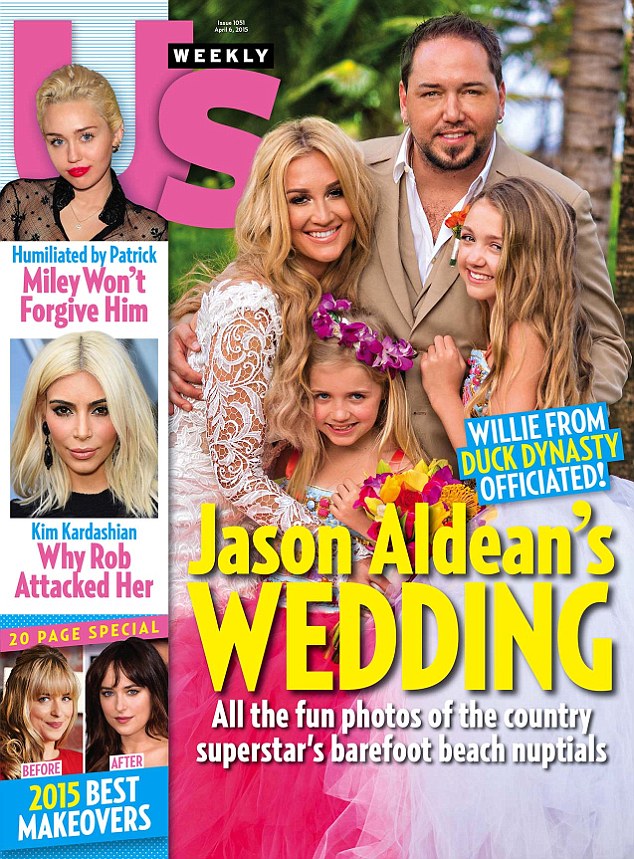 "People are very opinionated about things they're not really aware of," the entertainer told
People
in a recent interview. "But at the same time I'm not going to spend all my time defending myself. I am what I am. People that know me or know my situation, they actually know."
Pictured below are Jason's two daughters, Keeley and Kendyl, from his first marriage.
During the creation of his new album, They Don't Know, Aldean has totally blocked out the naysayers and has found refuge and peace in his personal life.
"On this album, instead of focusing on all that other stuff that was going on for so long, everything is good and it made a world of difference for me," Aldean says of his latest output. "Anytime you're in a place where you can relax and when you're happy, that's going to make everything else better."
Last week, Aldean released the music video for his single "A Little More Summertime," which starred the couple. You can watch it here.
The couple also recently announced exciting news . . . they are having a baby!
Related article:  Learn more about Jason Aldean's first wife, Jessica Ussery.
Be sure to share this update with other fans of the country artist!