Country music entertainer Jason Aldean and wife Brittany Kerr have added a sweet new family member to their brood. Meet him here...
Country music superstar Jason Aldean and wife Brittany Kerr have expanded their family!
"Hey everyone, we recently did a Q&A and a lot of the questions were about when we were going to start extending our family," Kerr quipped excitedly. "And I can finally tell you, it's happening!"
Of course the couple took the opportunity to mess with fans a little bit before introducing their newest addition. Watch below!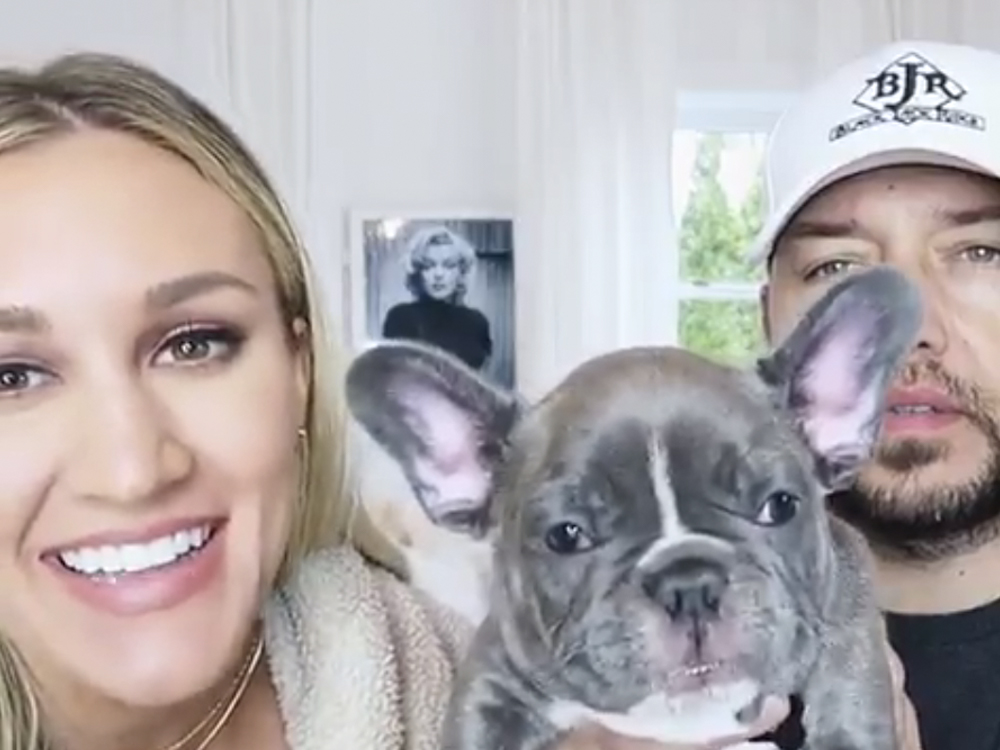 His name is Boss and he's an adorable French Bulldog. The little guy joins 'big sister' Mia and 'big brother' Bentley on the Aldean homestead.
Jason, with Boss' help, also revealed that he will be performing at the upcoming ACM Awards. He's also an 'Entertainer of the Year' nominee and is up against some tough competition—Luke Bryan, Carrie Underwood, Florida Georgia Line, and Keith Urban.
The 52nd annual ACM Awards, hosted by Luke Bryan and Dierks Bentley, will air live via CBS from T-Mobile Arena in Las Vegas on Sunday, April 2nd at 8PM ET/PT.
Share this cute new Aldean family member with other fans of the Georgia native!