Named USA Today's "Song of the Week," "Real Life" is the first single from Jake Owen's fifth studio album on RCA Nashville due out later this year.
"Real Life" singer Jake Owen put the call out to fans in Nashville to show up at a local Waffle House to have lunch with him, we sure hope they had some extra waitresses on board!
Owen, who often surprises fans with one-of-a-kind experiences via Twitter (@jakeowen), celebrated the release of his brand new single "Real Life" by treating fans to the scattered-smothered-covered fare at a Nashville-area Waffle House. Needless to say, a huge crowd turned up!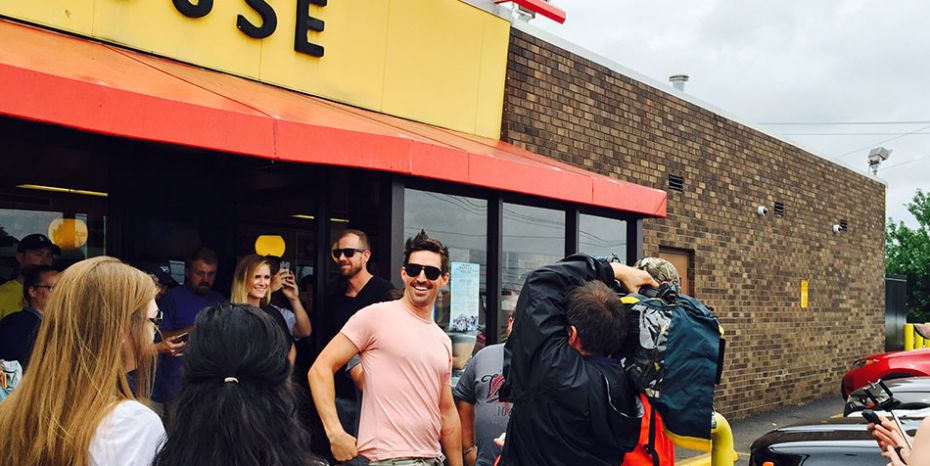 Owen aptly chose Waffle House since he mentions the restaurant chain in the song's catchy lyrics. The following day, Owen made a stop at another famous house – the White House – while in the area for his tour stop that night on Kenny Chesney's THE BIG REVIVAL TOUR.
"Yesterday I was at the Waffle House…today I'm at the White House," shared Owen on Instagram with the caption #REALLIFE.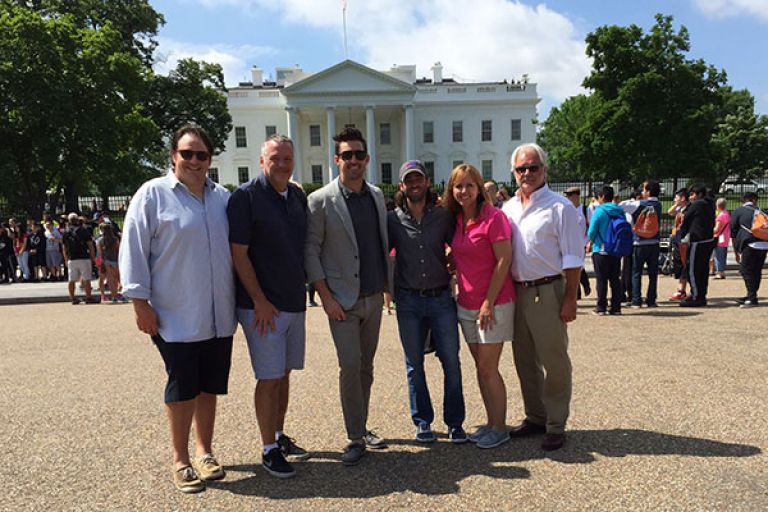 Fans can catch Owen performing on Kenny Chesney's 2015 THE BIG REVIVAL TOUR throughout the summer.
Watch the video for "Real Life" and download below!
For more Jake Owen coverage CLICK HERE.