Country star Jake Owen wants to let his fans know all about his favorite hobby...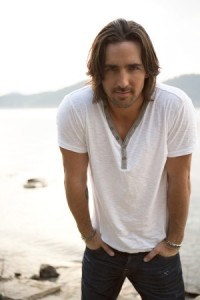 photo: tapiture.com
Photogenic country star Jake Owen has a passion for the camera lens, but not in the way that you would expect!
"I want to start sharing what I feel cause I think photography is a feeling and there's a reason people stop and take a photo of something is because they admire it," Owen shares, according to Country Vibe. "And if someone can have a piece of something that I admire or that I took time to capture a moment in time then I want to pass that along."
Owen is actually thinking about releasing a book with his photography work — "like limited editions of them and signing them," he elaborates. "Cause I have fans out there that I think would enjoy having a shot that I took personal time to seek out and shoot."
Outside of his budding photography passion, Jake has been keeping busy keeping it "Beachin" by closing day one of Country Jam Colorado on Thursday (6/19) night, with a collection of his biggest hits, plus a few surprises for the fans that had been waiting all day to see him!
Check out Jake Owen's latest hit right here!