Enjoy discovering this set of interesting facts about singer, songwriter and actor Gene Autry (known as the singing cowboy) . . .
Gene Autry was born as Orvon Grover "Gene" Autry September 29, 1907 near Tioga in Grayson County of north Texas.  He became a highly successful American singer, songwriter, actor, musician, and rodeo performer.  Gene Autry was a multifaceted personality who made a significant impact on various forms of media and popular culture. From his music career to his successful ventures in movies and television, Autry became a beloved figure whose influence still resonates today. Here are some fascinating facts about Gene Autry that showcase his remarkable achievements and enduring legacy..
12 Interesting Gene Autry Facts
1)  Gene was nicknamed "the Singing Cowboy" and acted in several films and on television for more than three decades beginning in the early 1930s.  From 1934 to 1953, Autry appeared in 93 films.  From 1950 to 1955, he also appeared in 91 episodes of The Gene Autry Show television series.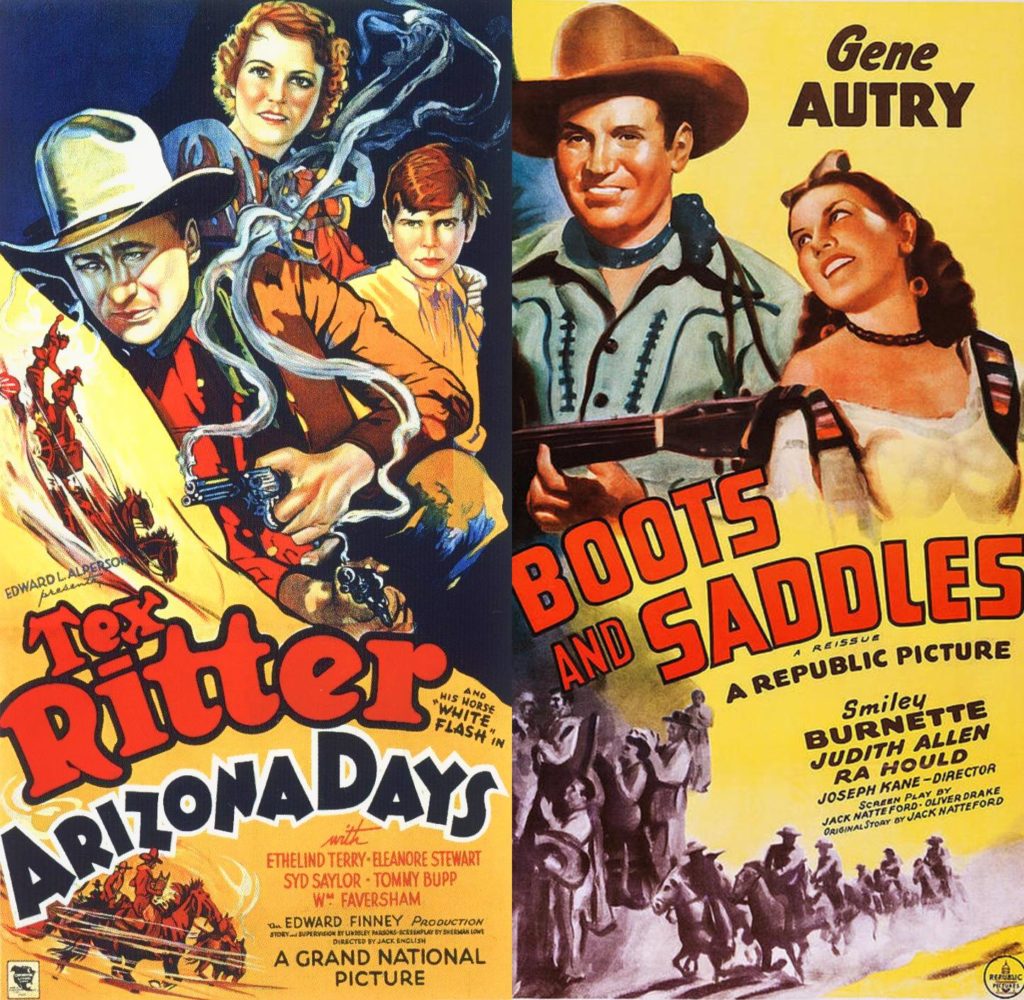 2)  Autry was the owner of a television station, several radio stations in Southern California
3)  Gene also became the owner of the Los Angeles/California Angels Major League Baseball team from 1961 to 1997.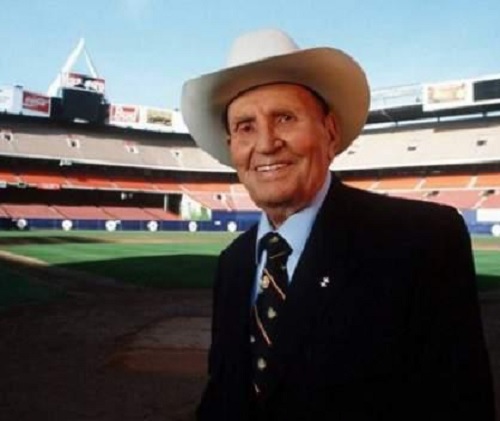 4)  As Autry's movie career flourished, so did his record sales. His unofficial theme song became the Ray Whitley composition "Back in the Saddle Again".   Autry made 640 recordings, including more than 300 songs written or co-written by himself. His records sold more than 100 million copies and he has more than a dozen gold and platinum records, including the first record ever certified gold.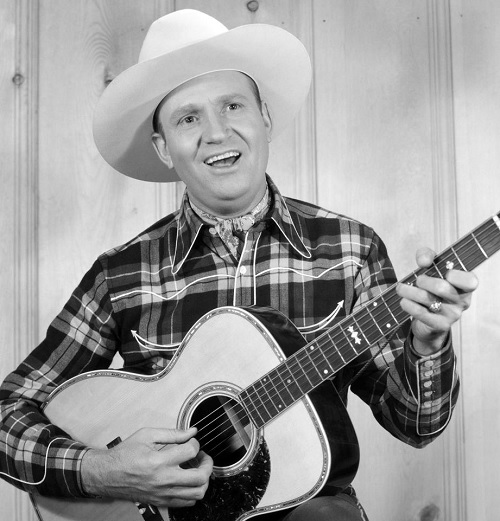 5)  Gene Autry is known for his Christmas music – his Christmas songs include.. "Santa Claus Is Comin' to Town", his own composition "Here Comes Santa Claus", "Frosty the Snowman", and his biggest hit, "Rudolph, the Red-Nosed Reindeer". He wrote "Here Comes Santa Claus" after being the Grand Marshal of the 1946 Santa Claus Lane Parade (now the Hollywood Christmas Parade). He heard all of the spectators watching the parade saying, "Here comes Santa Claus!" virtually handing him the title for his song. He recorded his version of the song in 1947 and it became an instant classic.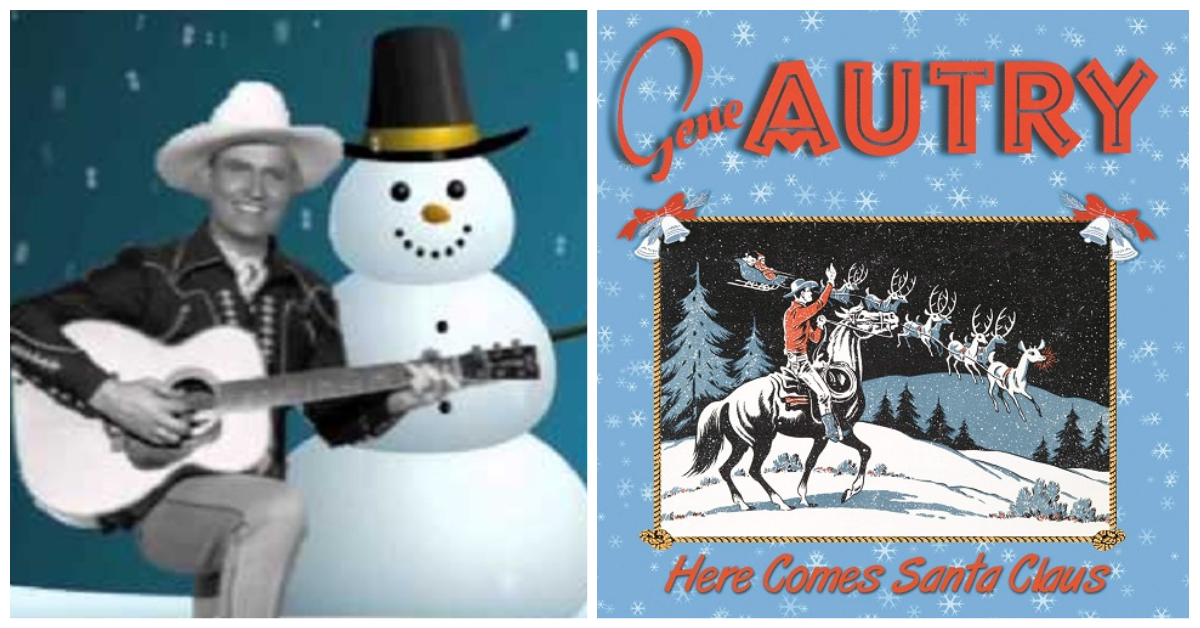 6) Autry is a military veteran – he served in the U. S. Air Force during World War II. Part of his military service included his broadcast of a radio show for one year; it involved music and true stories. During World War II, Autry enlisted in the United States Army in 1942, and became a tech sergeant in the United States Army Air Forces. Holding a private pilot certificate, he was determined to become a military pilot and earned his Service Pilot rating in June 1944, serving as a C-109 transport pilot with the rank of flight officer. Assigned to a unit of the Air Transport Command, he flew as part of the dangerous airlift operation over the Himalayas between India and China.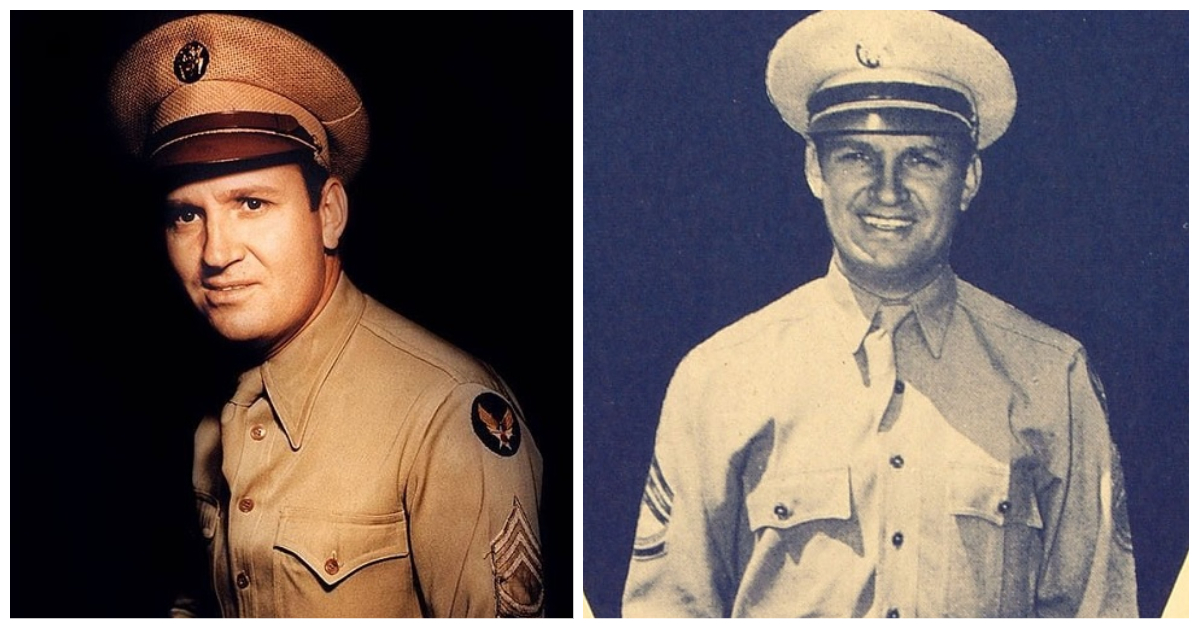 7)  Autry retired from show business in 1964, having made almost 100 films up to 1955 and over 600 records.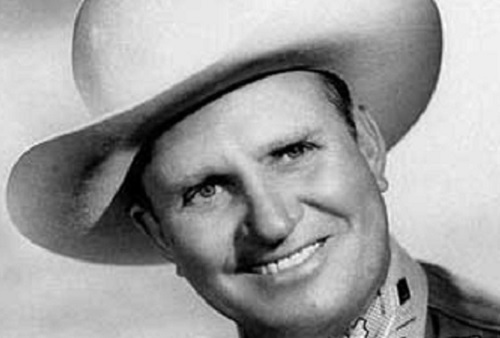 8)  He was elected to the Country Music Hall of Fame in 1969 and to the Nashville Songwriters Hall of Fame
9)  Autry is the only person to have five stars on the Hollywood Walk of Fame, one in each of the five categories defined by the Hollywood Chamber of Commerce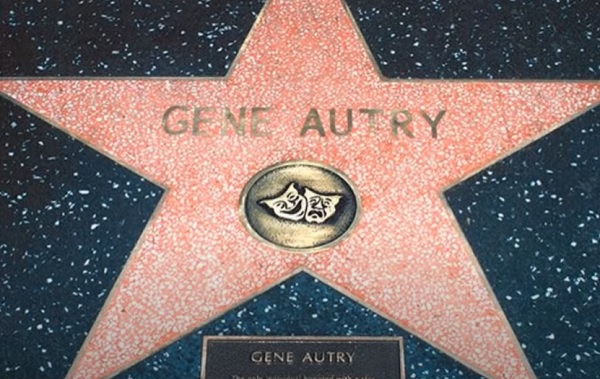 10)  Autry was inducted into the Oklahoma Hall of Fame in 1991 and the Oklahoma Music Hall of Fame on November 14, 1988.
11)  In 1932, Autry married Ina Mae Spivey, the niece of Jimmy Long.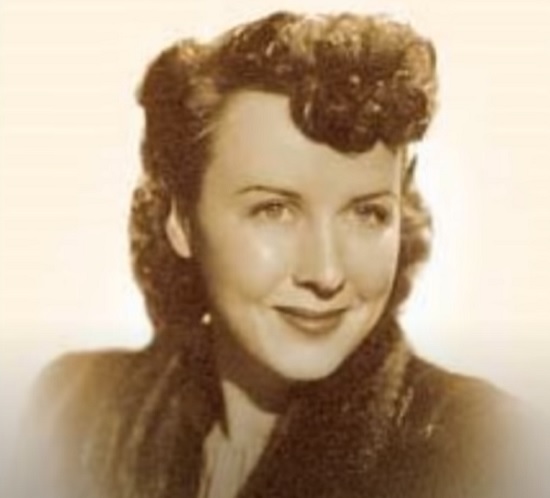 During this marriage he had a sustained affair with Gail Davis, the actress who played Annie Oakley in the television series of the same name that Autry produced.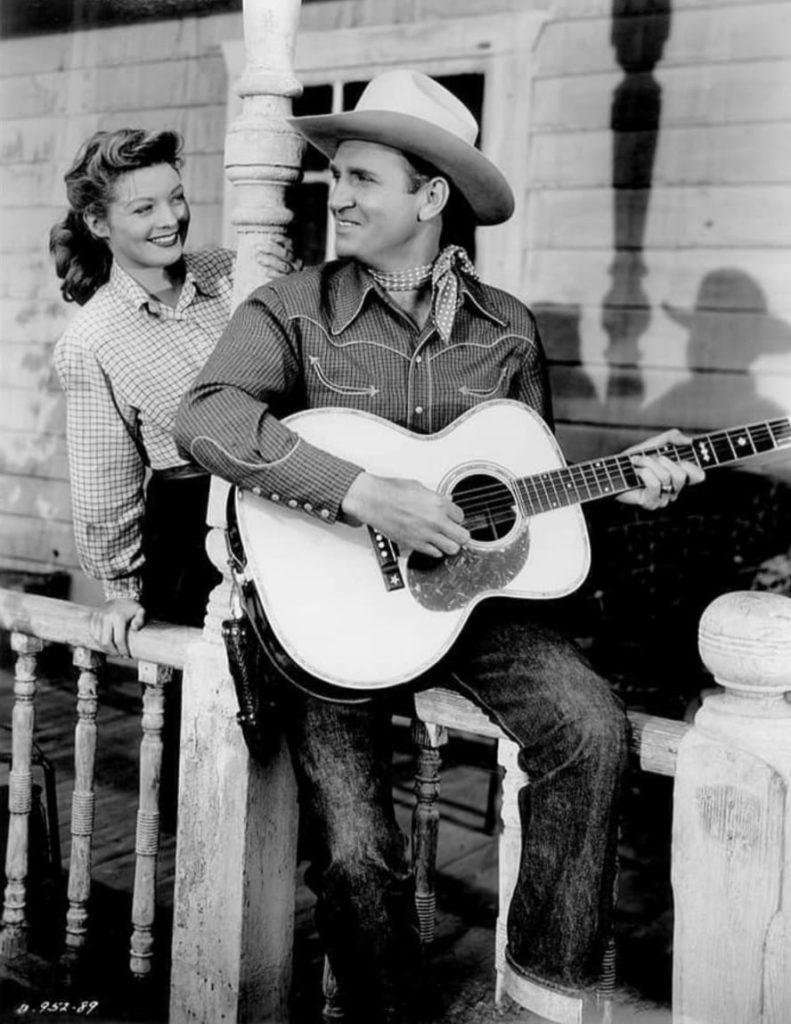 After Spivey passed away in 1980, he married Jacqueline Ellam in 1981 (who had been his banker).  He had no children by either marriage.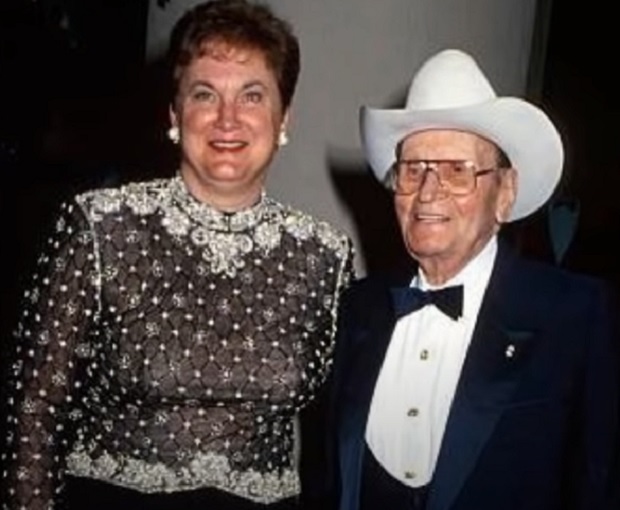 12)  Gene Autry passed away on October 2, 1998 three days after his 91st birthday at his home in Studio City, California.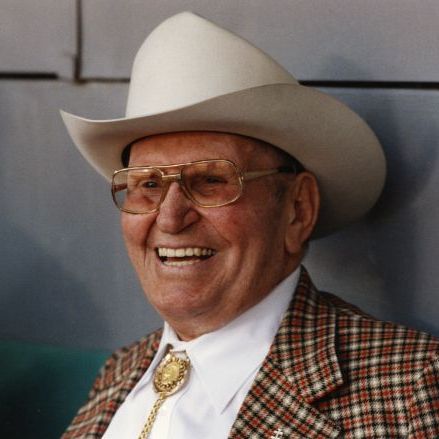 Gene Autry's contributions to music, film, television, and philanthropy solidify his place as a beloved American icon. His legacy lives on through his timeless music, classic films, and the enduring impact he made in various spheres of entertainment.   Remember to "share" these Gene Autry facts with other country music fans !