Discover ten interesting facts about Country Singer and Songwriter Earl Thomas Conley . . .
Earl Thomas Conley achieved eighteen #1 hits on the Billboard Country Music charts.  During the 80s, he had the 3rd most number-one hits only exceeded by country band Alabama and Ronnie Milsap.
10 Interesting Earl Thomas Conley Facts
Earl Thomas Conley was born October 17, 1941, in Portsmouth, Ohio
Earl Thomas Conley served in the United States Army and received an honorable discharge in 1968
In 1984, he set a record as the first artist in any genre to have four Number One singles from the same album (Don't Make It Easy for Me that was released in May 1983)
In 1986, Conley was credited with breaking down country music barriers with his duet with pop/R&B singer Anita Pointer of the Grammy-winning Pointer Sisters. Their single, "Too Many Times", reached No. 2 on the Country chart. With the song, Conley also became the only country artist to appear on the syndicated music program "Soul Train"
In 2002, Blake Shelton charted in the Top 20 with "All Over Me", which Conley co-wrote with Shelton and longtime friend, songwriter Michael Pyle
Conley released ten studio albums and 42 singles in his career
He achieved his first number one hit in 1981 with "Fire and Smoke"
Conley charted his eighteenth and final number one hit in 1989 with "Love Out Loud"
His Greatest hits album reached #1 on the Country Albums chart in 1985
Conley passed away on April 10, 2019 from cerebral atrophy at 77 years old
Earl was known for several hit songs including:  "Holding Her and Living You", " "What I'd Say" and "Right From the Start" to name a few.
Earl with Anita Pointer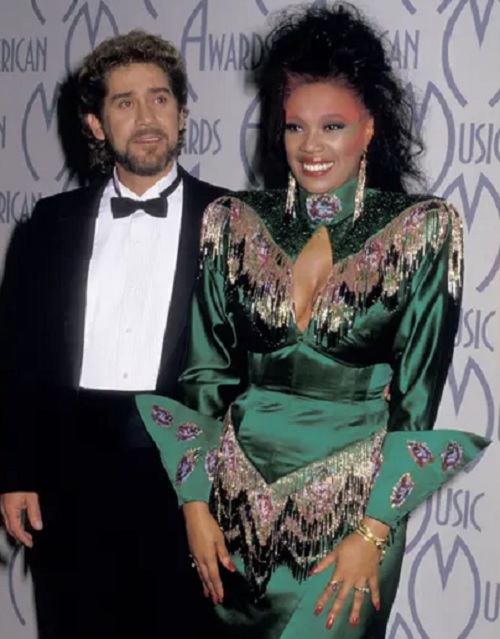 Upon hearing of his death, Blake Shelton tweeted that his heart was "absolutely destroyed."  "Earl was my all time favorite singer, hero and my friend," Shelton said. "Prayers to his family. We will all miss you deeply my brother. Now go rest … ."
Earl with Blake Shelton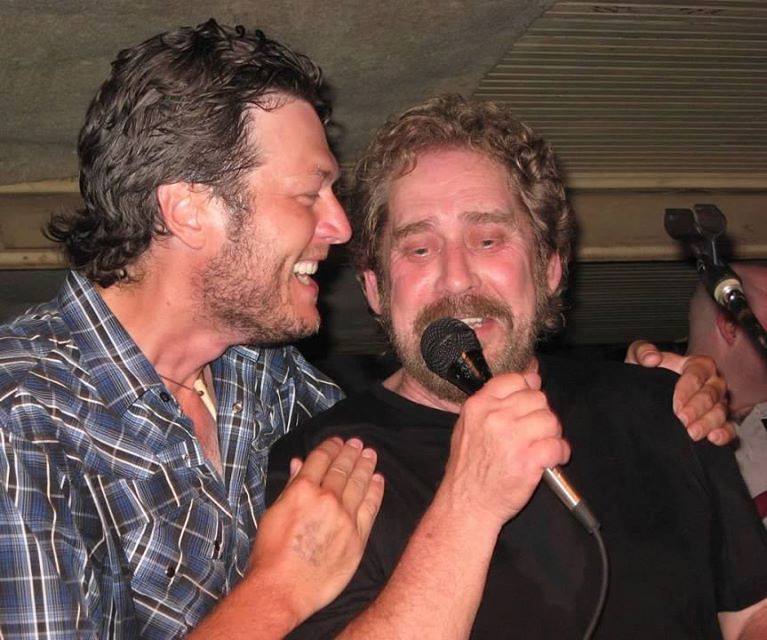 Conley is survived by his four adult children, Ty Conley, Amy Edmisten, Kat Scates and Erinn Scates; their mothers, Sandra Conley and Carole Scates; brothers Fred Conley and Steve Conley; sisters Ronda Hodges and Becky Miller; and five grandchildren.  Remember to "share" these Earl Thomas Conley facts with other Country Music fans!