See how many Chuck Wicks Facts you know about this actor, country singer and country radio personality . . .
Discover more via this set of interesting Chuck Wicks facts.
1)  Chuck Wicks was born as Charles Elliott Wicks on June 20, 1979 in Smyrna, Delaware where he was raised on a potato farm.
2)  Chuck became a successful actor, American country music artist and radio personality.
3)  He acted on the American reality series Nashville (which aired on Fox for two episodes before its cancellation in mid-2007).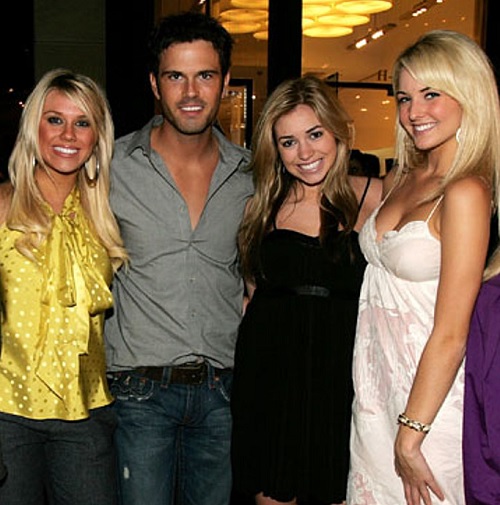 4)  In late 2007, he started his professional country singing career and signed to RCA Records Nashville.  His debut single "Stealing Cinderella" was released in September of 2007 and served as the lead-off to his debut album Starting Now.  His songs "All I Ever Wanted" and "Man of the House" were released as the album's second and third singles, respectively, and all three songs charted in the Top 40.
5)  In August 2008, Wicks began dating fellow country singer Julianne Hough (who is a professional dancer and two-time champion on Dancing with the Stars).  Wicks and Hough competed as a couple on the eighth season of Dancing with the Stars. He was eliminated from the show on April 28. They announced a mutual break-up on November 10, 2009.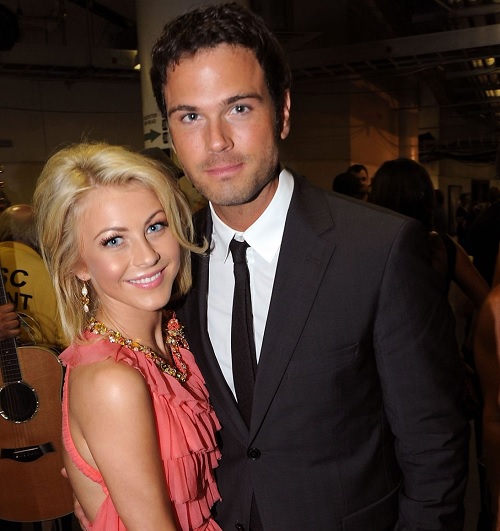 6)  In 2018 he announced he is dating Kasi Williams Morstad who is the sister of country music singer Jason Aldean.  The couple got engaged in March of 2019.  The pair married on July 12, 2019, in Mexico.  Watch their wedding video below.
Chuck and Kasi Wicks Wedding Video
It still feels like a dream! Every single second of our wedding week was absolutely magical with all of our closest friends and family. Can't thank all of the vendors enough for capturing our vision and making it come to life! The Magic, fun, and love that we felt during our wedding week will forever be in our hearts. XO~ Chuck and Kasi
7)  On December 4, 2020, they welcomed their first child, a son (Tucker Wicks).  Wicks also has three stepdaughters from Kasi Williams Morstad's previous marriages.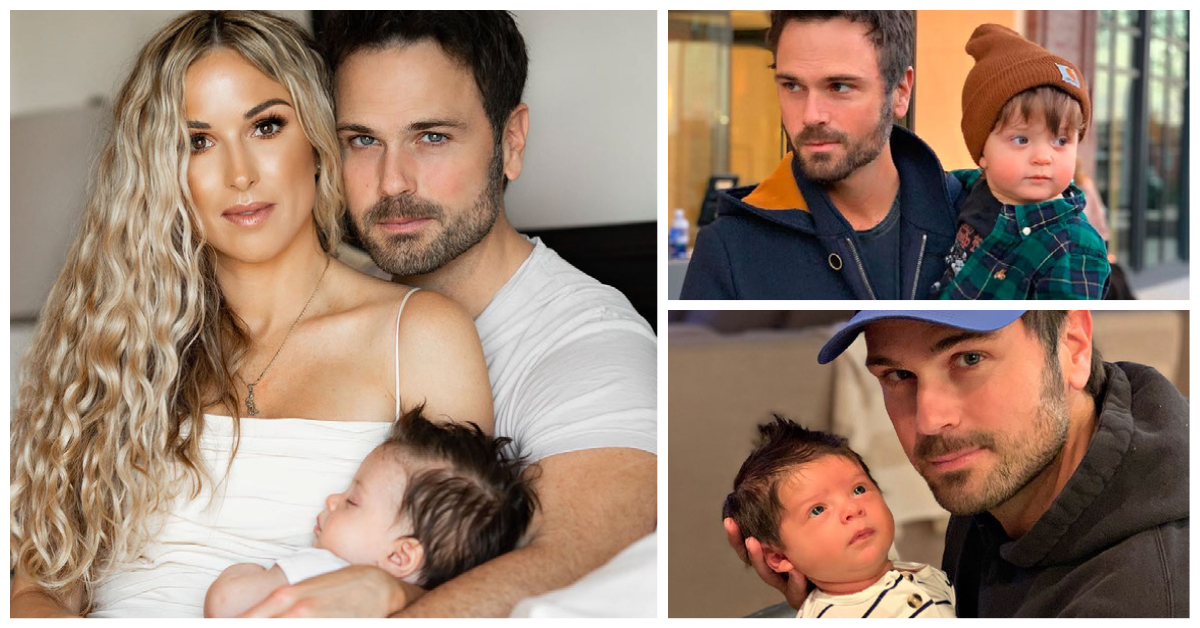 8)  Wicks currently co-hosts America's Morning Show on Nash FM with Ty Bentli and Kelly Ford.
9)  Wicks has released two studio albums so far in his singing career including:  Starting Now(2008) and Turning Point (2016)
10)  His most viewed music video is Stealing Cinderella.  Watch the music video and see the written lyrics to this song below.
We hope you enjoyed this set of Chuck Wicks Facts.  Remember to "share" these Chuck Wicks facts with other country music fans !
Chuck Wicks Stealing Cinderella Music Video
Stealing Cinderella Lyrics
I came to see her daddy for sit down man to man
It wasn't any secret I'd be asking for her hand
I guess that's why he left me waiting in the living room by myself
With at least a dozen pictures of her sitting on a shelf
She was playing Cinderella
She was riding her first bike
Bouncing on the bed and looking for a pillow fight
Running through the sprinkler with a big popsicle grin
Dancing with her dad, looking up at him
In her eyes I'm Prince Charming
But to him I'm just some fella
Riding in and stealing Cinderella
I leaned in towards those pictures to get a better look at one
When I heard a voice behind me say, "Now, ain't she something, son?"
I said "Yes, she quite a woman"
And he just stared at me
And I realized that in his eyes she would always be
Playing Cinderella
Riding her first bike
Bouncing on the bed and looking for a pillow fight
Running through the sprinkler with a big popsicle grin
Dancing with her dad, looking up at him
In her eyes I'm Prince Charming
But to him I'm just some fella
Riding in and stealing Cinderella
Ooh-ooh-ooh
Oh, he slapped me on the shoulder
Then he called her in the room
And when she threw her arms around him
That's when I could see it too
She was playing Cinderella
Riding her first bike
Bouncing on the bed and looking for a pillow fight
Running through the sprinkler with a big popsicle grin
Dancing with her dad and looking up at him
If he gives me a hard time
I can't blame the fella
I'm the one who's stealing Cinderella, mmhmm