Discover interesting facts about famous singer B.J. Thomas here. . .
B.J. Thomas Thomas was born in Hugo, Oklahoma, on August 7, 1942.  He became a successful American singer widely known for his pop, country, and Christian hits of the 1960s, 1970s and 1980s. He made popular recordings of "Hooked on a Feeling" (1968), "Raindrops Keep Fallin' on My Head" (1969), "(Hey Won't You Play) Another Somebody Done Somebody Wrong Song" (1975),[2] "Don't Worry Baby" (1977), and "Whatever Happened to Old-Fashioned Love" (1983).  Discover more interesting facts about him below.
6 Interesting B.J. Thomas Facts
#1)  B.J. Thomas Thomas married singer-songwriter Gloria Richardson in December 1968.  The couple had three daughters: Paige (born 1970), Nora (adopted from North Korea in 1978), and Erin (born in 1979).[ Shortly after Thomas' career began, he became dependent on drugs and alcohol, which led to his marriage nearly ending. On January 28, 1976, Thomas became a Christian less than a month after Gloria did. Most press sources indicated that Thomas had been sober since he and Gloria reconciled in 1976.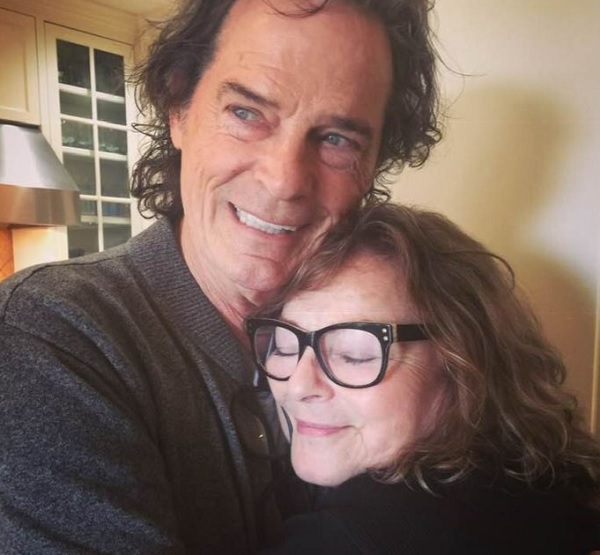 #2)  He won five Grammy awards in his career.
#3)  His best-known recordings are the Burt Bacharach and Hal David song "Raindrops Keep Fallin' on My Head".  The single by B. J. Thomas reached No. 1 on charts in the United States, Canada and Norway,   Listen to the audio video and see the written lyrics below.
B.J. Thomas Raindrops Keep Fallin' on My Head Audio Video
#4)  He achieved four #1 hits on the Billboard U.S. charts.
#5)  He released a music video for "Two Car Garage" in 1983. This song reached #3 on the Billboard Hot Country Singles chart in February of 1984.
BJ Thomas Two Car Garage Music Video
#6)  B.J. Thomas passed away from lung cancer on May 29, 2021 at his home in Arlington, Texas, at the age of 78.
Raindrops are Falling On My Head Lyrics
… Raindrops are falling on my head
And just like the guy whose feet are too big for his bed
Nothing seems to fit
Those raindrops are falling on my head, they keep falling
… So I just did me some talking to the sun
And I said I didn't like the way he got things done
Sleeping on the job
Those raindrops are falling on my head, they keep falling
… But there's one thing I know
The blues they send to meet me
Won't defeat me, it won't be long
Till happiness steps up to greet me
… Raindrops keep falling on my head
But that doesn't mean my eyes will soon be turning red
Crying's not for me
'Cause I'm never gonna stop the rain by complaining
Because I'm free
Nothing's worrying me
… It won't be long till happiness steps up to greet me
… Raindrops keep falling on my head
But that doesn't mean my eyes will soon be turning red
Crying's not for me
'Cause I'm never gonna stop the rain by complaining
Because I'm free
Nothing's worrying me