Little Indy Feek looks quite comfortable hanging out with good ol' Santa Claus. View the super cute pictures of the meeting right here.
Rory Feek's "little bit of Joey" got to meet Santa! Nearly 3-year-old Indy Feek seems quite pleased to be in the presence of the jolly old elf and is absolutely beaming as she looks up at him.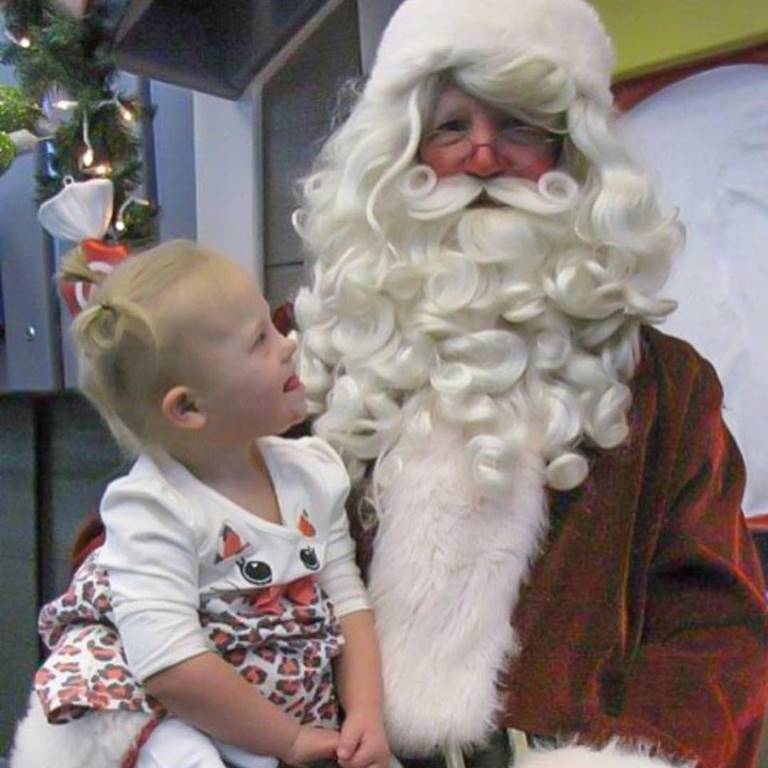 Of course, Rory didn't miss the opportunity to caption the following photo via
Facebook
with: "I want an official Red Ryder carbine-action two-hundred-shot range model air rifle." Yes, he referenced the 1983 film
A Christmas Story
and character Ralphie's desperate attempt to convince his parents, his teacher, and Santa himself that a Red Ryder B.B. gun was the ideal Christmas gift.
Indy surely has a permanent spot Santa's "Nice List" and we hope she gets everything her little heart desires. She has provided so much comfort and joy to those around her during such a difficult year. The youngster has also been putting a lot of effort into mastering new skills at her school, High Hopes Development Center.
Beyond her own family and community, Indy has brought people all over the world happiness and a reason to smile. Who could resist such a sweet face and lovely disposition?
We wish the Feek Family the best this holiday season. Be sure to share this heartwarming moment with others following this inspiring family.